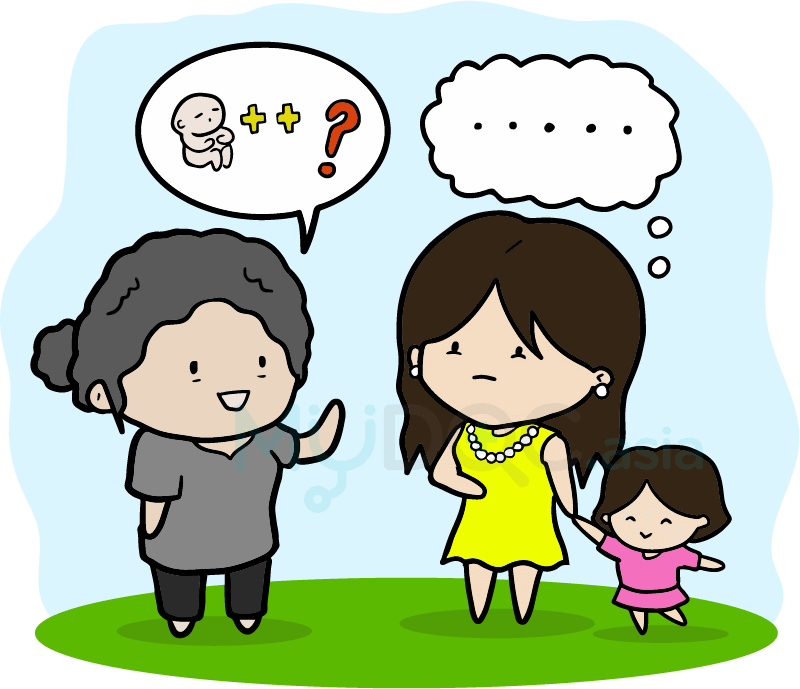 Recently, Lisa had been stressed out. With Lemon growing up gradually (our little princess is almost 1 year old!), people have started bombarding Lisa with questions.
"When are you planning a second child?"
"When is Lemon getting a brother or a sister?"
Lisa told me the other day. Even though she plans to have a family of four with Evan, she plans to spend these few years studying a course on fashion design, and so she has no plans for a baby now. What she wanted to know more, was on how to avoid pregnancy effectively and healthily.
Which contraceptive method is the best? Which method is the most suitable for you? Due to the sensitive nature of this topic, Lisa was uncomfortable asking Romeo. Besides, Romeo isn't a women specialist doctor.
I believe that like Lisa, many of us are also interested in this topic. So Lisa and I got in touch with Dr Sharifah Halimah, an experienced senior Consultant Obstetrician & Gynaecologist to help us in this!
Dr Sharifah Halimah Jaafar is a senior Consultant Obstetrician & Gynaecologist at Regency Specialist Hospital. She believes every woman deserves a dedicated and compassionate doctor who is not only provide quality care and evidence based practice but also can be a friend and a confidante to their patient.
She obtained a Medical Degree in Medicine (M.D) from University Kebangsaan Malaysia (UKM), Malaysia in 1991. She later specialized in the field of Obstetrics & Gynaecology . She passed MRCOG (UK) examination Part 1 in 1997 and later completed a Master Degree of Medicine in Obstetrics & Gynaecology (M.Med O&G) training from UKM in 2001. She is fully registered with Malaysian Medical Council (MMC) and accredited as Specialist in Obstetrics & Gynaecology by the National Specialist Registry, Malaysia and also a fellow member of Academy of Medicine, Malaysia. She received a hands-on training in minimally invasive surgery and laparoscopic gynaecological surgery in IRCAD Centre, Taiwan. She also have had a hands-on training in Fertility & IVF from CREST centre Vietnam in 2014. She developed interest in aesthetic medicine and have completed 3 module training with the American Academy of Aesthetic Medicine and conferred a Board Certificate of Aesthetic Medicine, USA in 2012. She is also privileged and credentialed by the Ministry of Health as Aesthetic Physician in 2014.
Dr Sharifah has a vast working experience in the field of obstetrics & gynaecology at government hospitals and well as private hospitals in Northern Malaysia. Before moving to Johor and working in Regency Specialist Hospital, Dr Sharifah worked at KPJ Ipoh Specialist from 2009-2015. She has done more than 5000 Cesarean sections, gynaecological surgeries of various indications conventionally and laparoscopically throughout her practice.
Dr Sharifah is also a researcher, contributing a high quality medical scientific review to Cochrane Collaboration in the field of Pregnancy & Childbirth. She has authored and co-authored 7 Cochrane systematic review which is published in Cochrane Library. She is a prolific writer and has written & published many articles related to women's health in the health magazines and newspapers nationwide.
She is a life member of Malaysian Medical Association, Obstetricians & Gynaecologists Society of Malaysia, World Endometriosis Society,Asia Pacific Association of Gynecologic Endoscopy, American Academy of Aesthetic Medicine, American Fertility Society and affiliated to Malaysian Gynaecological Cancer Society.
Dr Sharifah's special interest is in the management of menstrual & hormonal disorders which include Polycystic Ovarian Syndrome, Uterine Fibroid, Endometriosis, and Fertility treatment. She has a special skill in laparoscopic gynaecological surgery as well as aesthetic gynaecology.
+ Read More
To start with, I'll quickly go through the commonly found contraceptive methods in the market.
7 Common Scientific Contraceptive Methods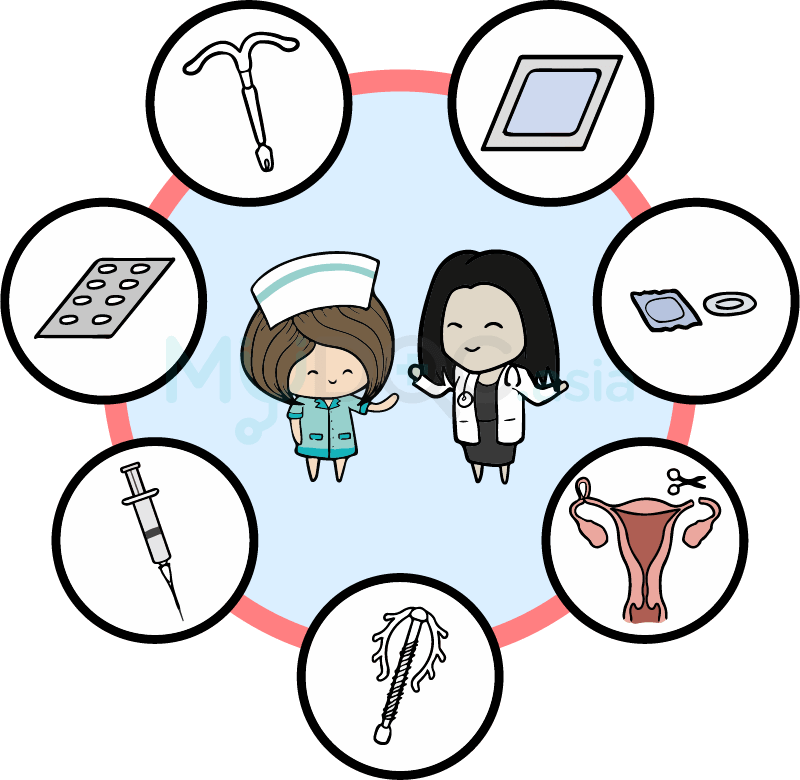 1. Condoms
An external contraceptive method, doesn't require doctor's prescription. Condoms function to prevent the meeting between the sperm and the ovum. Besides, using condoms also reduces the chances of Sexually Transmitted Diseases (STDs) spreading.
Drawbacks: Some users have sensitive reactions towards the rubber material of condoms. Condoms also have expiry dates and are not suitable to be kept in places with high humidity or direct sunlight.
2. Oral contraceptive pills (daily intake)
Oral contraceptive pills in the market generally have two types: the minipill (contains only progestin) and the combination pill (contains oestrogen and progestin).
Drawbacks: Need to be taken at the same time every day. Some users may experience side effect symptoms of vomiting, weight gain, swollen breasts, or slight vaginal bleeding.
3. Emergency contraceptive pills (for emergency purposes)
Has to be taken within 72 hours of last unprotected sexual activity. Effectiveness increases the earlier it is taken.
Drawbacks: Can only be used as an emergency solution, cannot be used frequently as a contraceptive method.
4. Contraceptive patch
An external contraceptive method. Usually recommended to be used on the buttocks, abdomen, or arms. 3 contraceptive patches come in a box, and should be changed every week.
Drawbacks: May have similar side effects as oral contraceptive pills.
5. Intra Uterine Device (IUD)
This is an internal contraceptive method. IUD contains a small, T-shaped plastic device that is wrapped in copper or contains hormones. An experienced gynaecologist (women specialist doctor) is needed to insert the IUD into the uterus.
Drawbacks: In the process of IUD insertion, abdominal pain may be experienced. After a few days, light vaginal bleeding can also happen.
6. Implanon (contraceptive implants)
Implanon is a contraceptive implantation device about the size of a match that is inserted into the inner side of a woman's upper arm.
Drawbacks: The earlier period of implantation may affect menstrual cycles, cause weight gain, painful chest and breast, among others.
7. Ligation/Vasectomy
The longest lasting contraceptive method - ligation for women and vasectomy for men.
Drawbacks: Like a surgical procedure, there are risks of pain, bleeding, or wound infection. Additionally, if the patient wishes to recover his or her ability to conceive a child, another surgery is required.
Contraceptive methods also include the calculation of "safe periods" based on menstrual cycles and withdrawal method, but due to the high failure rate of these 2 methods and a lack of scientific support, I have not included them in the list.
Contraception Q&A with Dr Sharifah
Q1. Out of the 7 contraceptive methods listed above, which is the most effective? Before using any of the contraceptive methods, what should we take into consideration?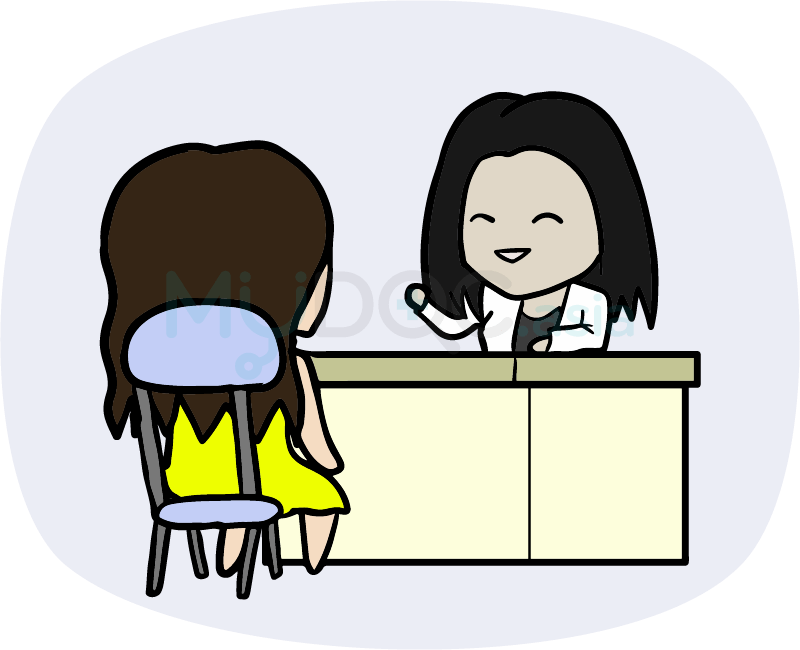 Dr Sharifah says:
There are no 'best methods', but only the most suitable one.
If a married couple wishes to practice contraception, the ideal method is depends on how many children they have, when they are ready to have another pregnancy, when the last pregnancy was, how many children they desire to have, any concurrent medical illness like hypertension, Diabetes, Heart disease, liver disease etc, obesity, smoking, presence of any risk factors for cardiovascular disease and presence of gynaecological problem like severe menstrual cramps or heavy menstrual loss.
If the couple is newly married and wishes to defer the pregnancy, usually the ideal method is Oral Contraceptive pills because they are simple and effective and have many non-contraceptive benefits.
If the couple already has many children and has competed a "family tree", sterilisation is the best method.
Q2. What about Lisa's condition? She still wants a 2nd child, but not within these 3-4 years. Which contraceptive method is best for her?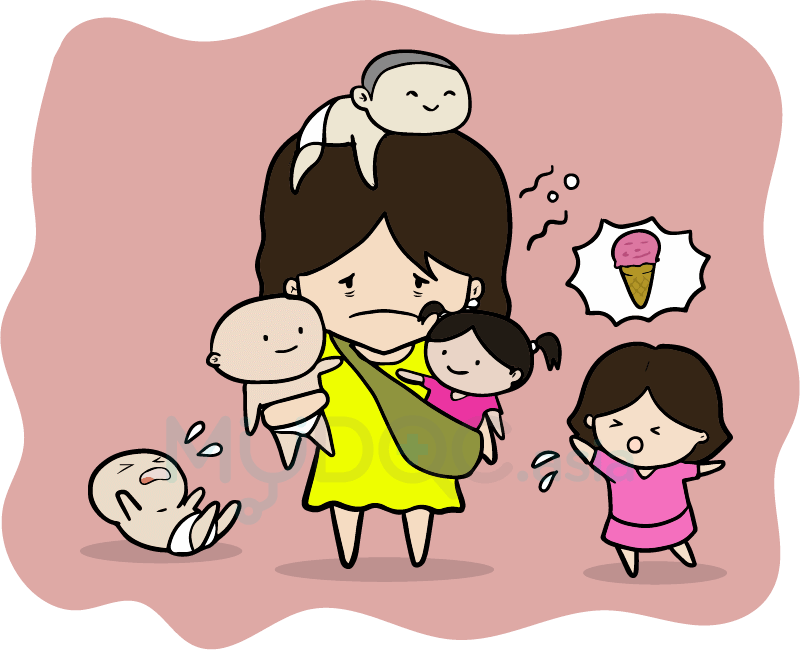 Dr Sharifah says:
If a couple wishes to delay a pregnancy much longer for 3-5 years, IUD or Implanon are the ideal methods provided there are no contraindications.
IUD doesn't affect the ovum production every menstrual cycle. The function of IUD is to affect sperm activity, obstructing the movement of sperm cells in the uterus. In the event that the sperm still manages to fuse with the ovum, the copper device of the IUD would prevent the implantation of the ovum. The contraception period of IUD can last around 5 years (depending on the the type of device).
Implanon contains progestin. Its main function is to control the release of hormones in blood, limit the process of ovulation, and adjust the mucus thickness in the cervix to prevent fusion between the sperm and the ovum. The effects of Implanon can last up to 3 years, and needs to be removed after 3 years (or earlier). After that, you can choose to return to a normal ovulating system or to insert a new Implanon device.
According to studies, the effects of these two contraceptive methods are lost quickly upon removal. The pregnancy rate for women who have stopped using these contraceptive methods and that of women who have never taken any of these are the same.
Q3. Oral contraceptive pills are widely used by women as a contraceptive method. However, if one experiences weight gain or skin problems (like melasma) after taking the pills, what should she do?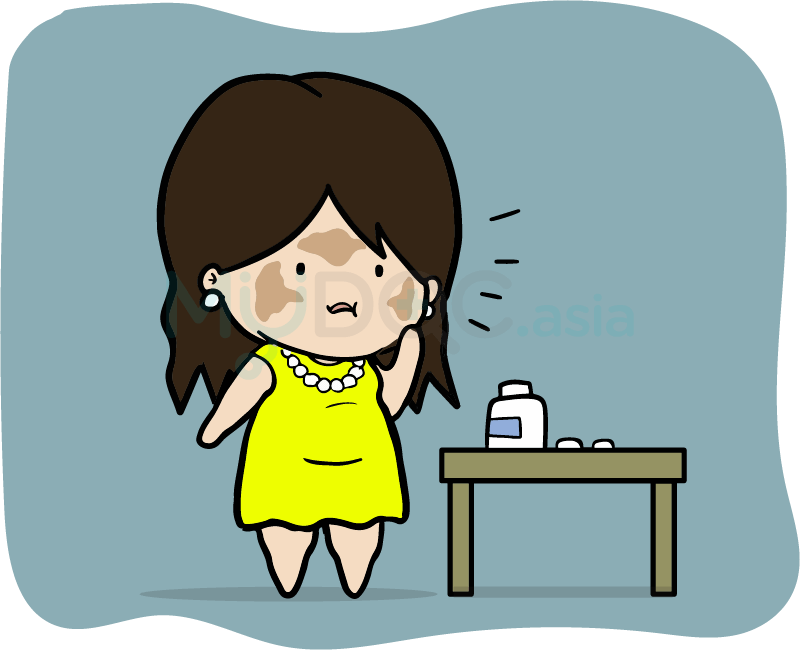 Dr Sharifah says:
Just stop the Pills! Go for another non hormonal contraception.
For the maximum effect of oral contraceptive pills, you have to eat them regularly at the right time. You can also set reminders on your phone for this. The usage of 21-pills packs and 28-pills packs are different.
How to take 21-pack oral contraceptive pills: Start eating when your menstrual period starts. Eat one per day regularly until finish. 7 days after the last pill, no matter whether your menstrual period has ended, start with the second pack.
How to take 28-pack oral contraceptive pills: Start eating when your menstrual period starts. Eat one per day regularly until finish. Immediately start with the second pack.
Oral contraceptive pills or medicines are one of the main causes of melasma. If you want to know more about melasma, check out Your 4 Habits That Cause Melasma On Your Face.
Q4. For a woman who has undergone ligation but has changed her mind and now wishes to have a child, what should she do?
Dr Sharifah says:
When a woman seeks for a sterilisation procedure, she will be informed that it is permanent and that there are other methods that she may choose from.
The reversal of sterilisation is an expensive procedure, and cannot guarantee future pregnancy rates. Even if she gets pregnant, there is the risk of ectopic pregnancy on the affected tube.
I usually encourage IVF for women who wish to get pregnant, instead of undergoing a reversal of sterilisation procedure.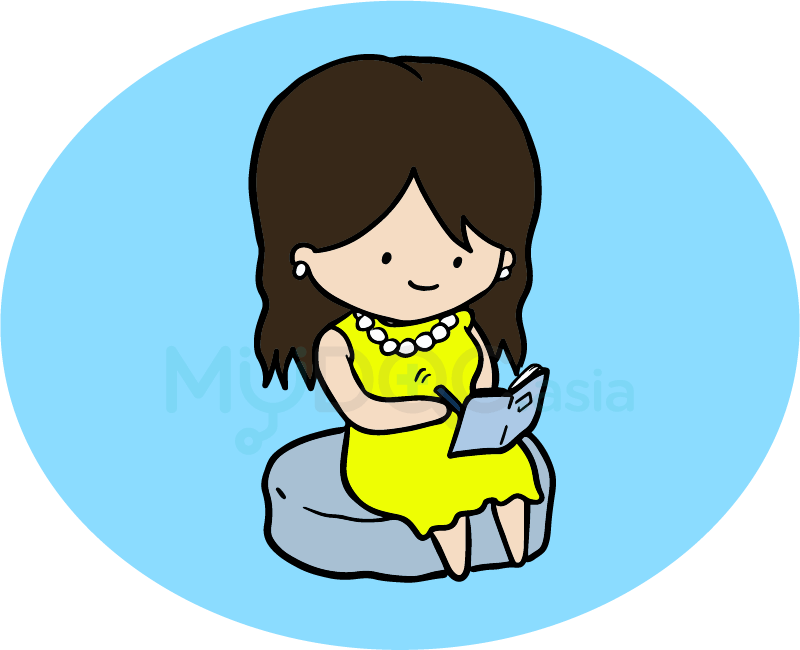 Lisa found the conversation with Dr Sharifah very meaningful, as the doctor gave her friendly advices on her doubts on contraception. Having gotten rid of these troubles of hers, Lisa felt happy that this problem would now not come in the way of her study plans for the next 3-4 years.
What about you? Do you have to make family planning? Every contraceptive methods have their advantages and disadvantages. The best advice? Have a talk with your Obstetrics and Gynaecology (O&G) doctor, or find one here today!
Dr Sharifah Women's Specialist Clinic
Dr Sharifah Women Specialist Clinic is led by a senior female gynaecologist who are passionate about providing best and holistic healthcare to women based on the current available medical evidence. We are providing specialist level of care for antenatal mothers, labour & childbirth, gynaecological check-ups and pap smears, treatment of gynaecological illness and hormonal disorders like uterine fibroid, endometriosis, polycystic ovary syndrome, infertility investigation and fertility treatment including IVF. We are also experienced in gynae-laparoscopic (key-hole) surgery other than conventional surgery. We are also providing sexual aesthetic services e.g. laser vaginal rejuvenation, labiaplasty and posterior vaginal wall repair.
We are committed to staying current with latest healthcare practices and all time adhering to the highest standard of professionalism, ethics and personal responsibility. . We respect the rights, beliefs and choice of every individual. We are prioritizing safety as an essential part of everyday practice.
+ Read More
I hope to have at least 2 kids in the future, because i grew up as a single child, and have felt lonely at times in my journey towards adulthood. What about you? What does your dream family look like? Share your thoughts with me in the comments below!