We want to look younger, we want a more refined jaw, a V-shape face, a tighter facial skin. The obvious answer is a surgical facelift, but that requires us to go under the knife in a surgical procedure.
Can we get these effects without surgery?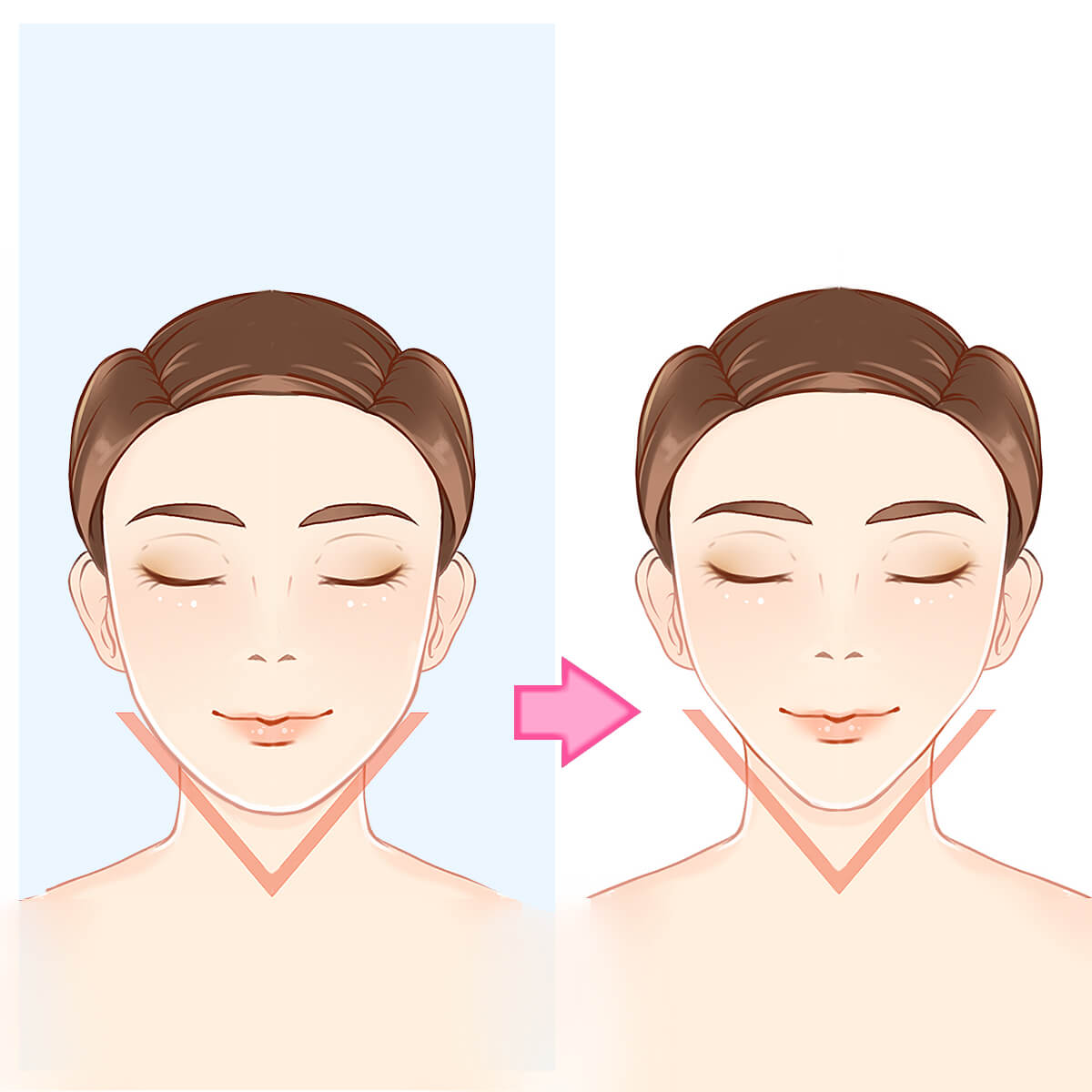 We always see advertisements about getting a facelift without the need to go for surgery, or sometimes without even the need of any medical treatments. But is it safe? Is it really effective or is the risk actually too much to take? Does it really work?
So together with Beverly Wilshire Medical Centre, I have compiled your questions and got highly qualified doctors to answer them for you - how to get a V-shaped face without surgery?
You asked, we have the answers.
All information and answers are provided by certified and verified doctors from Beverly Wilshire Medical Centre.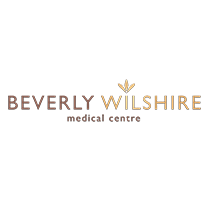 Beverly Wilshire Medical Centre (Kuala Lumpur)
WE ARE AN INTEGRATED BEAUTY MEDICAL CENTRE THAT SETS THE STANDARDS IN COSMETIC SURGERY, AESTHETIC MEDICINE (NON-SURGICAL AND LASER TREATMENTS) AND HEALTHY AGING IN THE REGION.
Licensed by the Ministry of Health Malaysia, we offer an extensive menu of cosmetic procedures, aesthetic treatments, and health services to enable you to attain your desired perfection – in beauty, health, and wellness. With the expertise of a team of highly skilled specialists, supported by the industry's leading technologies and world-class facilities, you can be assured of professional guidance and customized treatments towards the desired outcome. Whether you seek the ideal skin, face, body or wellbeing, you need look no further.
Centre of Excellence for Cosmetic Surgery, Aesthetic Medicine and Healthy Aging
Backed by registered and board-certified plastic surgeons
All cosmetic and aesthetic procedures are administered professionally by licensed doctors
Registered with the Malaysian Healthcare Travel Council (MHTC) to promote medical tourism
+ Read More
How to get a V-shape face without surgery
Other than getting a surgical facelift procedure to change the shape of your face immediately, there are also non-surgical facelift treatment options for you to consider.
In fact, there are as many as 6 different types of treatments, which we'll go through one by one to see how they are different from each other, so that you can have a clearer idea on which is the most suitable for yourself!
1. Exilis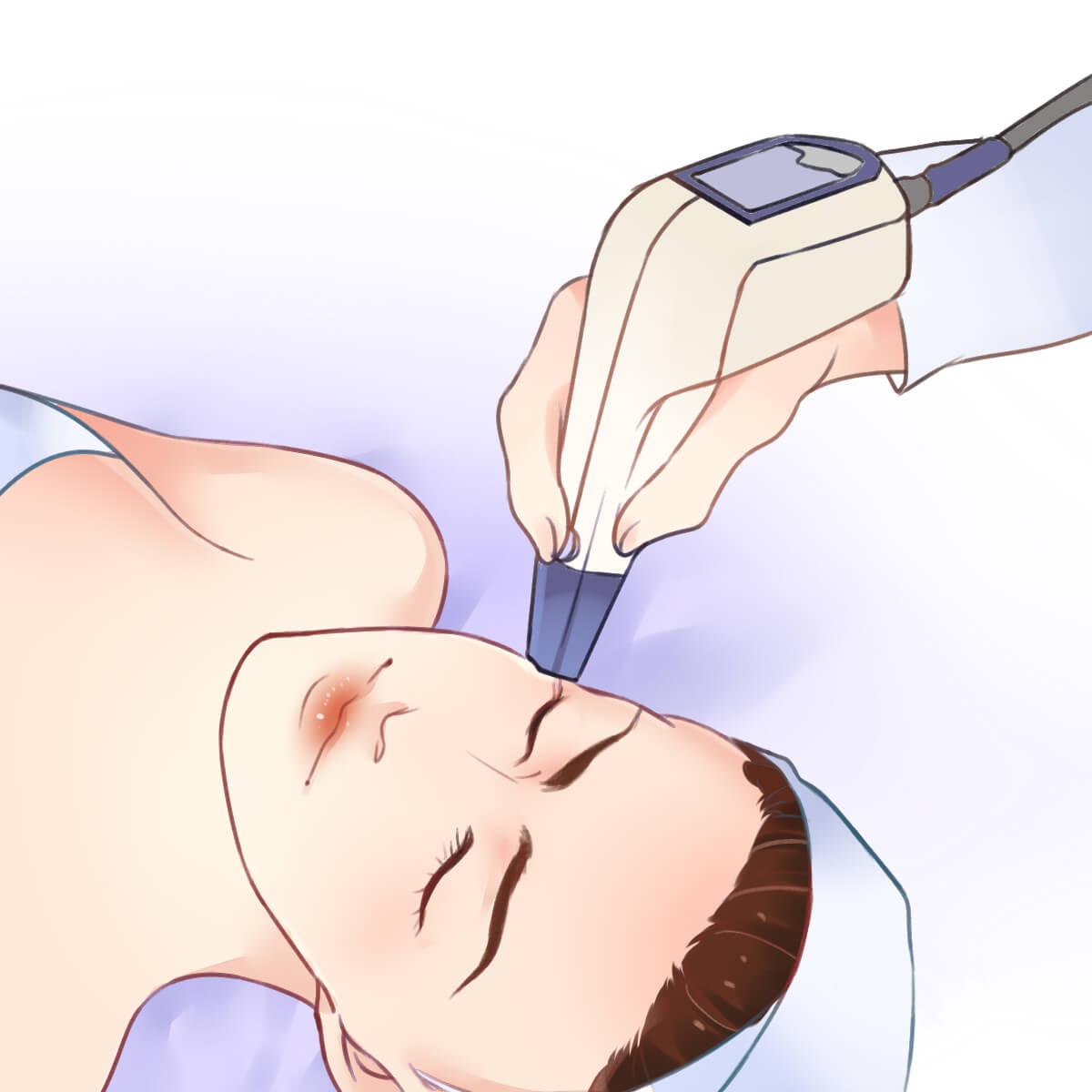 Exilis is an FDA (Foods and Drugs Administration, the pinnacle of medical association approvals) approved, non-invasive treatment that uses ultrasound and radio frequency to reduce fat deposits underneath the skin.
At the same time, this treatment stimulates the collagen (building blocks of tight skin) production in your skin to tighten the skin for a younger looking appearance.
Exilis is an ideal treatment for flabby or saggy, loose skin. These can be around your:
eyes
cheeks
chin
neck
jowls
arms
abdomen
thighs
knees
male chest
bra strap zone
Exilis is also a treatment with no downtime (recovery period) at all, making it a popular "lunchtime treatment" - get to the clinic, get the treatment done, and go on with your day.
2. SygmaLift
SygmaLift is a medical technology that uses HIFU (High Intensity Focused Ultrasound) with a cold laser to create a progressive thermal effect underneath the skin.
It stimulates the breakdown of fats particularly at the chin and cheek areas.
At the same time, it also induces collagen production to tighten the skin at the treatment area.
SygmaLift is a good treatment option to reduce double chin, giving a more defined jawline.
3. Thermage® CPT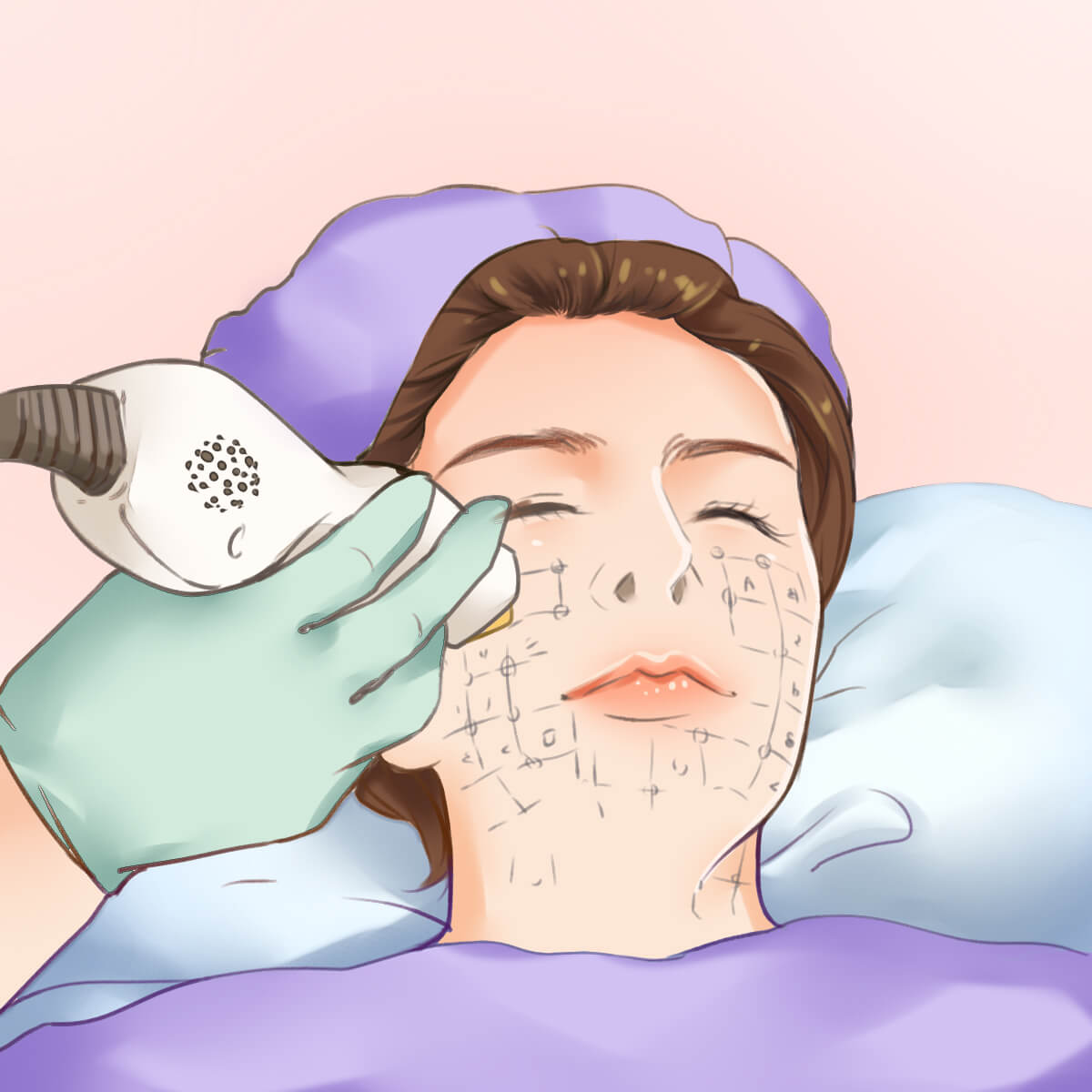 This medical technology is an FDA-approved, non-invasive treatment that uses radio frequency to tighten and lift the skin.
During a Thermage® CPT treatment, heat is safely applied on the different layers of your skin to stimulate collagen production, helping to smoothen wrinkles and lift your face over time.
Optimal tightening effect for this treatment can be seen within 3-4 months.
A Thermage® CPT treatment is a recommended option to smoothen out wrinkles and lift the face for a tighter skin effect.
4. Threads (Threadlift)
A threadlift is the non-surgical cousin of a surgical facelift procedure.
While a facelift procedure employs a direct pulling of your facial skin to produce a refined face shape, a threadlift procedure uses threads to provide an immediate repositioning of your facial tissues, and promote gradual regeneration of collagen.
This means that through this procedure your facial features can be enhanced while you still look like yourself. It works to enhance your own facial features, not to change the entirety of how you look.
The threads we use in threadlift procedures are made from absorbable and biocompatible components. These have been used as suture (stitching) materials in cardiovascular surgeries for many years, so it is safe and provides minimal risk.
Threadlifts are good for sagging skin around your cheeks and chin, and for reshaping your face to a more defined shape.
5. Fillers
Fillers are medicinal chemicals usually made out of hyaluronic acid and/or collagen which are compatible with your body. These chemicals are injected into the deeper layers of your skin to help refine sculpt the target facial area.
Fillers can plump up thin lips and sunken cheeks, soften facial creases like wrinkles and fine lines, and create a more youthful profile while sculpting and reshaping your face.
Filler injection is also a simpler procedure compared to other face reshaping treatments, but regular follow-ups and touch up injections may be required down the road for optimal results.
You may consider filler injections if you have wrinkles, sagging skin, thin lips, sunken cheeks, or if you wish to refine the shape of your nose and face.
6. Botulinum Toxin (BOTOX)
Botulinum toxin is a toxin injection, which, like filler injection, works by injecting chemical ingredients into the deeper layers of your skin.
There are a few brands for Botulinum Toxin, with the most popular one being BOTOX, leading to this treatment sometimes also being known as BOTOX injection entirely.
The injection of botulinum toxin into your skin can relax the jaw muscles and lift your face, while at the same time diminishing fine lines and wrinkles.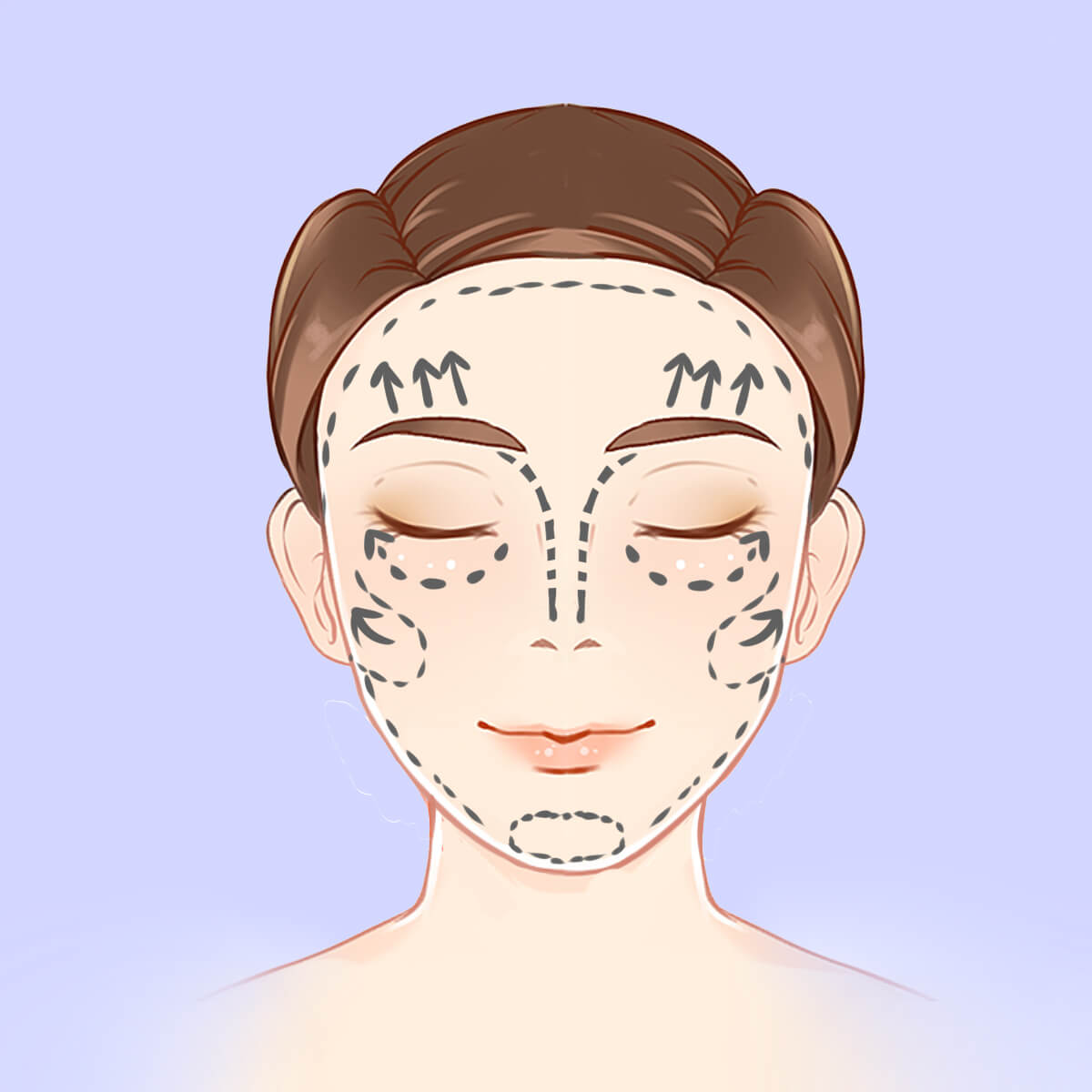 The best treatment for you also depends on the assessment of the doctor on your face, and aligning it with your expectations to decide on what is best, safest, and most effective for your individual features.
If you wish to talk to an experienced cosmetic surgeon about your aesthetic needs , you can send an enquiry to Beverly Wilshire Medical Centre here, and they'll reply you within 3 working days!
Non-surgical facelift vs surgical facelift?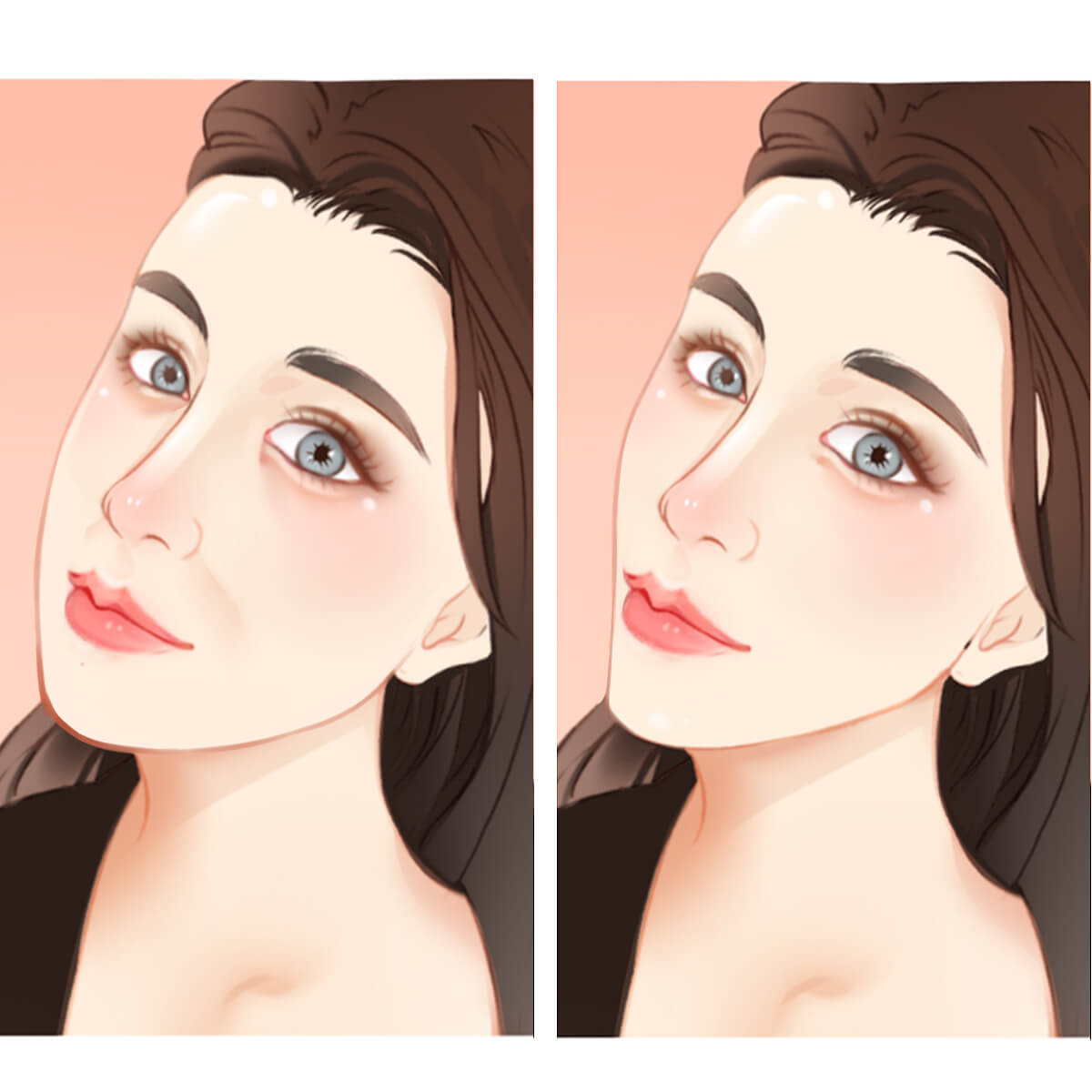 Here's an important note on non-surgical facelift:
If getting a perfect facelift result from non-surgical procedures sounds too good to be true, it probably is too good to be true.
Non-surgical treatments are not going to give you the same results that a surgical procedure can give you.
Non-surgical facelifts can help you look younger, but they are not gravity-defying miracles.
The results won't last as long as a surgical facelift, and though non-surgical treatments are comparatively cheaper than surgical procedures, the costs of repeating the procedures several times (essential for non-surgical facelifts) may end up even exceeding the cost of a surgical procedure itself.
Nevertheless, getting a non-surgical facelift is a good choice for a quick result with minimal downtime, and also act as a "test-drive" for you before you commit to a permanent surgical facelift procedure.
A non-surgical facelift also gives you the option to get only slight changes to your facial features to enhance your appearance, rather than undergoing major changes to your face.
What are the risks and side effects of facelift?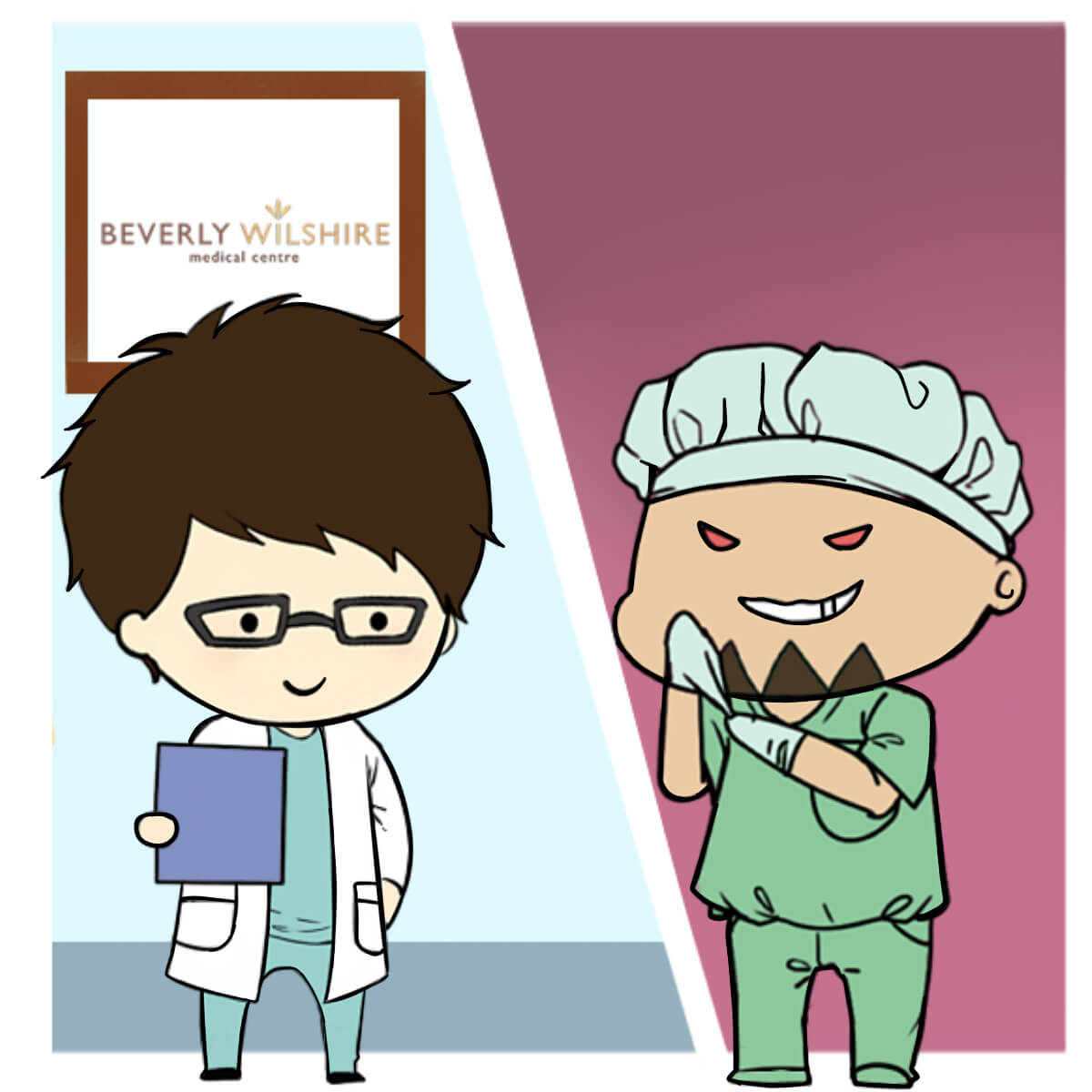 Facelifts, whether surgical or non-surgical, are very common procedures. So they generally don't come with risks or any danger of complications, IF done by certified and verified aesthetic doctors and cosmetic surgeons.
There may be complications like nerve injuries, vasal injuries or infections, but these are very rare.
Swelling after the procedure is not a complication. It is normal to have swelling after any surgical or aesthetic procedures.
With the excessive advertising of face reshaping and facelift procedures for a V Shape face these days, you may find facelift treatments offered at a cheaper cost by unverified clinics like beauty centres or dodgy clinics.
However, safety always comes first - never put your own skin and body at risk. Always go for an experienced and certified aesthetic doctor or cosmetic surgeon who has the relevant qualifications certified by the Ministry of Health Malaysia.
Even in the rare event of a complication, a qualified doctor will be prepared and is able to handle any complications. It is best to get a doctor who is experienced, and it is always better to get a second opinion from another doctor before you make your decision.
If you wish to talk to an experienced cosmetic surgeon about your aesthetic needs , you can send an enquiry to Beverly Wilshire Medical Centre here, and they'll reply you within 3 working days!