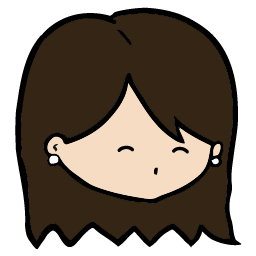 "Hmm.. I can't wait for the day to come. Then, I'll be more beautiful than ever!"
"You said something, Lisa?"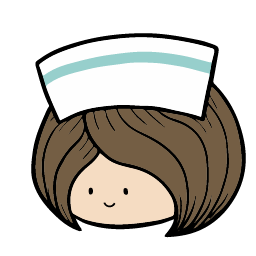 Lisa was mumbling to herself in front of the mirror again. For such a sweet lady, she certainly does have her odd habits.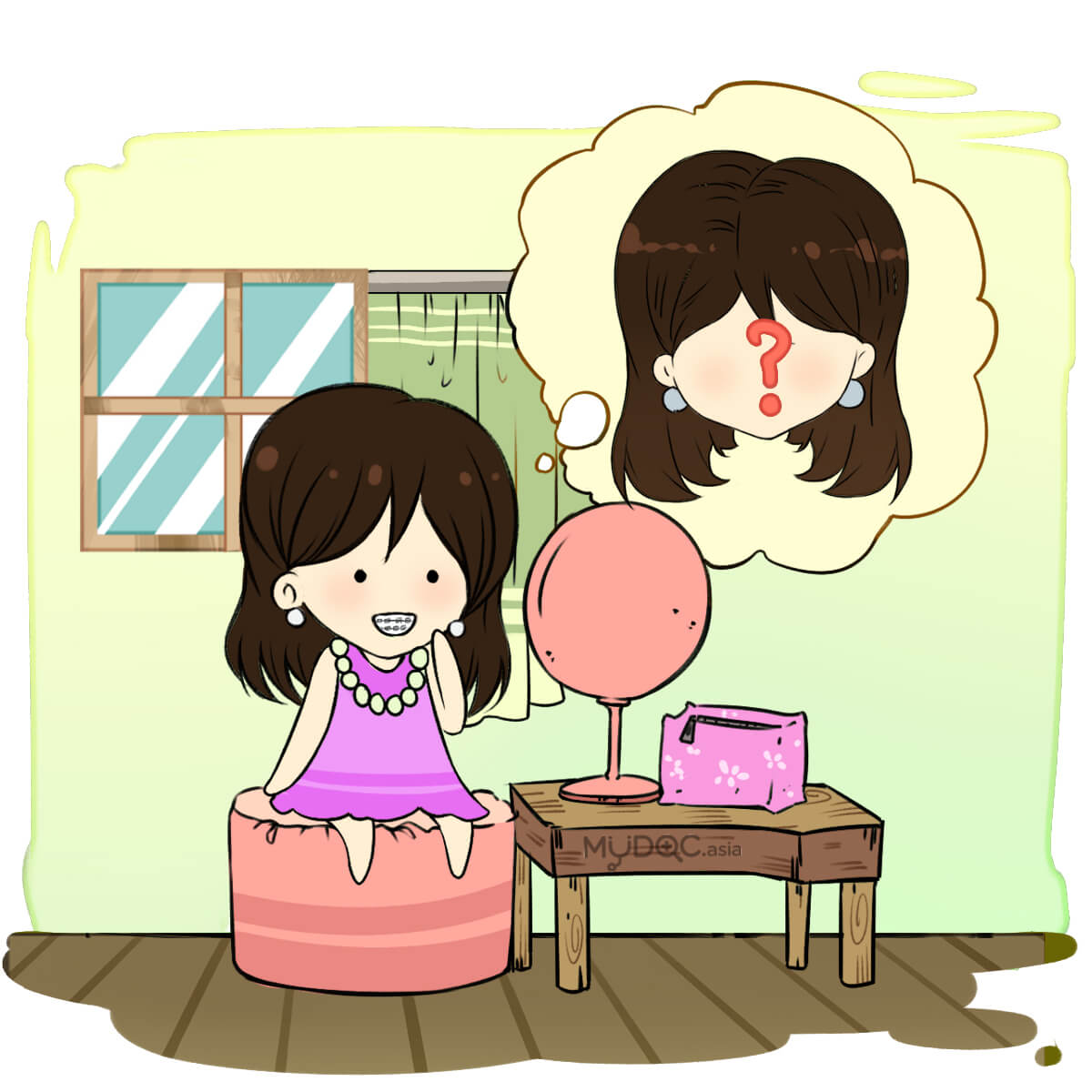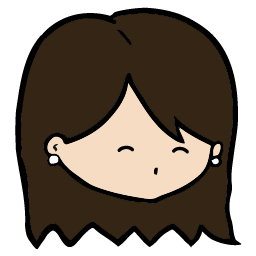 "Oh, what do you know, Juliet. When the time comes for my braces to be removed, my facial structure is going to improve as well, I can't wait!"

Shalini was more skeptical.
Can braces help you get a better facial structure other than fixing the positions of your teeth? Is it true, like what we hear from popular beliefs, that braces can give you the V-shape face you've always wanted?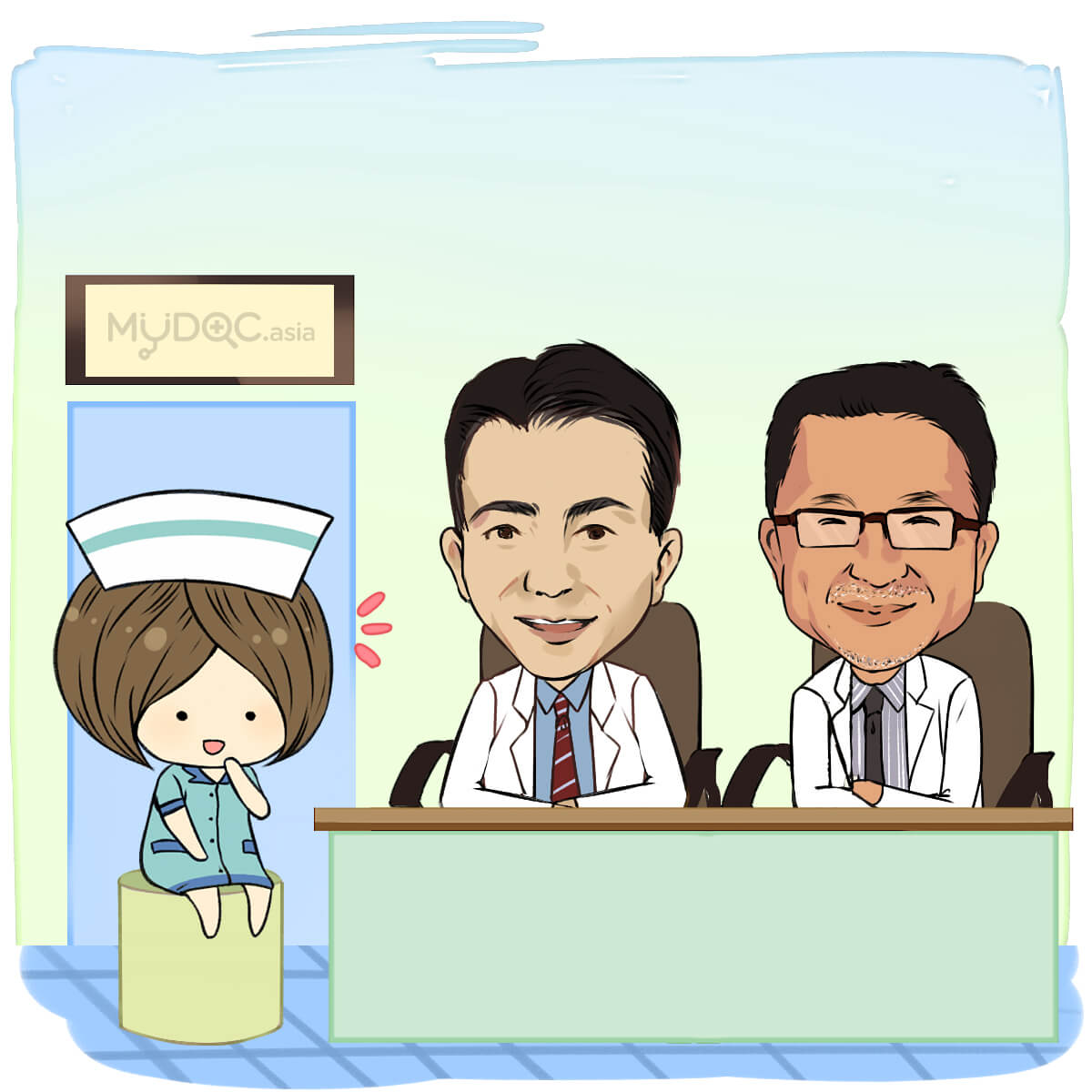 To resolve this mystery, I talked to Dr Khairil Aznan, a consultant orthodontist (a dentist specialising in braces), and Dr Mohamad Nasir Zahari, a consultant plastic, reconstructive & cosmetic surgeon, from Beverly Wilshire Medical Centre to find out - what's better than hearing from the experts themselves?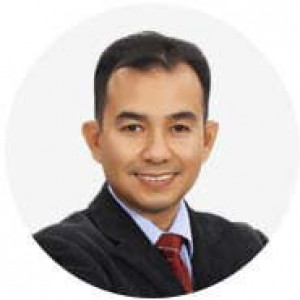 Graduated in 1997 from University of Western Australia in Perth, Dr Khairil Aznan joined Ministry of Health as a dental officer for nearly two years. He then joined University Kebangsaan Malaysia as a training lecturer and in 2001, he was offered a full scholarship to specialize in Orthodontics. He obtained Masters of Medical Science (Orthodontics) from University of Sheffield in 2003. He completed his Membership in Orthodontics from Royal College of Surgeons of Edinburgh in 2004. Currently, he is a Consultant in Orthodontics and Senior Lecturer in Department of Orthodontics, Faculty of Dentistry, University Kebangsaan Malaysia.
Dr Khairil Aznan believes that everyone deserves to have a great smile with well aligned teeth regardless of age. Besides aligning teeth using conventional metal & ceramic braces for aesthetics/ cosmetic/ oral health, Dr Khairil Aznan also uses the latest low friction Self Ligating Braces. He also uses clear aligners in patients who prefer to have their teeth aligned without having braces. Other than that, he is also involves in Dentofacial-Orthopaedic and uses Functional Appliances to correct jaw problems in growing children. His special interest is in Complex Orthodontics cases such as Orthognathic treatment (braces & jaw surgery).
Dr Khairil Aznan is a board member of the National Specialist Register (Orthodontics). He is also a member of Malaysian Association of Orthodontics & Academy of Medicine, Malaysia. He enjoys travelling with family and outdoor activities such as riding superbike, trekking & snorkeling.
+ Read More
Dr. Nasir is the Medical Director of Beverly Wilshire Medical Centre. With 18 years of experience under his belt, Dr. Nasir is one of the top plastic surgeons in Malaysia. He was awarded with Bachelor of Medicine from University of Melbourne in 1988 and continued his post graduate degree at The Royal College of Surgeons (FRCS) in Edinburgh (1993) – one of the oldest surgical corporations in the world with the highest standards of surgical practice.
Dr Nasir also obtained the Master of Surgery from University Kebangsaan Malaysia in 1995 where he was honoured with 'Award for Excellent Service'. Registered with the National Specialist Register, Academy of Medicine of Malaysia, Dr Nasir is also a member of the elite Malaysian Association of Plastic, Aesthetic, and Craniomaxillofacial Surgeons (MAPACS). He believes in extensive research and evidence-based medicine, unparalleled academic training and teaching along with compassionate care for patients.
His specialisation are in facelift, liposuction, tummy tuck, breast surgery, cleft, craniofacial surgery and burns care. Dr. Nasir also gives lectures in local universities and has appeared in several local television networks and local popular magazines, raising awareness in plastic and reconstructive surgery.
+ Read More
Can dental braces change our facial structures?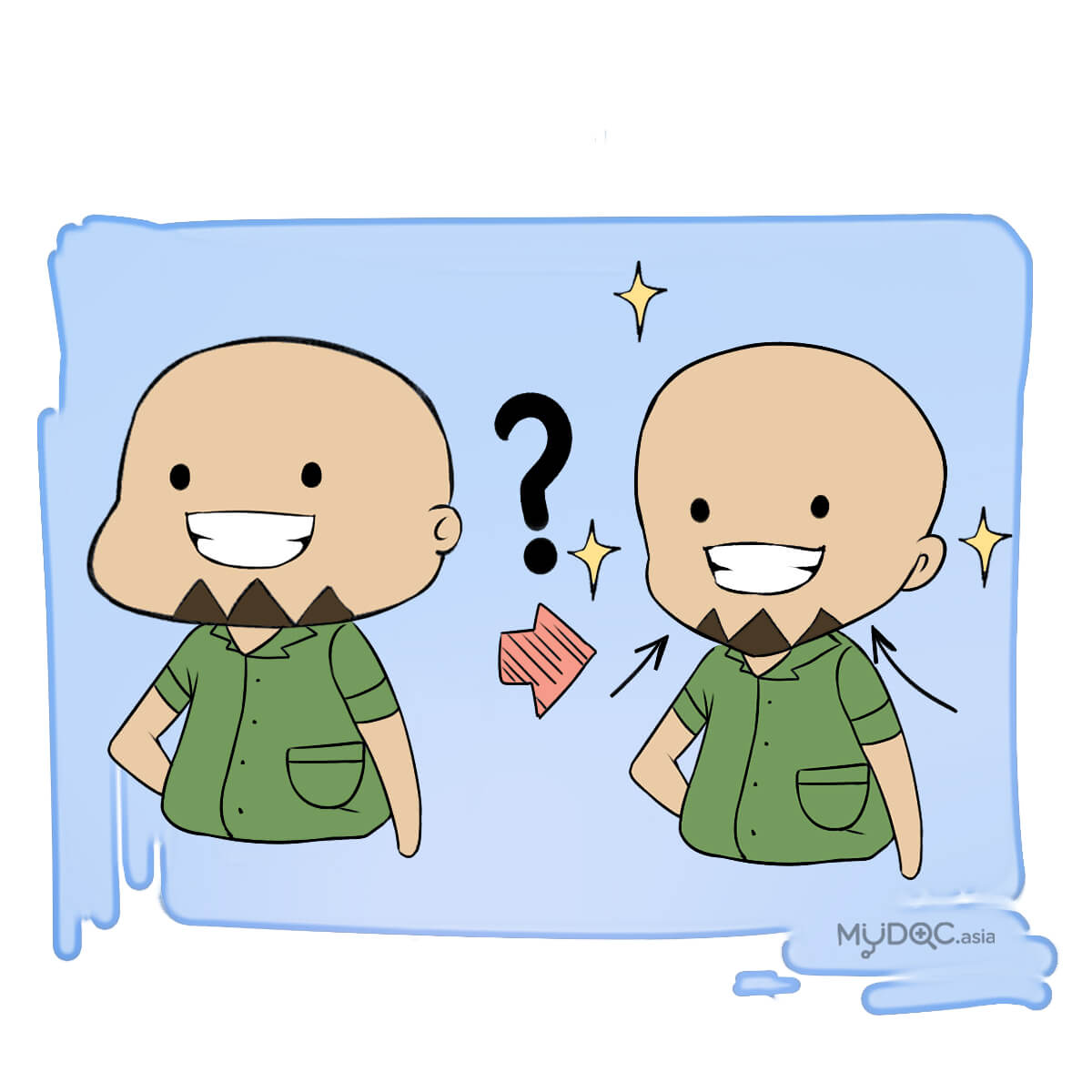 Let's dive straight into the main question that we all want answered. Can dental braces change our facial structures?
Orthodontist, Dr Khairil says:
Dental braces can only change the position of the teeth and the surrounding bony structure.
Facial enhancements are usually one of the positive side effects from orthodontic treatments. In some cases, any changes to the facial structure can be predicted prior to the treatment.
Although these changes are usually subtle, when coupled with your newly positioned teeth post-treatment, you may be more than happy with the results of your treatment in terms of appearance.
In which cases are the changes more apparent?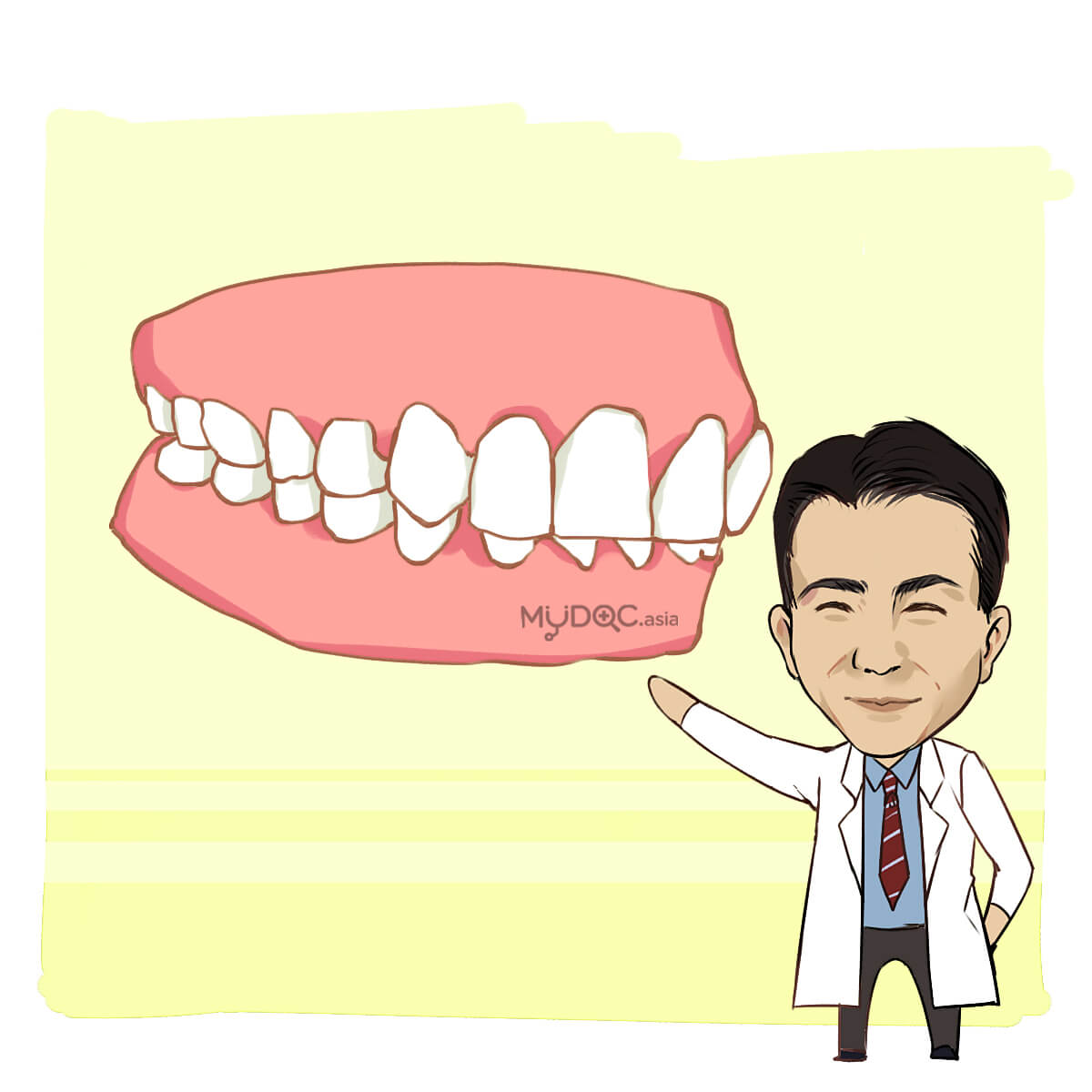 The changes to facial structures can be seen more clearly if it involves jaws or facial structures that are influenced by the shape of teeth and mouth. The major changes that dental braces can bring is on the symmetry of the face.
Conditions like protruding teeth, overbite (above) or underbite (below) can cause unsymmetrical features for the face.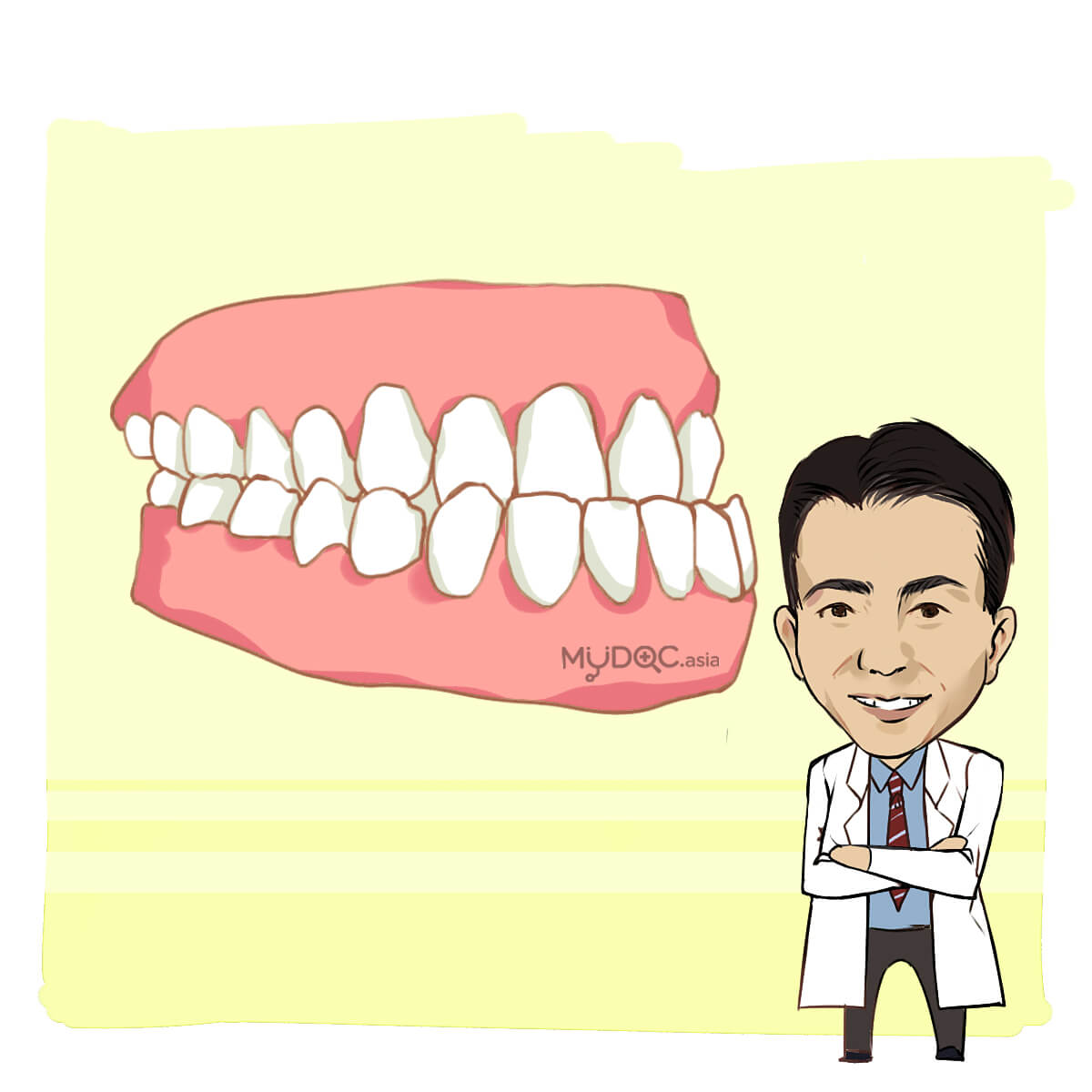 As braces can fix the symmetry of the face in general (especially the lower part of the face), subtle improvements on our facial structure can be expected.
By fixing our teeth, braces also enhances the appearance of our jaw. In other words, when the position of our teeth changes, our facial structure, particularly our jaw, changes as well.
The following are the cases in which Dr. Khairil said were possible to influence facial structure:
Orthodontist, Dr Khairil says:
The protruding upper and /or lower teeth will also make the upper & lower lips to be protruded as well.
Therefore, the effect of braces will make the teeth straighter and make the face more harmony as both upper & lower lips will be retracted too.
What if my facial structure requires major surgery?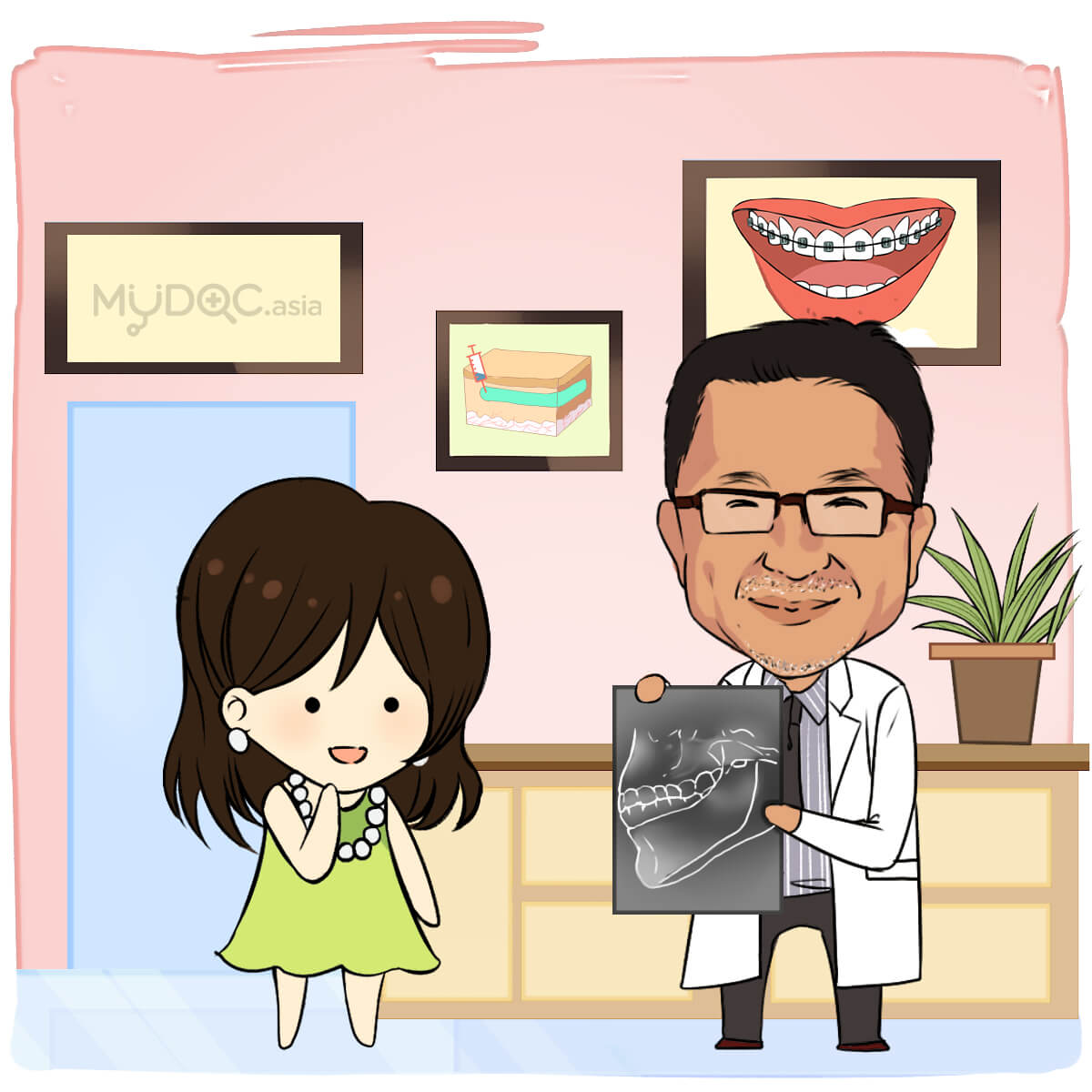 For teenagers or children, the changes on the facial structure via orthodontic treatments are more obvious compared to adults.
This is because children and teenagers undergo facial growth throughout their growing period. However, it might not be the case for adults.
Changes to facial structure brought by dental braces are relatively subtle, and sometimes, orthodontists may work with oral and maxillofacial surgeons to help you achieve the results you want.
This is more common for adults, as facial growth is no longer in an active mode like children or teenagers.
Cosmetic Surgeon, Dr Nasir says:
Yes, there are cases whereby dental specialists are required to work closely with cosmetic surgeons.
Orthodontist, Dr Khairil says:
Yes, I have been asked before. I referred them to the Oral & Maxillofacial Surgeon.
A thorough examination, X-rays and a study model will be required in order to assess the problem. The patient will be seen together by the Orthodontist & Oral Maxillofacial Surgeon. This will require the use of braces and jaw surgery.
So, braces for a V-shaped face?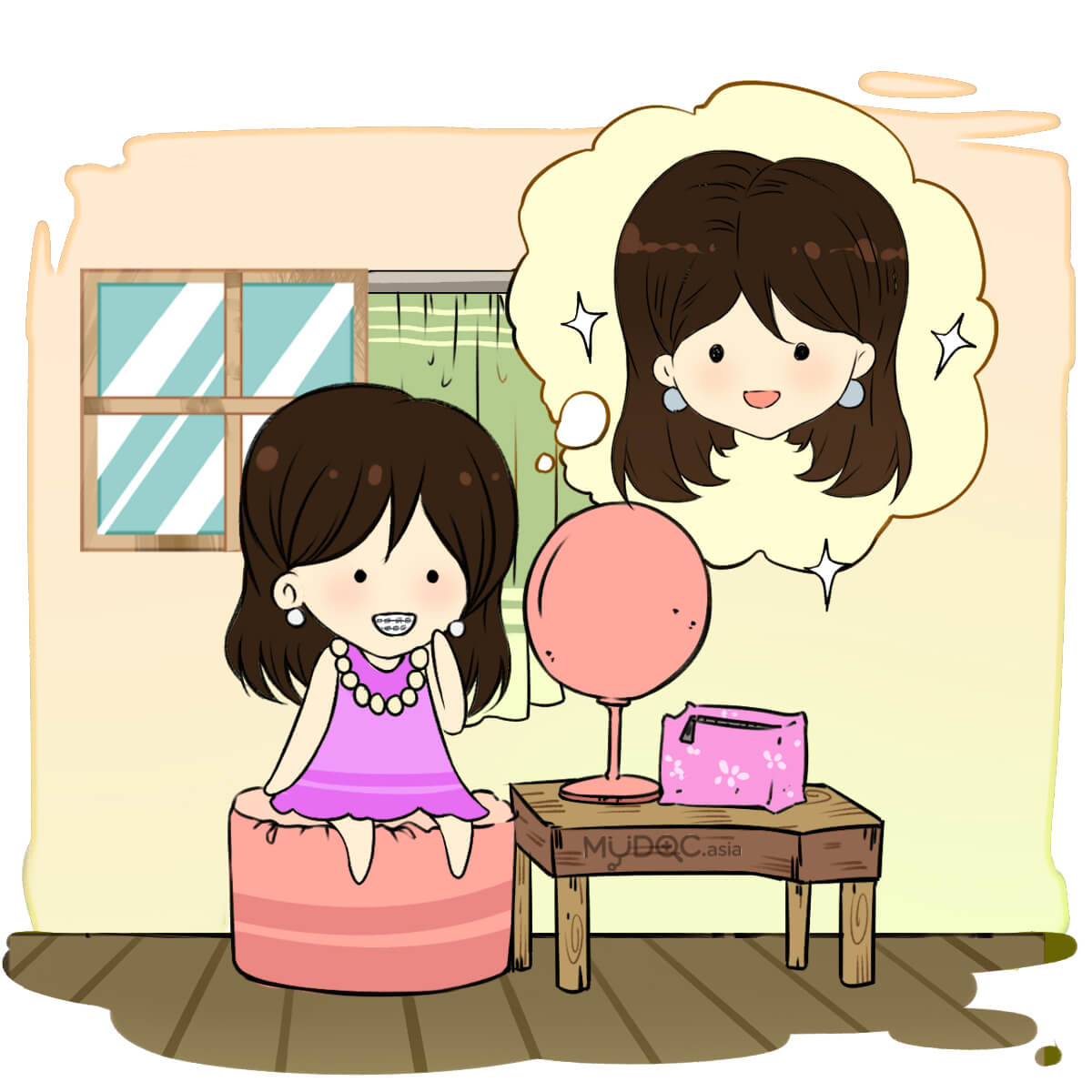 Orthodontist, Dr Khairil says:
It is unlikely that braces alone can produce a V-shape face. Only combination of braces & surgery are able to achieve that.
Cosmetic Surgeon, Dr Nasir says:
I agree that V-shaped face is getting more popular among women these days. However to achieve a V-shaped face, it really depends on the patient's condition.
For example, facelift surgery will not give a patient who is in her 20's a V-shaped face because the facelift treatment primarily treats sagging skin in older patients, other options may be chin lipo, buccal fat removal or chin implant.
For a young patient in her 20's, aesthetic treatments like fillers, masseter botox or facial thread would deliver a more optimum result in a non-invasive way.
Dental braces may give that V-shape face but I think the most important message I'd like to convey is that to achieve a V-shape face more often than not, a combination of treatments from Aesthetic, Cosmetic and Dental will help you to achieve it.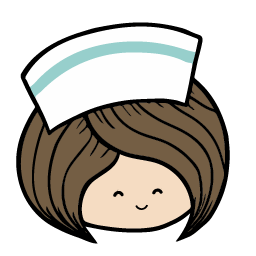 Dr Nasir has mentioned many different treatments there, hasn't he? If you're interested in any of the treatments, just click into them to see more information 😊
That said, you may be able to notice some subtle appearance differences on your lips - if you had a flat lip, it may protrude due to the extended area the braces have taken up on your teeth.
Or if your lips protrude the other way round, the realignment of your teeth by the braces could reduce the protrusion as you move towards your straighter teeth!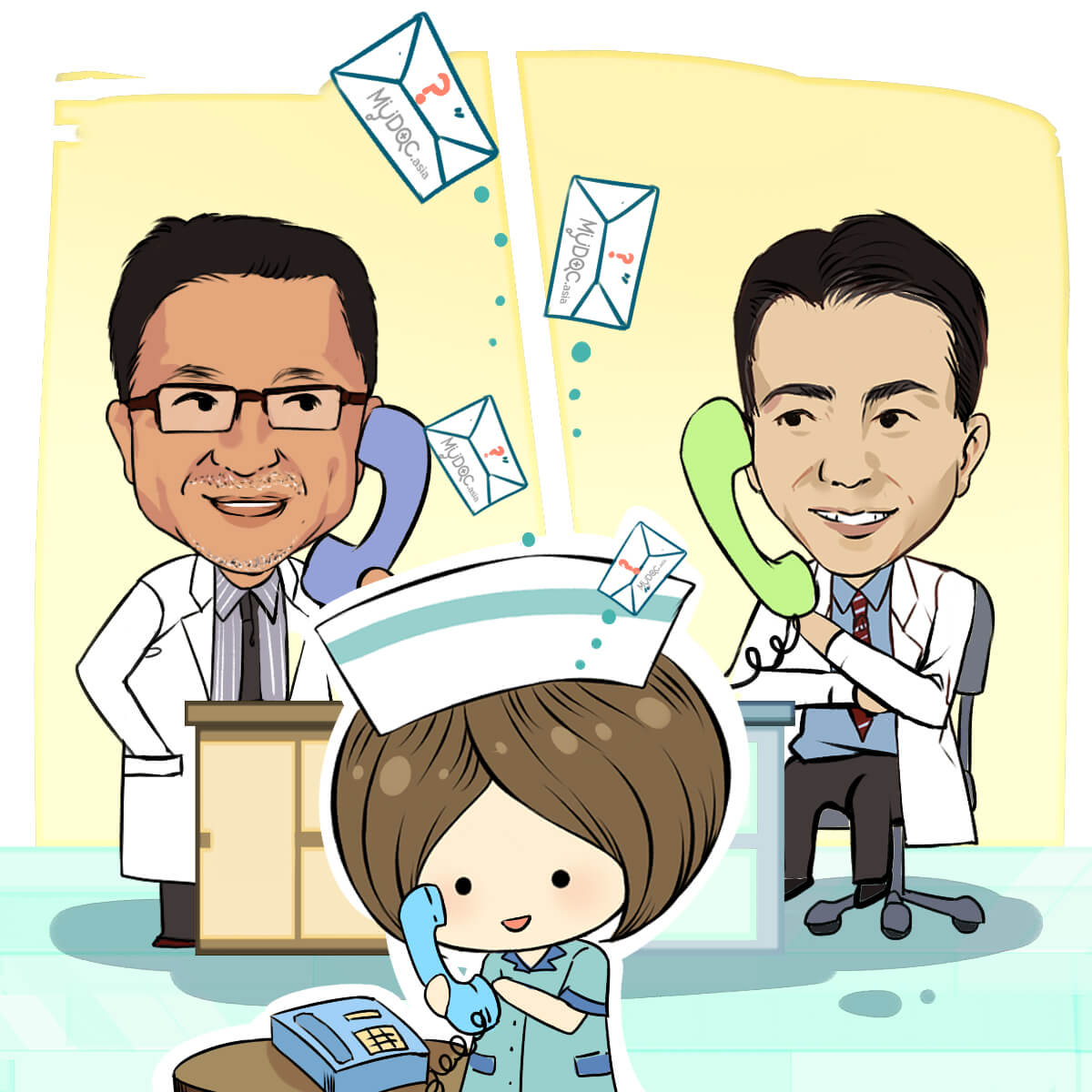 Many people often wonder about the relationship between facial structure and dental braces. With the help of the input by Dr Khairil and Dr Nasir, I hope we can shed some light onto this popular topic.
Shalini and Lisa also got excited, especially Lisa, who is planning to make a visit to the cosmetic surgery clinic soon to ask if she could improve her aesthetics appeal.
Sigh, girls~ Oh wait, I'm one too!
If you're interested in getting braces, or a facial adjustment, both Dr Khairil (Beverly Wilshire Dental Centre) and Dr Nasir (Beverly Wilshire Medical Centre) can be contacted via their medical centres below!
You can just leave an enquiry at Beverly Wilshire Dental Centre or Beverly Wilshire Medical Centre, and the clinic will reply you within three working days.
Or if you want to take a look at other clinics with similar treatments, check out the list of dental clinics with teeth braces here, or this list of medical aesthetics clinics with face reshaping treatments here!
What do you think? Do you agree with Dr Khairil and Dr Nasir regarding braces and a V-shape face? Share your thoughts with me in the comments below - let's have a discussion!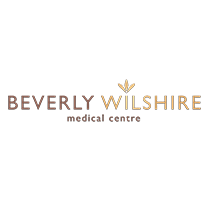 Beverly Wilshire Medical Centre (Kuala Lumpur)
WE ARE AN INTEGRATED BEAUTY MEDICAL CENTRE THAT SETS THE STANDARDS IN COSMETIC SURGERY, AESTHETIC MEDICINE (NON-SURGICAL AND LASER TREATMENTS) AND HEALTHY AGING IN THE REGION.
Licensed by the Ministry of Health Malaysia, we offer an extensive menu of cosmetic procedures, aesthetic treatments, and health services to enable you to attain your desired perfection – in beauty, health, and wellness. With the expertise of a team of highly skilled specialists, supported by the industry's leading technologies and world-class facilities, you can be assured of professional guidance and customized treatments towards the desired outcome. Whether you seek the ideal skin, face, body or wellbeing, you need look no further.
Centre of Excellence for Cosmetic Surgery, Aesthetic Medicine and Healthy Aging
Backed by registered and board-certified plastic surgeons
All cosmetic and aesthetic procedures are administered professionally by licensed doctors
Registered with the Malaysian Healthcare Travel Council (MHTC) to promote medical tourism
+ Read More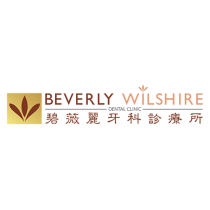 Beverly Wilshire Dental Centre (Kuala Lumpur)
Welcome to the start of your new smile.
Beverly Wilshire Dental stands as the trusted and innovative leading centre for dentistry. Beverly Wilshire brand continues to be synonymous with medical beauty because of our highly skilled specialists, world class technologies, facilities and service. We help make dental visits easy with our innovative services and commitment to your smile.
ACCREDITED, HIGHLY SKILLED AND EXPERIENCED SPECIALISTS
Our team of Orthodontist, Prosthodontist, Implantologist and Oral Maxillofacial Surgeon all possess years of experience and work closely together to customize a precise dental treatment plan for our clients.
COMFORT AND PRIVACY
We make dental visits easy for all. From sedations to unprecedented customer service to luxurious ambience, you can be assured of a pleasant experience through and through.
PERSONALIZED SERVICE
Dentistry is a science meet art field thus all our treatments are personalized according to your needs. Let us know your requirement and our specialists will offer unparalleled clinical expertise and treatment plan to create a beautiful smile.
STATE-OF-THE-ART EQUIPMENT AND TECHNOLOGY
We practice at the forefront of dentistry utilizing the latest techniques, equipped with state-of-the-art technologies such as 3D-Imaging Technology.
+ Read More