With Lisa and Shalini recently fixing on a set of dental braces and aligners respectively, I've been receiving questions from my friends and readers - can adults wear braces?
It is a common belief that braces are for kids. Even advertisements have children wearing braces or aligners as the cover pictures.
Today, however, more and more adults are interested in getting braces.
According to studies by the American Association of Orthodontics, 1 in 5 orthodontic patients (i.e. patients who ask to get a set of braces or aligners fixed) are above the age of 18!
So do you find yourself asking, am I too old for braces? To help us answer this, we have Dr Teh to join us to share her thoughts on this topic.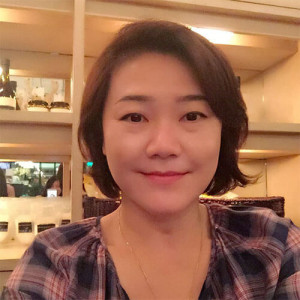 Dr Teh Leok Hui graduated with Bachelor Degree in Dental Surgery from University Malaya. After graduation, she worked with the Ministry of Health of Malaysia, and then at Penang Adventist Hospital, as dental surgeon, before she left for Glasgow, UK to receive her specialist training in orthodontics.
Dr Teh obtained her Master Degree in Medical Science (in Orthodontics) from University of Glasgow, and at the same time she passed the membership examinations in orthodontics of the Royal College of Surgeons and Physicians of Glasgow (RCSPG), as well as of the Royal College of Surgeons of England (RCS of Eng).
Upon returning from the UK, Dr Teh worked as a lecturer at a local university. She started her own private specialist clinic in orthodontics since December 2000.
+ Read More
Do you need braces?
There are several reasons as to why people go for braces or orthodontic treatments. Tooth crowding, overbite or underbite issues, unaligned teeth, or simply for aesthetic purposes.
Crowded teeth can cause cleaning difficulties, tooth decay, gum disease, chewing problems, or pronunciation problems. So going for an orthodontic treatment has become a common need these days.
I do, but I'm not a kid anymore…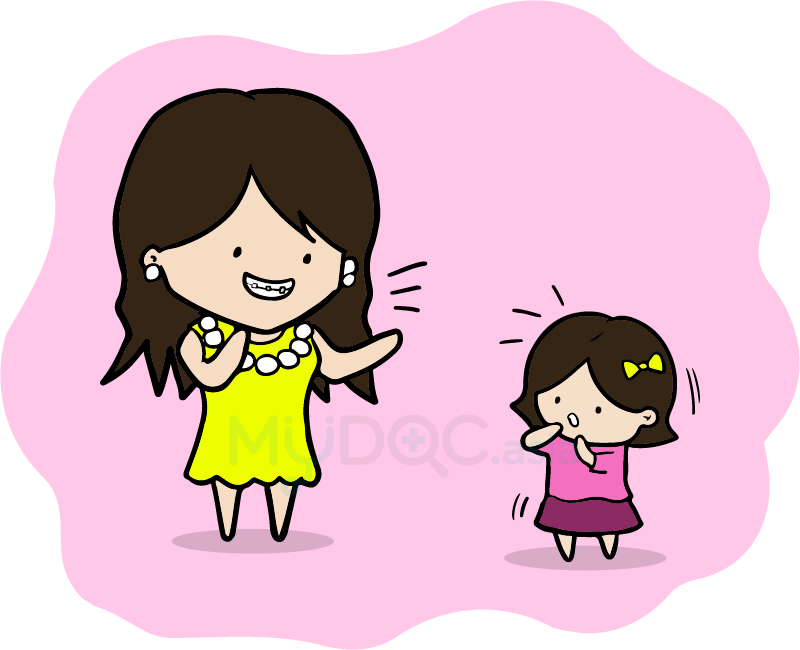 Braces can be worn by adults, too. Generally, there is no upper age limit for fitting on a set braces. It depends more on the condition of our teeth and gums.
Dental development in humans generally begins at around 4 weeks gestation (in the mother's womb), and children have 20 baby teeth usually. At the age of 25, adults have 32 teeth (without considering decays or traumas/injuries).
Dr Teh says:
Orthodontic (dental braces) awareness has become more common not only among teenagers, but also among adults above 18 years of age. And many are concerned if age is a limiting factor for them to have orthodontic treatment.
Basically, age is not an issue.
However, there are many oral conditions that usually become more serious with age that may become limiting indications for orthodontic treatment in adults.
So what are the differences between getting braces as a kid and getting braces as an adult? Here are what to be aware of:
Teeth and bone growth
This is one of the main differences between getting braces as an adult compared to getting one as a child.
After the age of 18, particularly at the age of 25, adult teeth and bones have stopped growing. So the process of correcting the alignment of teeth is different, too.
Some teeth correction procedures are also done better when there is growth.
Dr Teh says:
Certain malocclusions can be corrected more ideally when there is growth, which is lacking in adults.
Cases like deep bite or jaw discrepancies can be corrected more easily when there is growth. In adults where there is no growth or limited growth, it is advisable to resolve to compromised results or resort to orthognathic surgery to correct the malocclusions.
The best advice can be gotten from your orthodontist, as a thorough examination of your oral cavity is required to determine how your orthodontic treatment will go, find an orthodontist near you today!
Health and strength of teeth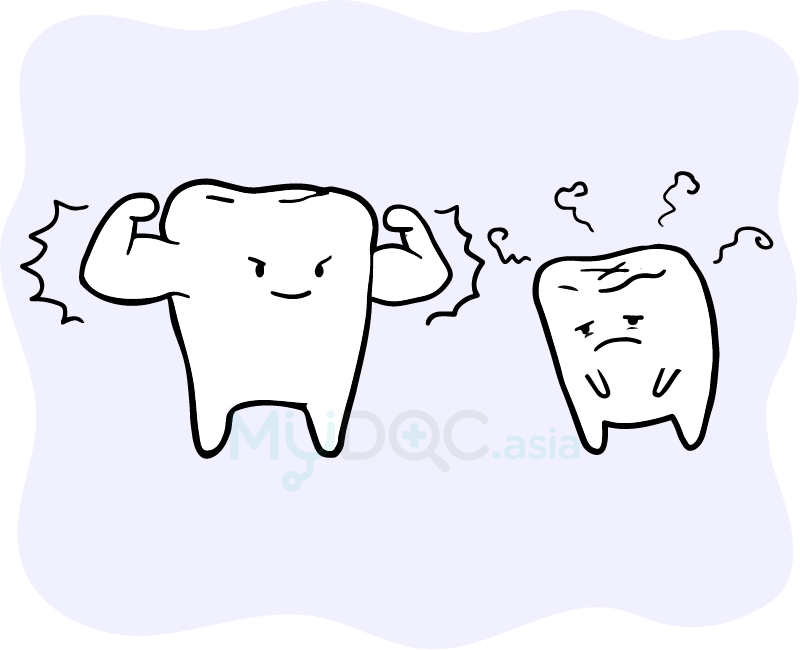 Another difference between getting braces as a kid compared to getting one as an adult is the health and strength of our teeth and gums.
Various conditions of teeth and gums like wear and tear mean that not all orthodontic treatments can be carried out to maximum results.
This is not to say that treatments wouldn't be effective, but there would be differences between methods and results, ranging from subtle differences to major ones.
Dr Teh says:
Adults also tend to come with other dental conditions like wear and tear of teeth, traumatized and non-vital teeth, loss of teeth with constriction of alveolar bone, etc.
These conditions will warrant other disciplines of dental treatment before or after orthodontic treatment.
In certain cases, these conditions may become the limiting factors in achieving an ideal result in orthodontic treatment.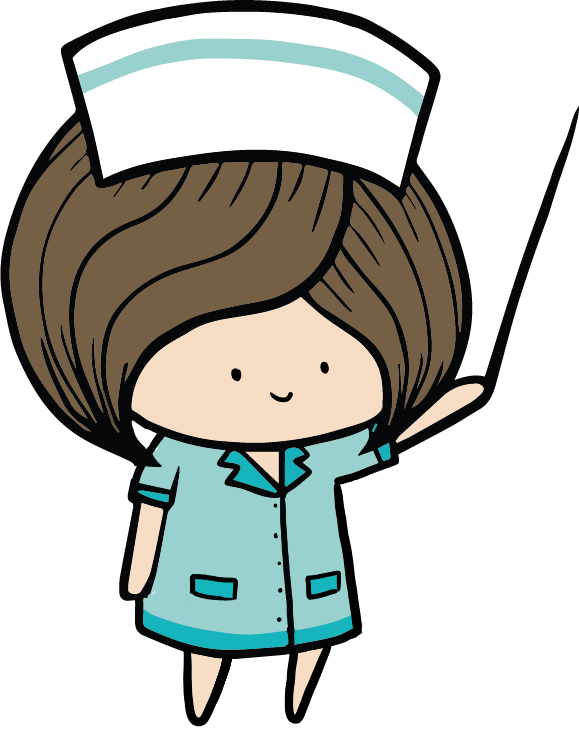 Conditions that affect orthodontic treatments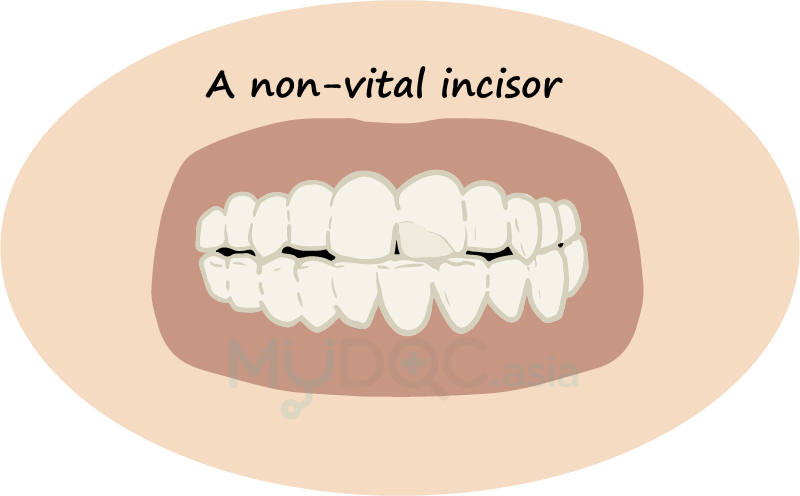 And here are some real-life examples: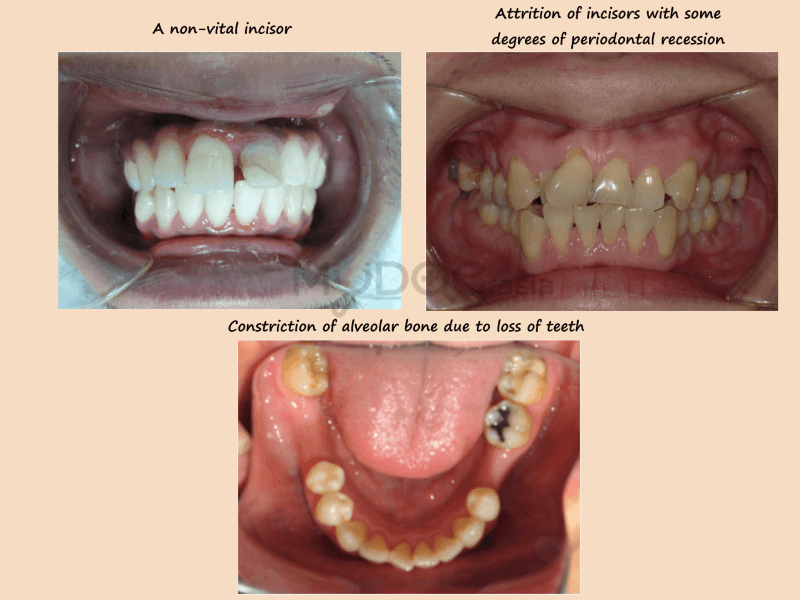 The health and strength of teeth and gums are also highly dependable on oral care and health throughout our lives.
Well-cared oral cavities have better conditions and strength to support orthodontic treatments, so take good care of your teeth and gums!
Length of treatment time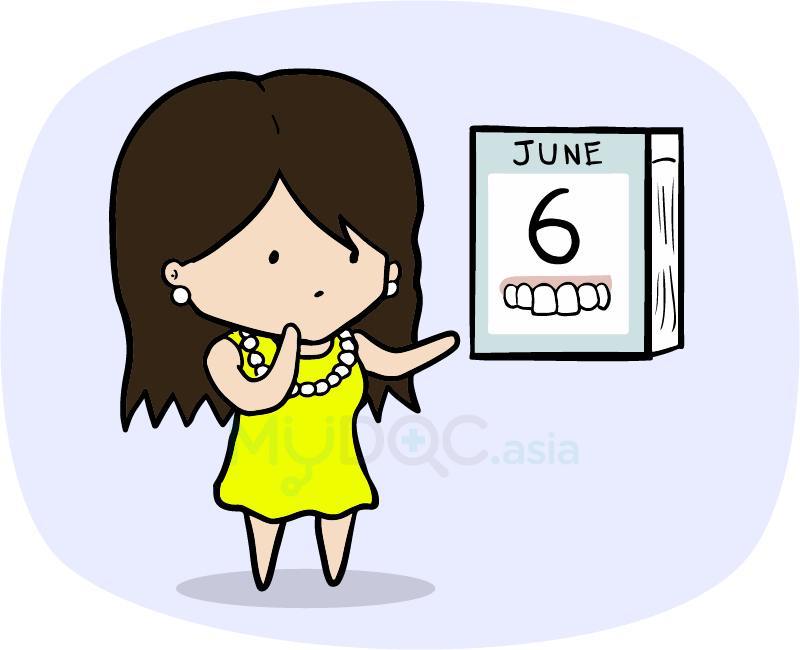 Dr Teh says:
Researches found that adults demonstrate slower biochemical response in tooth movement during orthodontic treatment, resulting in longer duration of orthodontic treatment.
Duration of treatment is also affected by commitment of the patient, which usually is lower in adults. Adults tend to miss appointments more often due to their work commitments or family commitments. Missing appointments is one of the factors that lead to prolonged duration of treatment.
Psychologically, however, adults may feel that they wear braces for a longer period of time due to them being more concerned about their appearance.
Paying more attention to the fact that you're wearing your braces would cause you to dread your appearance and feel like your treatment period never ends!
Dr Teh says:
Duration of treatment is also affected by the expectation of the patients. Adults usually have higher expectation, therefore it takes longer time to achieve a result that is satisfactory to the patient. It is important to realize that there maybe a discrepancy between ideal and reality.
Appearance matters more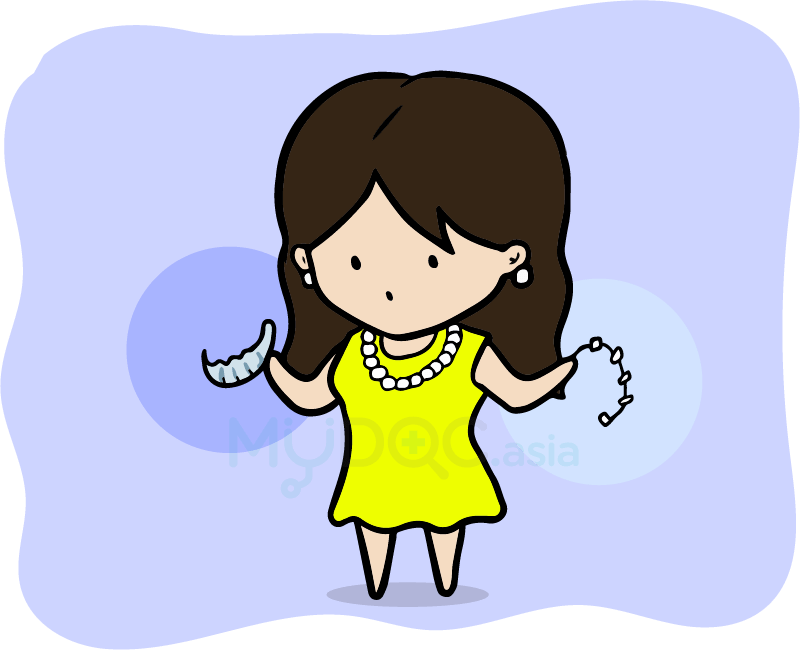 As an adult, our appearance can have a greater impact than when we were young. Depending on our lifestyle and working nature, having a set of braces on our teeth may affect our daily life.
Hence, choosing a suitable set of braces becomes more important as we would be appearing with these for the next two years.
There are metal braces, ceramic braces, or also the lingual braces, which are mounted behind the teeth.
An increasingly popular option is the choice of aligners. These are clear, thin, plastic-like trays which are made to fit the shape of your teeth. You can also put in and remove them anytime you want, so you need not worry about special events or meetings.
The strength of aligners, however, are known to be not as strong as metal braces. Again, it all depends on the condition of your teeth and how you'd like them to be corrected.
Dr Teh says:
Adults are more conscious about the visibility of dental braces in their mouth, they maybe working adults who need to do business presentation frequently or need to meet clients frequently. The visibility of dental braces in their mouth may cause distraction during business meetings or discussions.
Options of dental braces that are almost invisible to the untrained eyes are the lingual braces and invisible aligners. Both of these appliances have their pros and cons.
In my experience, the normal braces are easier for the clinicians to work on, therefore maybe easier to achieve close to ideal results, and relatively shorter duration of treatment.
Do you have any oral healthy deficiency/problems?
As we age, we are vulnerable to teeth and gums wear and tear. These can be due to trauma, injury, decay, disease, or poor hygiene and care practices.
Gum recession or diseases are also more common among adults compared to children. Gums that are overly receded can make it difficult to fit a set of dental braces, as your teeth may not be held onto strongly enough during the treatment process.
Teeth wear and tear or oral health problems due to age usually wouldn't stop you from getting your set of dental braces. However, some teeth correction treatments may need to be done before beginning your orthodontic treatment. These include tooth decay, brittle tooth, and gum disease.
Dr Teh says:
Healthy periodontium (the gum and the supporting bone) is a crucial factor in deciding whether an individual is suitable to have orthodontic treatment.
Adults are more likely to come with compromised periodontium than teenagers. They tend to present more severe gingivitis, periodontitis, deep pocketing, gingival recession and loss of alveolar bone height, etc.
These conditions may affect the mechanics of orthodontic treatment, thus affecting the duration of treatment and the results achieved. It will also affect the stability of teeth after orthodontic treatment.
In severe cases, these conditions may also become the contra-indications for orthodontic treatment.
You're NOT too old for braces
Dr Teh says:
No one is ever too old to have braces.
The more important factors are the oral and periodontal health, the compliance and commitment during and after orthodontic treatment. It is important to realize that not all expectations can be met due to limitations because of those factors.
Having patience during orthodontic treatments can make the journey more pleasant to both the patient and the clinician.
In all cases, after orthodontic treatment, retention of teeth is very important to maintain the results of the treatment. I have a specific regime of retention after orthodontic treatment for my patients. It is very important to follow the regime if you want the result of the treatment to last as long as possible.
The effectiveness of braces treatments are usually case-dependant. In some cases, early treatment is necessary while in others, treatment would only be beneficial later down in the road.
Here are some pictures of incidences where early orthodontic interventions are required, given by Dr Teh: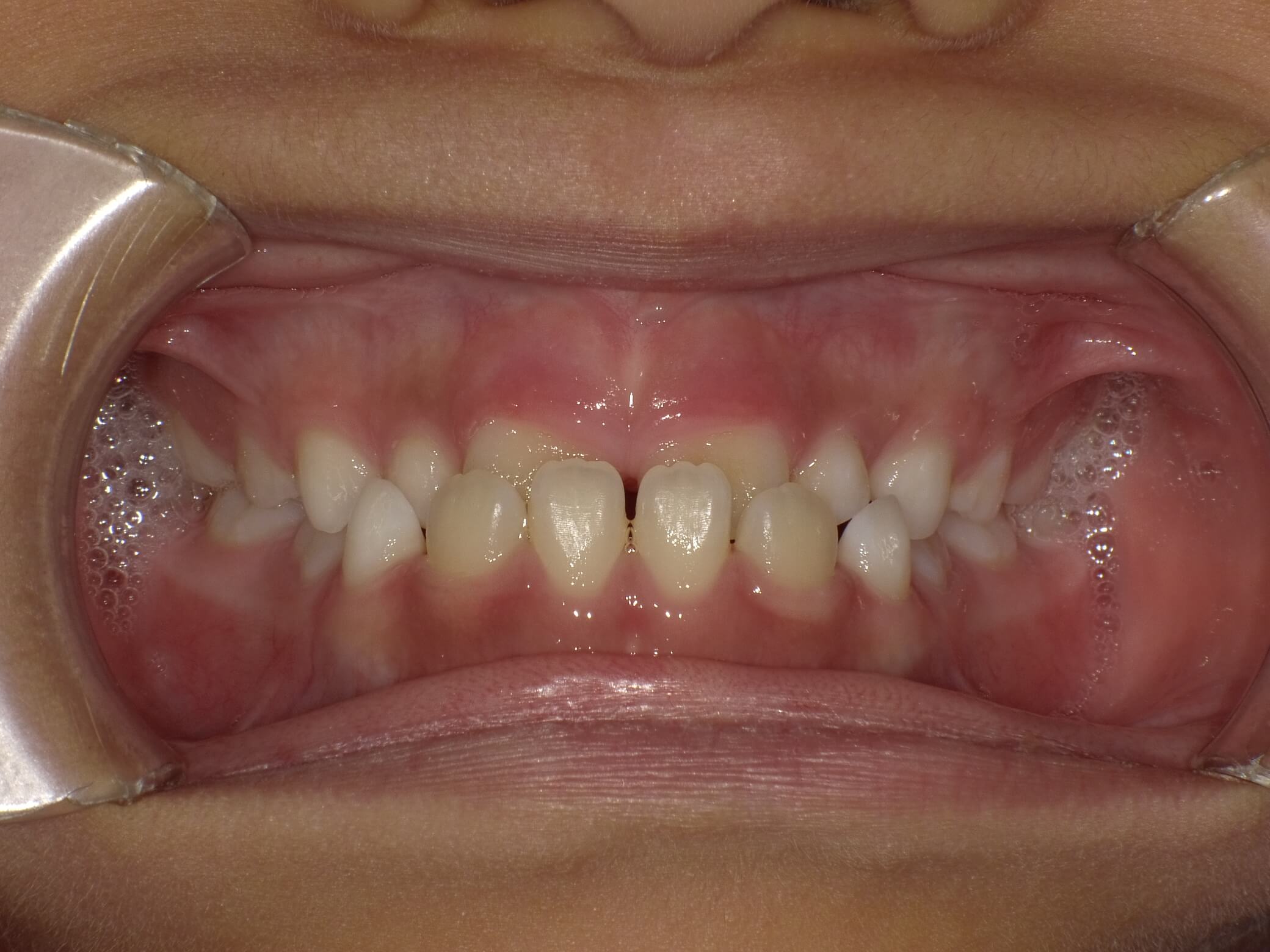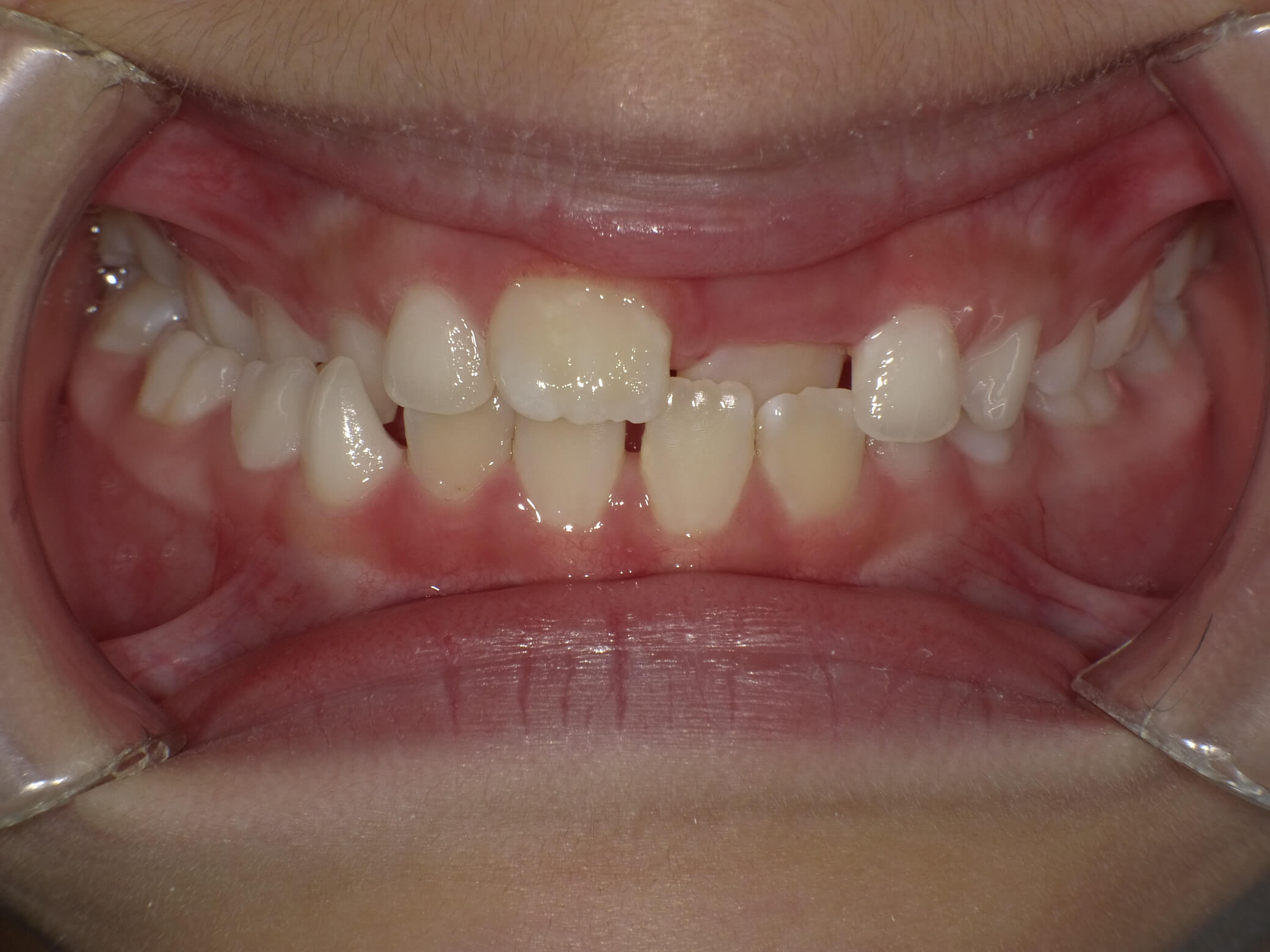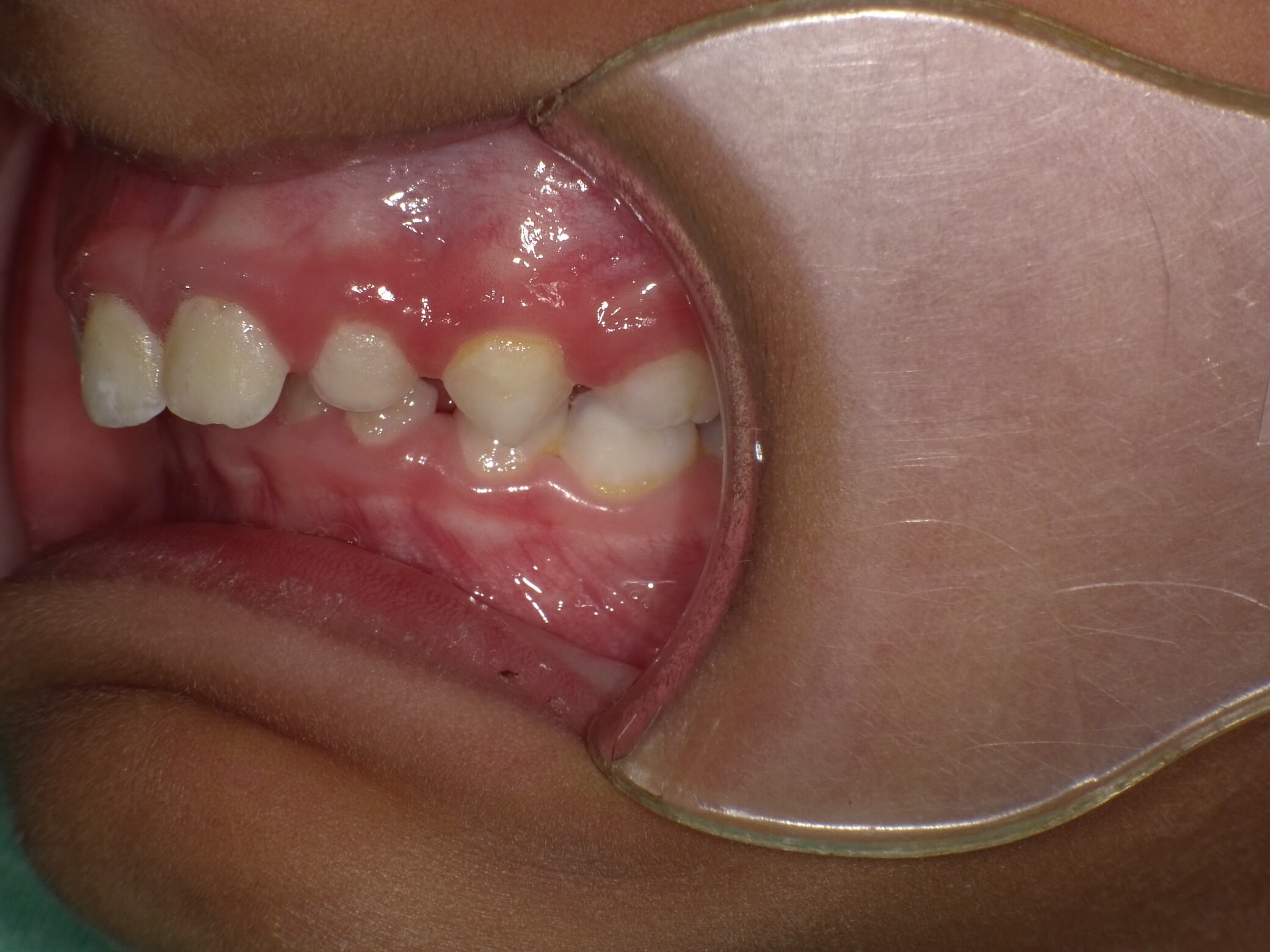 20% of orthodontic patients are 18 years old or older, and according to the American Association of Orthodontics (AAO), adults seeking braces have increased by 40% from 1989 to 2012.
Besides, Gwen Stefani got her braces in the year 1999, aged 30, while Tom Cruise got his in the year 2002, aged 40!
So regardless of your age, feel free to hop into your nearest dental clinic for your set of braces to get that perfect smile!
Teh Orthodontics (Dental Braces Specialist Clinic)
Welcome to Teh Orthodontics, Dental Braces Specialist Clinic. It is our pride and pleasure to introduce to you the services provided in our clinic. Our clinic is located in the happening area in Kuala Lumpur city, Desa Sri Hartamas. A very convenient vicinity, there are banks, restaurants, pubs, saloons and shops around the clinic.
We use modern dental equipment and up-to-date technology at reasonable and affordable rate. We pride ourselves as a friendly clinic in town.
Cross Infection Control & Hygiene
In this clinic, all dental instruments and equipment are cleaned, sterilized or disinfected before use to make sure that cross infection does not happen. Disposable items such as gloves, masks, wipes, paper drapes, bibs, suction tubes, etc, are used to further prevent cross infection.
The clinic is maintained at tiptop cleanliness. We installed cutting edge technology in providing clean, good quality air and environment. We aim to create an atmosphere that is calming, soothing and peaceful for the comfort of those whom we serve.
Orthodontics & Dentofacial Orthopaedic Treatment
More 95% of the dental services provided in this clinic are dentofacial orthopaedic or orthodontic treatment. The aims of this treatment are to produce dentitions that are aesthetically pleasant, functionally effective and to improve facial appearance. In some young children, interceptive treatment can be carried out to prevent or minimize the development of severe malocclusion in their permanent dentitions in later years. Treatment would involve the use of removable orthodontic appliances, functional appliances, fixed metal or porcelain orthodontic appliances, invisalign appliances, or combinations of the above. In certain cases, orthognathic surgery (surgical correction of jaws) may be required.
Other Dental Services
Preventive: We take time to educate our patients the right way to maintain oral and dental health. We also provide scaling & polishing to help prevent gum disease and dental caries.
Tooth Whitening: The tooth whitening technique employed is the cutting-edge technology of blue, cold light combined with fluid containing hydrogen peroxide and silicon oxide.
+ Read More
So what do you think? Can we ever be too old for braces? Leave your thoughts in the comments below!
---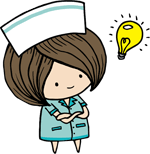 Juliet's Reminder: Regardless of age, oral health and hygiene is always of utmost importance in maintaining a healthy and beautiful smile. Brush-floss-rinse, keep it clean, keep it pretty! Do you have any dental experiences to share or questions to ask? Just leave your comments in the section below - Juliet will get in touch with you!