Romeo's recent worries about hair loss have somehow affected his sister, Lisa, as well. From calling him a worrywart, Lisa and Romeo can now be seen sitting together talking about hair loss from time to time.
Looking at their dad, their worries are understandable as hair loss is often said to be genetic.
Hair loss is a very common problem faced by almost everyone in almost everywhere in the world. Based on rough statistics, 2 out of every 3 men begin balding when they are 60 years old, while 1 out of every 4 women suffer from hair loss varying from one time to another throughout their lives.
While the prevalence for hair loss is clearly higher for men than for women, both genders can face hereditary hair loss, ranging from mild to severe hair loss problems.
Understanding Hair Loss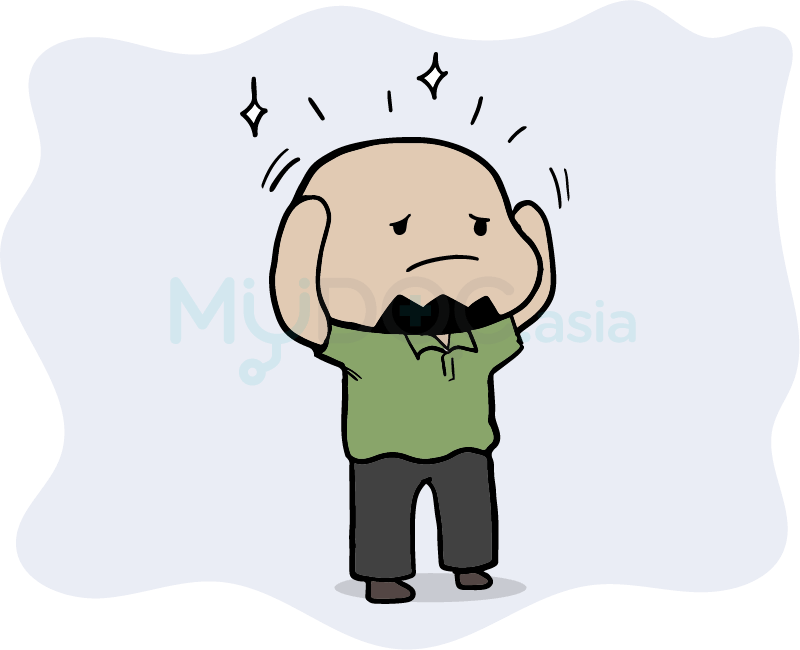 Before diving into the genetics of hair loss, we should first understand what hair loss is.
Loosely, hair loss is the loss of hair from the scalp or other body parts. This can include excessive shedding, hair thinning, receding hairlines, patchy bald spots, or excessively oily and dry scalp. An average person sheds 50~100 hairs a day, so hair loss occurs when usual hair growth rate cannot compensate hair loss rate.
For men, hair loss is usually known as male pattern baldness, or alopecia, starts with a receding hairline, and further stretches into the crown of the head with time. This creates the M-shape baldness you usually see in older men.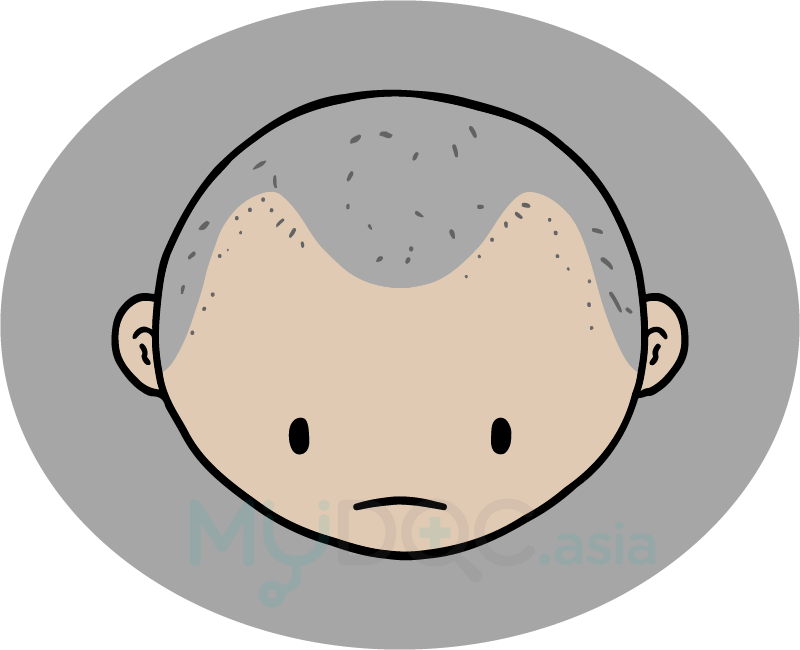 For women, hair loss occurs differently from men. Also known as female pattern hair loss, it usually includes the gradual thinning of scalp hair, and is apparent in 3 stages:
Stage 1: thinning of hair from the middle of the head with minimal widening, easily covered with surrounding hair
Stage 2: with age, the widening of the baldness becomes more obvious, with an increased amount of thinner and shorter hair around the area
Stage 3: usually occurs after menopause, where the middle of the head becomes bald. But unlike men, the fringe on the frontal hair line remains healthy.
Our hair growth works in cycles - the growth phase (when our hair grows in length and volume), the rest phase (when our hair relaxes on our head), and the shedding phase (the dreaded hair fall stage). With age, the hair cycle shortens. Hair follicles become smaller, causing hair to become finer and thinner.
However, if you experience a complete loss of hair in one specific area, you may be experiencing a different problem, and it is best to consult a medical professional.
To understand more about hair loss, do check out our Diseases and Conditions Round-up on Hair Loss here.
Genetics - Is it from Mum?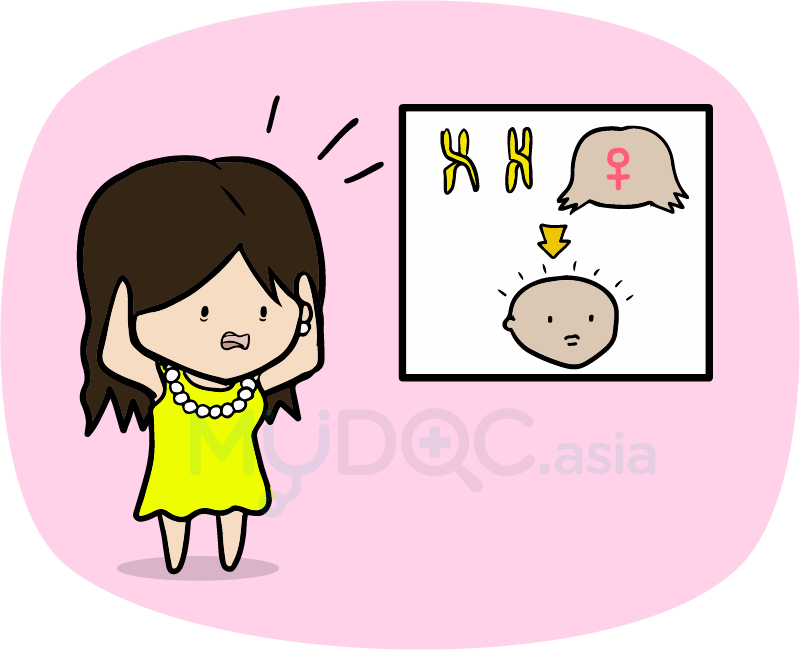 Many believe that the main genetic inheritance for hair loss comes from the mother. This is because the key gene for badness (or hair loss) comes in the X chromosome, which is inherited from our mother. Women get this chromosome from both their parents, which is why it is normal to think that the 'hair loss gene' is stronger in the mother's line of inheritance.
However, while the genetic inheritance from the mother may have an effect on whether or not someone experiences hair loss, studies have shown a stronger hair loss correlation between father and child, compared to mother (and her family) and child. In other words, baldness or hair loss problems anywhere in the family stream can be a sign of potential hair loss experiences for you, not just from your mum.
Genetics - Is it from Dad?
According to a study conducted on hereditary hair loss, out of the people involved in the study who had parents with hair loss problems, 58% of them who had more than 90% heredity from their parents also suffered from hair loss problems.
There is a high chance for you to have hair loss problems if your dad has male pattern baldness. This, however, doesn't discount any potential genetic inheritance from your mother's side.
Genetics - It's complicated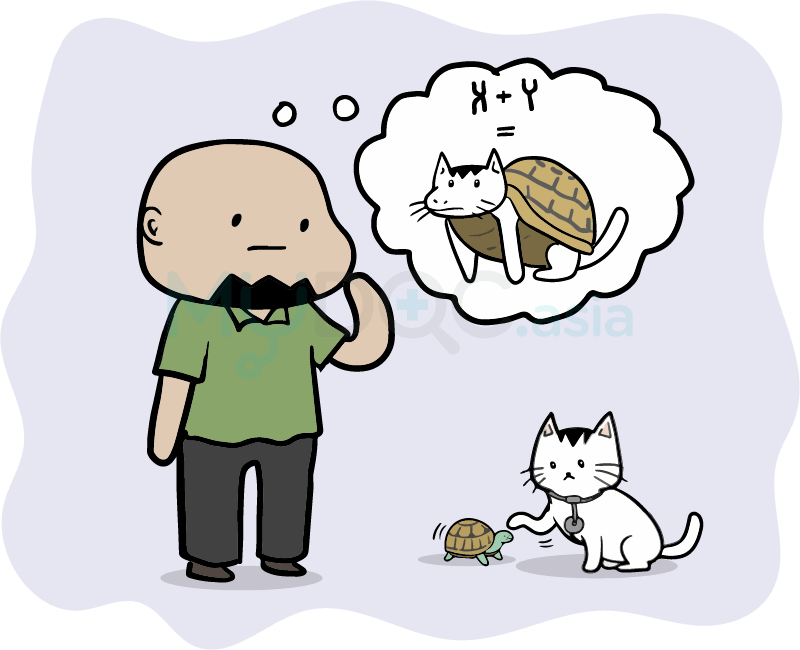 According to NBC News, hair loss can be caused by more than 280 different genes - not simply a single gene which signifies 'hair loss'! So genetic pattern is predictive at best. Hair loss can be due to a lot of factors, not forgetting that these factors can also change and modify genes! To see more on other factors causing hair loss, find out Am I Getting Old or Is Something Else Causing My Hair Loss?
It also depends on how much of your parents' genes you have inherited, and in what ratio. If you have a lower than average inheritance of hair loss genes from your parents, you would likely be able to avoid experiencing the same hair loss problems, and vice versa!
Genetics - It's not immediate
Hereditary hair loss occurs across several years, ranging from 15 to 25 years and beyond. It is a gradual process, though some people may also experience a higher rate of hair loss under 5 years. The earlier one experiences hair loss, the more severe the hair loss problem may become in time to come. Hair loss occurring gradually over time at advanced aging stages is natural, but premature hair loss is usually due to genetics.
Hair Loss - A Health Sign?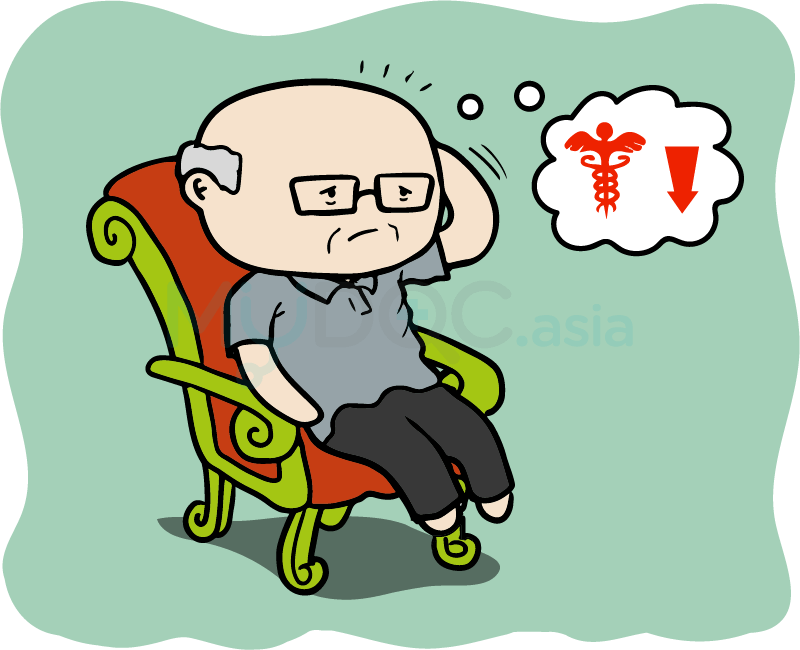 Although there are no direct relationships between hair loss and overall health. Studies have shown links of correlation between hair loss and certain health diseases. Across sample sizes, people with severe hair loss usually have the tendency to also be diagnosed with heart attacks and diseases, high blood pressure, hypertension, or high blood cholesterol.
The relationship between hair loss and these diseases are not necessarily one of cause-and-effect, but the agreeing correlation between them suggests that chronic hair loss usually occur together with certain diseases as mentioned above. So it is always best to take care of our health and diet, in order to maintain a healthy physical and mental state of life!
So to answer the question: My dad's bald, will I follow suit?
First off, it doesn't always depend on your dad. As we have gone through before, anyone in your family, from your mother's family to your dad's family, and your own family, can be a sign that you have the potential to experience pattern baldness at some point in your life. So if you have relatives or family members who have receding hairline or widening hair crown, don't be surprise if you see hair loss signs on yourself!
Wearing hats causes hair loss: Myth of Fact?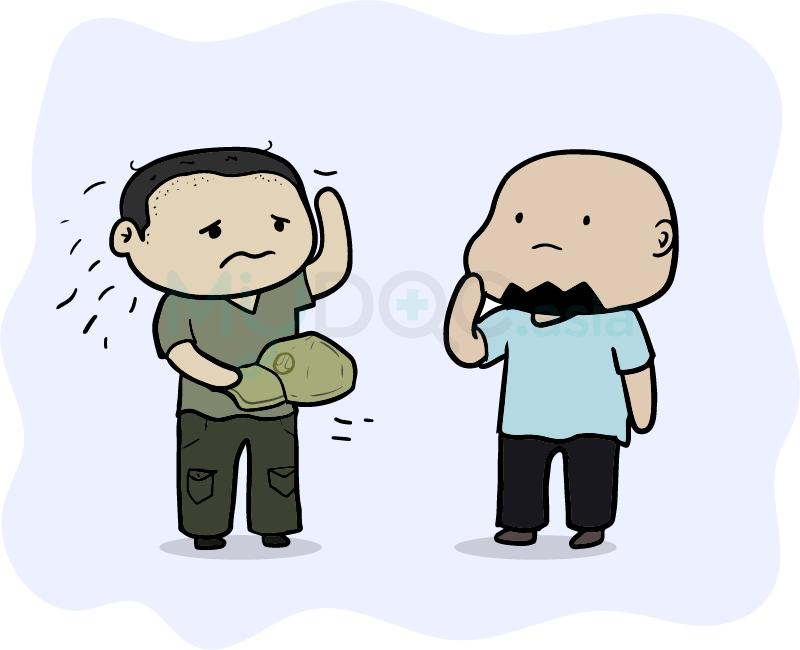 Lisa came asking me this the other day. As interesting as it sounds, I had to make it clear for Lisa on straightening out the facts. There are sayings that often wearing hats can cause hair loss, because keeping a tight grip on your head can strain the hair follicles. This is not true.
However, dirty hats can cause scalp infection, and may lead to hair loss problems due to bacterial or disease infection and formation. So keep your hats clean and you shouldn't worry too much about your hats making you bald.
The more Romeo and Lisa read and talked about it, the better they felt - we're never alone. Hair loss is a very common problem, and it's not like it's untreatable. See here for the list of clinics with treatments for hair loss!
So what do you think? Is hair loss hereditary from your mum or dad? Will you look like your parents in 20 year's time? Share your thoughts with me in the comments below!
---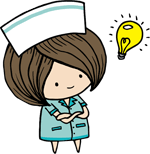 Juliet's Reminder: Did you know that hair fall is actually extremely normal for both women and man? Losing up to 250 strands of hair when you shampoo is normal for women with long hair!