"What have I done wrong, sir?"
"You have a big tiger tattoo here. You must be one of the gangsters from the Awesomely Handsome gang!"
"Noooo..!"
Tattoos can boost personal confidence and help you feel good about yourself, but they don't help in impressing others who can't stop giving you judgmental stares. Your tattoos are either are not beautiful in their eyes, or that Chinese character doesn't make sense to them, or that it's just culturally unacceptable.
Let's look at these main reasons why people with tattoos would want to erase their tattoos in a modern yet conservative Malaysian public!
These scenarios are fictional, but the reasons stated to remove tattoo are some real reasons why people go for tattoo removal in Malaysia.
1. "I got locked up in the police station after a roadblock! The police thought I was a gangster!"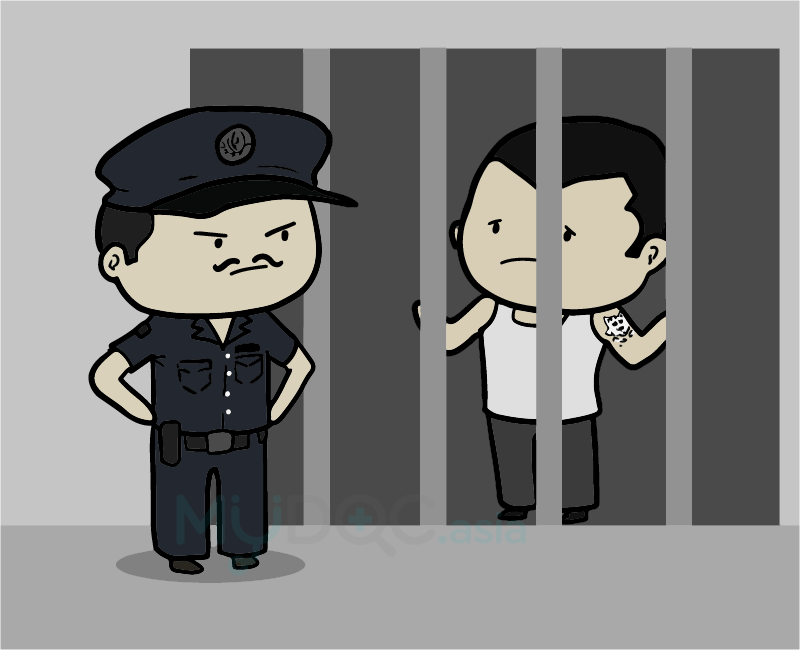 You have a huge white tiger tattoo on your right upper arm because you really love white tigers as unique, bold and strong beasts. However, during a roadblock, you get blocked by the patrolling police. After a long "debate" on how you're just a huge white tiger fan, you end up in the police station.
Clearly, the police doesn't buy your stories, when a highly wanted criminal bears the same tattoo as you.
2. "I've got a horrible, terrible, vegetable tattoo."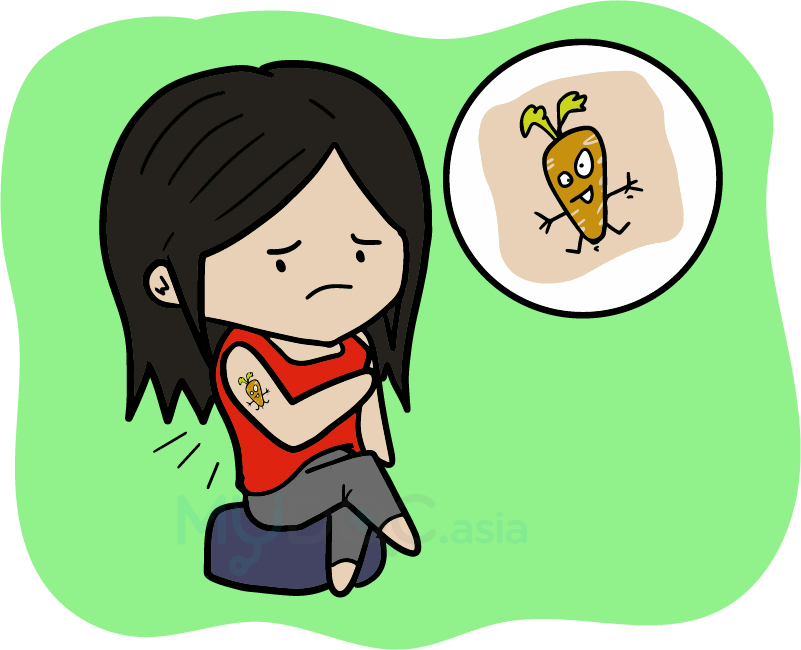 This is also one of the most common reasons why people opt for a tattoo removal. You might have been to an unregistered or illegal tattoo parlour, or you regret not doing more researc, and your tattoo is messed up. Or, your intended tattoo was pretty sophisticated and it turned out not as expected, even when the tattoo artist did show you a mock design before the real work was done.
You might be wondering, "perhaps…I don't need a 100% complete removal of my tattoo?" I'll tell you about it in the next point!
3. "Nah, I don't like spiders anymore. I'm so into bumble bees now."
Tattoo removals are not only for a complete removal of your tattoos. In fact, tattoos can only be faded by any tattoo removal methods, (except by surgical means, see the 5 Painful Non-Laser Tattoo Removal Methods You Shouldn't Try!). The results of "tattoo removal" depends on how much your tattoos are faded, and newer technologies are developed to fade tattoos off even better!
Therefore, tattoo removal is not only for completely diminishing tattoos, but for fading tattoos up to a certain degree, good enough to make room for new ones.
4. "I'm no longer with my dear now."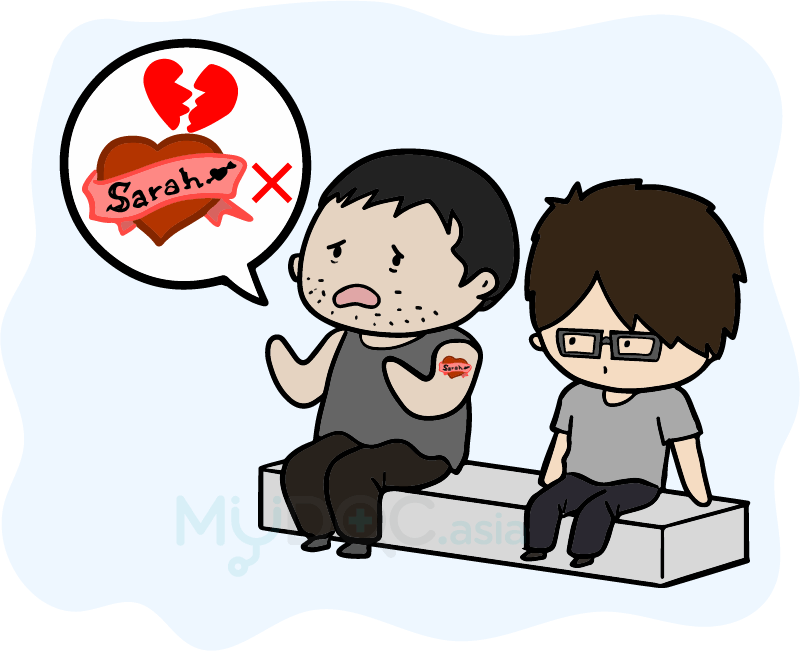 She was the love of your life and meant the world to you. You have her name on yourself, but now that you've gone separate ways, you might consider removing that tattooed name.
Don't worry, you're not alone! Tattooing your boyfriend's or girlfriend's name (nickname) is one of the most common reasons why people want them removed.
5. "I want to fly. I want to be a flight attendant."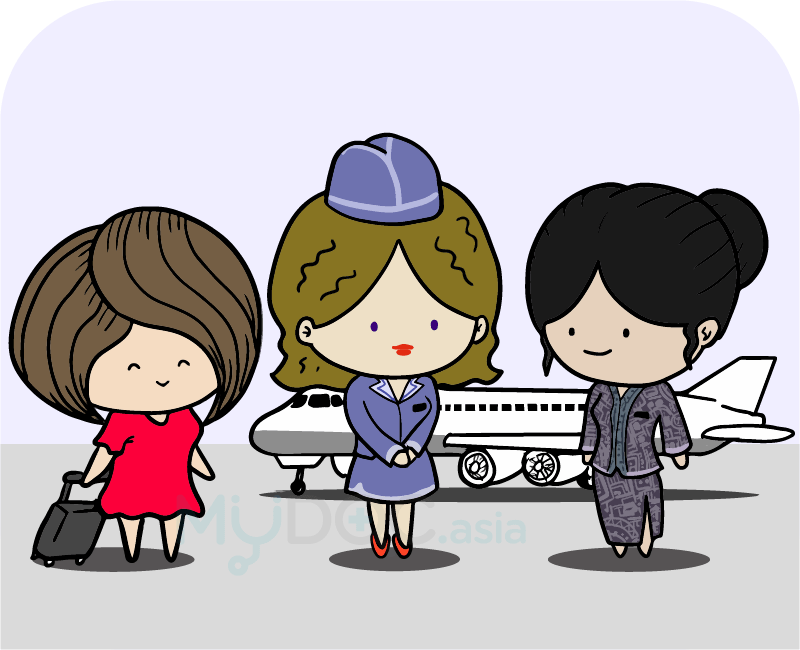 You've had a red rose tattoo on your wrist when you were 21 years old. That was when you told yourself you want to be like Belle in the Disney fairy tale "Beauty and The Beast", you love your Dad like Belle does for Maurice. You thought to yourself, that perhaps it's more worth it to have the red rose tattoo removed and being successfully accepted as a flight attendant, make Dad proud.
Different airlines have different policies on tattoos. Most airlines do not allow visible tattoos (especially visible under white, thin material of the uniforms), while complying with discrimination laws.
I sent Malaysia Airlines a message on Facebook, and they replied soon after, saying "… Please be guided that tattoos are allowed only if they aren't visibly exposed". Also, according to an insider of AirAsia, as long as your tattoos can be covered up with their uniform then it's alright.
Believe it or not, it is said that Singapore Airlines check their female air stewardess (if they have tattoos) by making them appear in swimsuits! Although some others said that they got away with their tattoos by plasters and cover-up make-up, if you decided to get in without much hassle, you might want to check out if the latest laser option in Malaysia (also on What's New On Tattoo Removing Laser For Malaysia In 2017?) can be a much less painful alternative that requires fewer sessions as compared to the older laser options!
6. "I want to serve the country."
Your dream job was to be in the police force, Malaysian Armed Force, or the Malaysian Armies Special Forces (Grup Gerak Khas, GGK), the Malaysian elite special force, which is world-renowned for its expertise in jungle warfare. You might want to start with a clean slate, putting behind those days where you would compete with your best friend as to who had the best tattoos.
Eventually, it is okay to have tattoos if you want to be part of the Malaysian Armed Force (Angkatan Tentera Malaysia, ATM). The selection process for candidates to join the army is based on terms and conditions, as well as the criteria stated in the ATM selection guidelines.
When I called up the Royal Malaysia Police Headquarters (Ibu Pejabat Polis Diraja Malaysia), Bukit Aman, Kuala Lumpur, they say tattoos are not allowed for anyone who wish to join the police force. However, if you have traditional or religious tattoos, you can still join the police force in Miri, Sarawak. Miri's police chief, Gan Tian Kee told the Borneo Post, that "tattoos that are not allowed are those related to gangsterism, sadistic or with obscene motives".
7. "Oops! I didn't tell my parents about this decision I made in Bangkok!"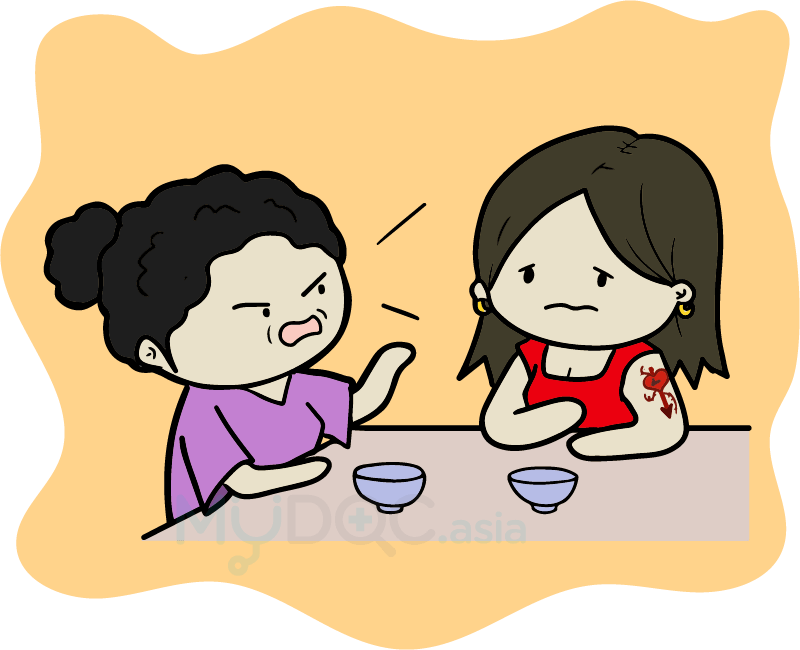 Some parents are not comfortable with what their children do to their bodies. Coming home from a holiday, you've forgotten about the new little snail tattoo on your shoulder.
In case your mum's going to nag you every day about your tattoos, you may consider sending an enquiry to one of these Malaysian clinics that provide tattoo removal treatments. Your preferred clinic will reply you via email, or a phone call, within 3 working days. Your mum may come along too during the first consultation, so she doesn't have to worry!
8. "What? I can't donate blood?"
Did you know that Cristiano Ronaldo said that he will never get a tattoo, and he didn't have any on his body? This is because he donates blood quite often, to help children to overcome debilitating diseases.
If you think you can't donate blood at all by having tattoos, you might be wrong. According to our National Blood Centre (Pusat Darah Negara, PDN), you can donate blood after 6 months since you've just got your new tattoo. If you've just returned from overseas, you will need to wait an extra month.
You might question this, and think to yourself that you've seen posters or banners at blood donating campaign locations stating "no tattoos" as one of the terms to donate blood. Or, you might have seen old blood-donating registration forms (Borang Pendaftaran Penderma Darah Perkhidmatan Transfusi Darah Kementerian Kesihatan Malaysia) that stated "you can donate blood only after 1 year of getting your tattoo". These criteria were written (in a few years back) to prevent any higher risks of infections, such as cross-contamination and hepatitis.
Anyway, if you have a big heart to help others in need and you want to eliminate any risks of blood donation, you can still consider a tattoo removal!
9. "I simply want to change my life."
You used to be that young lad or girl showing off your tattoos, but what most people didn't know was that you are seeking for your spiritual self.
Now that you've found the way to your own happiness, you want to erase off all marks of the past, and move on in life. You look at your tattoos, and see that they are the first things you want to be removed.
Everyone has their reasons as to why they get their tattoos. There are people who did their tattoos for medical purposes as well, for instance, these 6 Medical Uses Of Tattoos You Didn't Know. At the same time, there are certain times tattoos are undesirable anymore, and with many tattoo removal methods out there, "tattoos stay with you for the rest of your lives" is no longer a definite statement.
What do you think? Do you have a tattoo or are you thinking of having one?