Getting a nose job isn't a far-fetched thing to do these days. So the next question arises: where to do a nose job?
Top popular searches for nose jobs or any aesthetic procedures for that matter appear to Malaysia, Thailand, and South Korea.
And with the emerging interest in medical tourism, especially in terms of aesthetic procedures in Malaysia, we answer a frequently asked question by international enquirers: How do rhinoplasty and nose jobs work in Malaysia? How is it different from getting the procedure done in South Korea or Thailand?
With the help of Beverly Wilshire Medical Centre, I have compiled your questions and got highly qualified doctors to answer them for you.
So let's see!
All information and answers are provided by certified and verified doctors from Beverly Wilshire Medical Centre.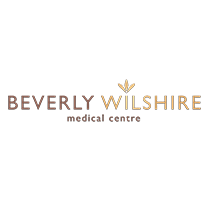 Beverly Wilshire Medical Centre (Kuala Lumpur)
WE ARE AN INTEGRATED BEAUTY MEDICAL CENTRE THAT SETS THE STANDARDS IN COSMETIC SURGERY, AESTHETIC MEDICINE (NON-SURGICAL AND LASER TREATMENTS) AND HEALTHY AGING IN THE REGION.
Licensed by the Ministry of Health Malaysia, we offer an extensive menu of cosmetic procedures, aesthetic treatments, and health services to enable you to attain your desired perfection – in beauty, health, and wellness. With the expertise of a team of highly skilled specialists, supported by the industry's leading technologies and world-class facilities, you can be assured of professional guidance and customized treatments towards the desired outcome. Whether you seek the ideal skin, face, body or wellbeing, you need look no further.
Centre of Excellence for Cosmetic Surgery, Aesthetic Medicine and Healthy Aging
Backed by registered and board-certified plastic surgeons
All cosmetic and aesthetic procedures are administered professionally by licensed doctors
Registered with the Malaysian Healthcare Travel Council (MHTC) to promote medical tourism
+ Read More
Why Malaysia?
Affordability
When medicine and cosmetic surgery started to become borderless, South Korea became a popular choice for international patients looking for an aesthetic procedure.
However, procedures in South Korea are expensive, and the strong local demand in the country also means that there has been hardly a need to develop medical tourism.
In other words, there isn't a huge emphasis on international patients, resulting in a lack of medical information for international patients looking to get a medical treatment there.
Adding on the language barrier, people have started looking beyond South Korea, and Malaysia and Thailand have emerged as popular go-to places for cosmetic surgery now, with greater affordability and easier access.

Speaking of affordability, the doctor emphasized on a point: due to the limited time in a foreign country for patients on medical tourism, many of us may be tempted to cut cost by asking for multiple treatments and procedures to be done in one go.
However, it is not recommended to do so, because too many drastic changes in a short period of time may cause a shock to our body system.
Always, always, speak to your surgeon and ask for his/her opinion about your concerns and expectations.
Prestige
Malaysia is a member of Asia Medical Travel Council (AMTRAC), the first formal collaboration of Asian medical travel associations to promote medical tourism.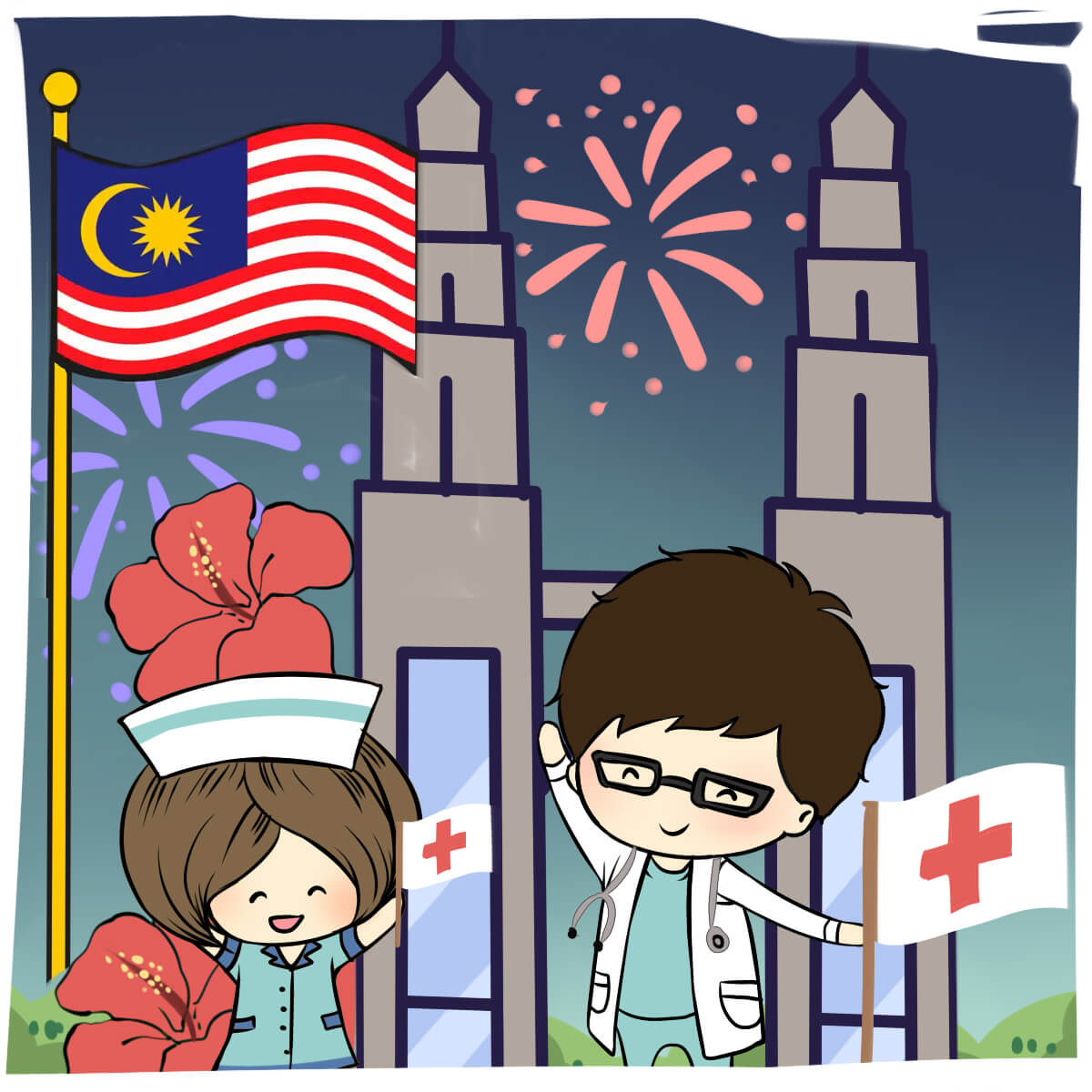 Malaysia is represented by Malaysia Healthcare Travel Council (MHTC), which was established by the Malaysian Ministry of Health to develop medical tourism strategies.
Safety
Malaysian hospitals selected to offer medical tourism must be accredited by the Joint Commission International (JCI), an international body that reviews and accredits American hospitals.
On top of that, selected Malaysian hospitals also meet the requirements of the Australian Council on Healthcare Standards.
Therefore, when you travel to Malaysia for a cosmetic or aesthetic treatment, you can be rest assured knowing that the hospitals in Malaysia are on par, if not better, than those in countries like the United States!
Certified cosmetic surgeons in Malaysia are also members of the International Society of Aesthetic Plastic Surgery (ISAPS). With these strict regulations, you can feel confident of your safety and wellbeing as you undergo a medical procedure in Malaysia.
Communication
Getting a nose job done in Malaysia is also unique due to the country being culturally diverse and English is widely spoken among the people.
Other than the skills and experience of the surgeon, communication between you and your surgeon is also very important in managing expectations of the treatment outcome for both parties.
Other than English, many Malaysians are also able to communicate in Bahasa Malaysia and Mandarin.
If you wish to talk to an experienced cosmetic surgeon about your aesthetic needs , you can send an enquiry to Beverly Wilshire Medical Centre here, and they'll reply you within 3 working days!
How to prepare for a rhinoplasty/nose job in Malaysia?
Before deciding on a nose job, you should always arrange your time for a consultation with your cosmetic surgeon first.
During your consultation, be prepared to discuss about:
Why you want to have a nose job
Your expectations from the nose job and your desired outcome
Your medical conditions, allergies, and medical history
Any current use of medications, vitamins, herbal supplements, alcohol, and tobacco
Any previous surgeries or non-surgical aesthetic procedures
After the discussion, your cosmetic surgeon will perform the following steps:
Evaluate your general health status and any pre-existing health conditions or risk factors
Examine and measure your face
Take photographs for your medical record
Discuss your options and recommend a course for reshaping your nose
Discuss the likely outcomes of the nose job and any risks or potential complications
Discuss the type of anaesthesia that will be used
Prepare your follow-up schedule to monitor your progress after the treatment
How is a rhinoplasty/nose job done in Malaysia?
Since non-surgical nose jobs are simpler and depend on the methods used like filler injection or thread lifts, we'll focus on rhinoplasty, the most popular and the only permanently lasting nose job.
Step 1: Anaesthesia
Anaesthesia will be administered for your comfort during the surgical procedure. This can be done under general anaesthesia or local anaesthesia based on your preference and the surgeon's advice.
Step 2: Incision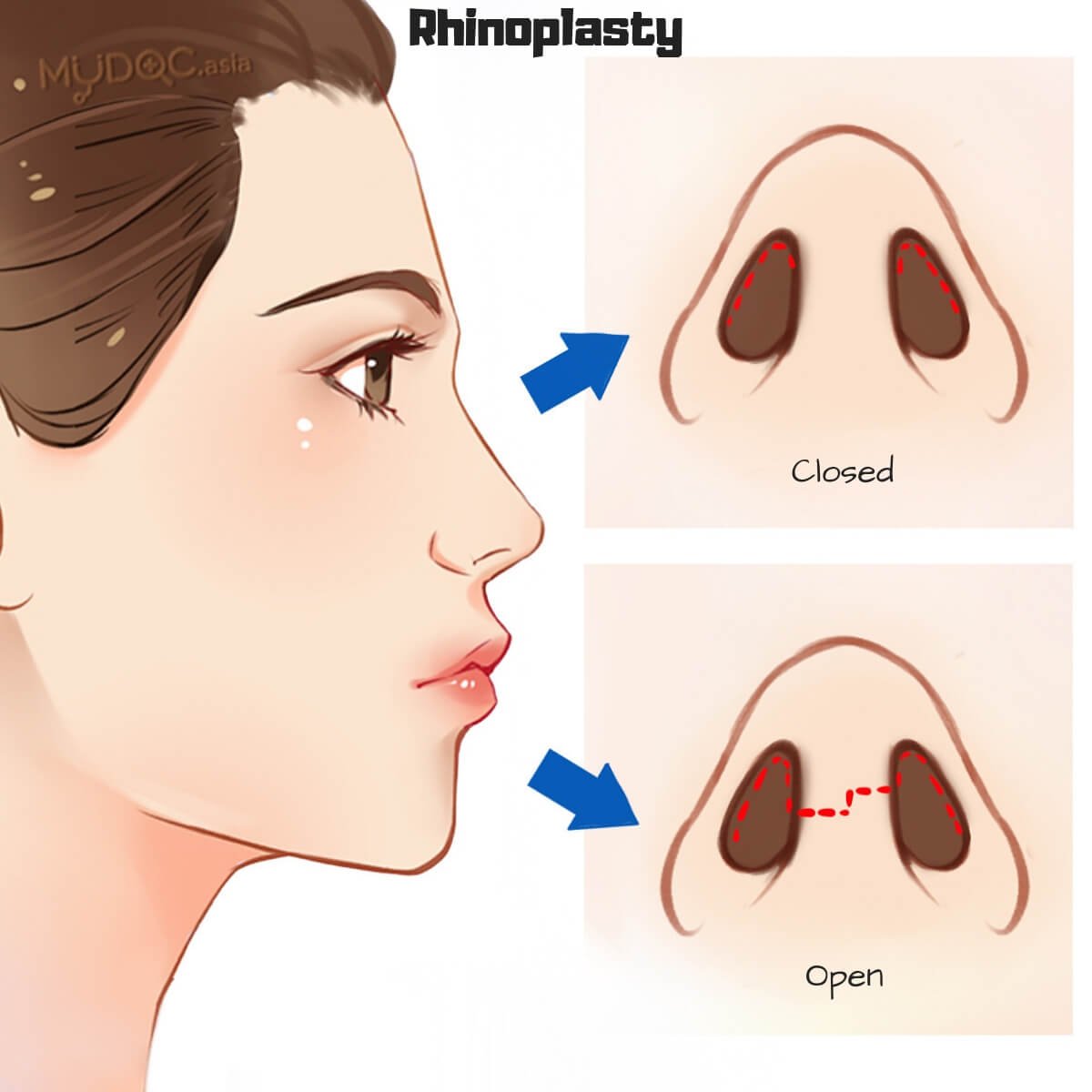 For a closed rhinoplasty procedure, the incisions are done inside the nostrils.
For an open rhinoplasty procedure, the incision is made across the columella, the narrow strip of skin that separates the nostrils.
Through these incisions, the soft tissues that cover the nose are gently raised, allowing access to reshape the structure of the nose.
Step 3: Reshaping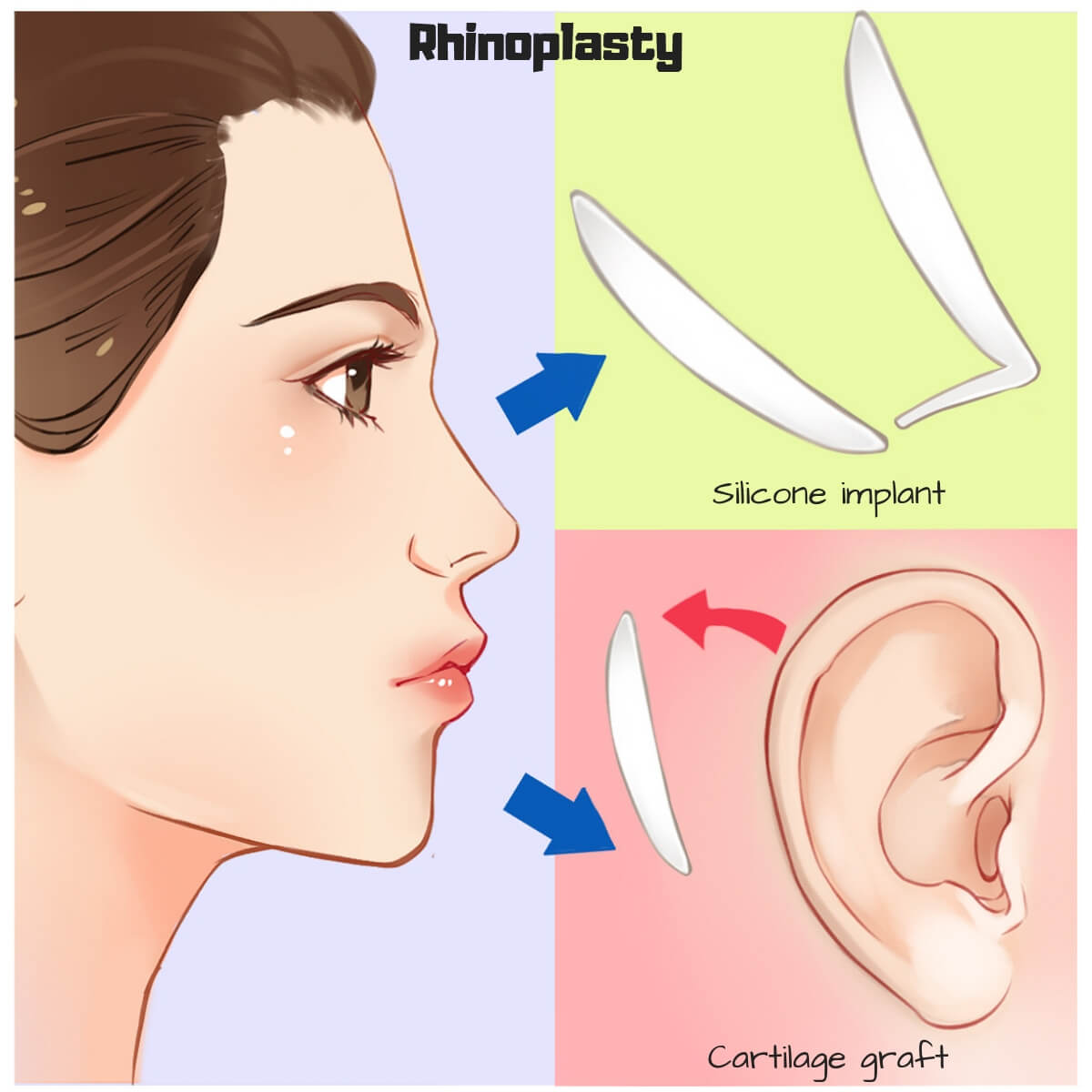 We can reduce or augment nasal structures with silicone implants or cartilage graft from other areas of your body.
Most commonly, pieces of cartilage from the nasal septum (middle of the nose) are used for this purpose.
Sometimes, a piece of cartilage from the ear or a section of our rib cartilage can also be used.
If the septum is deviated or crooked, this is also the time to straighten it to improve breathing.
Step 4: Suturing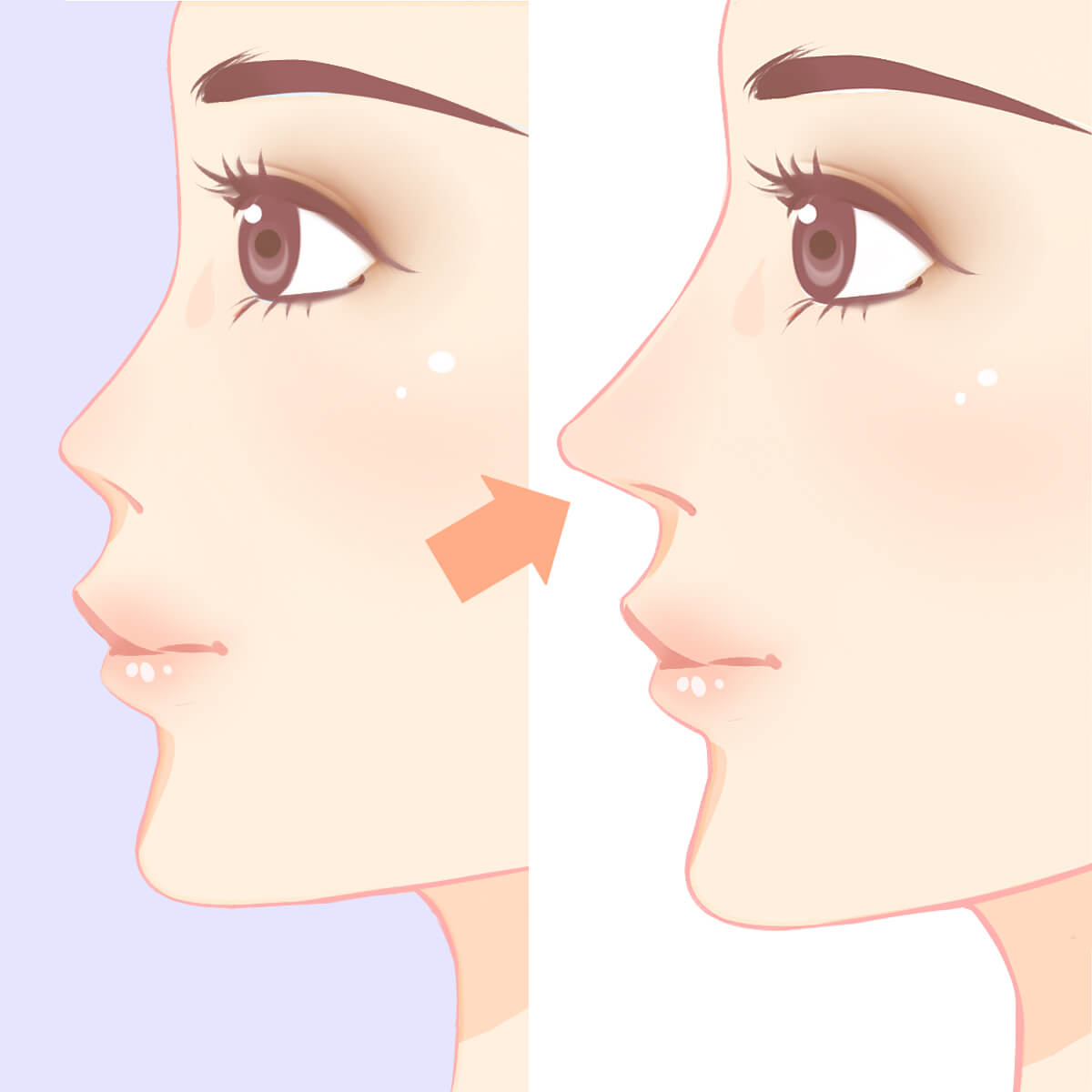 Once the underlying structure is sculpted to the desired shape and size, the nasal skin and tissue is redraped to cover the nasal structure and the incisions are closed.
Additional incisions may also be placed in the natural creases of the nostrils to alter their sizes.
Duration
The average time used for a rhinoplasty procedure is around 2 hours, but that also varies with the complexity of the case.
Taking care of your nose after a rhinoplasty/nose job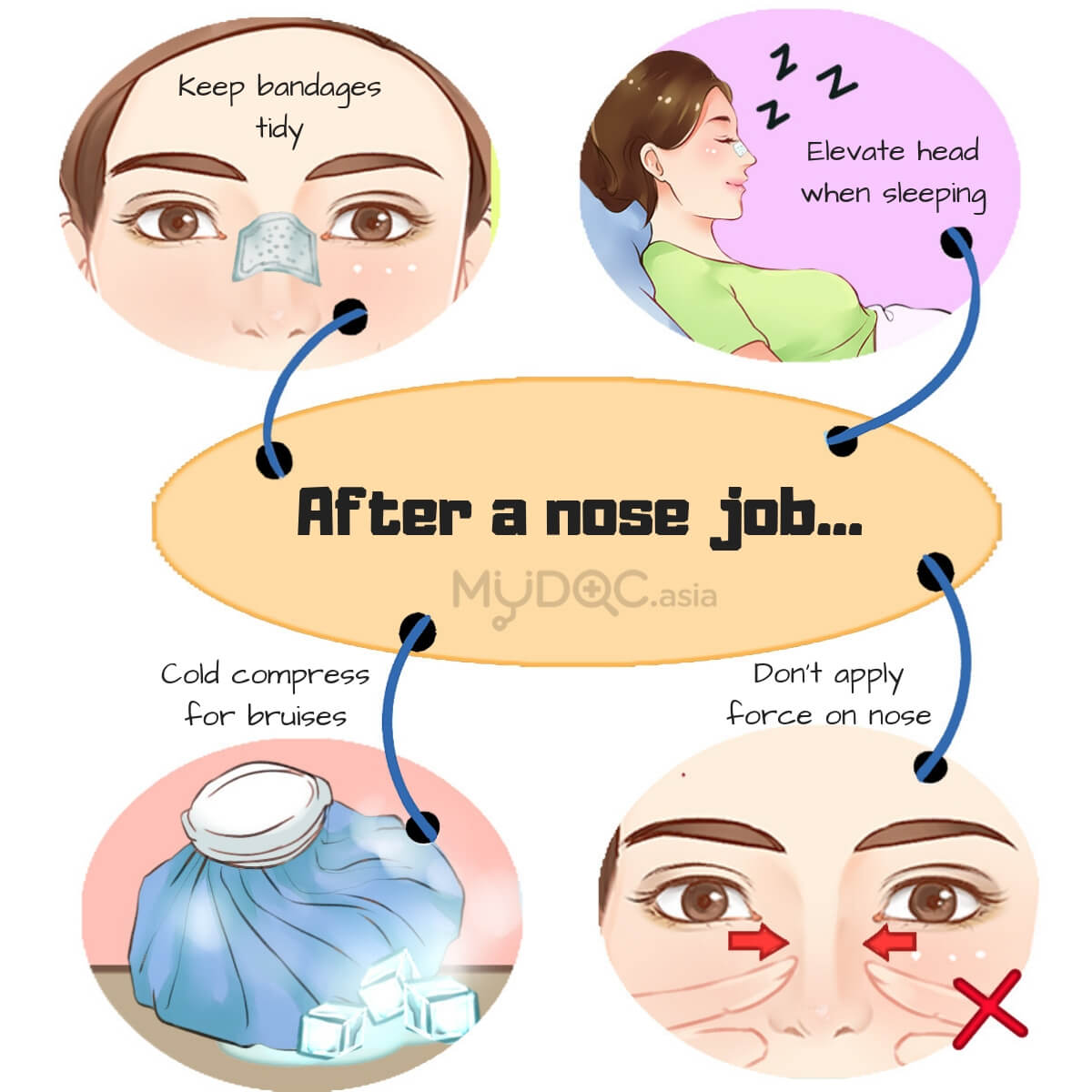 After any surgical procedure or non-surgical aesthetic treatment, the post-care stage is always important in terms of taking care of yourself and avoiding any risks.
Here are some tips on what you should do after a nose job:
After your surgery, a splint, internal tubes, or packing will likely be placed inside your nose and a splint or bandages on the outside to support and protect the new structures during initial healing.
Splints will be removed around a week after surgery.
Some swelling and bruising may occur, cold compresses will help to promote faster healing. In most cases, bruising subsides in about 2 weeks after surgery. Swelling will dissipate over the next few months.
Keep your head elevated while sleeping
Do not exert excessive force or expose your surgical incisions to abrasion or motion during the time of healing.
Avoid blowing your nose for the first few weeks after surgery
Avoid wearing glasses
Depending on your condition, your surgeon may provide extra instructions on how to care for your nose, do take notes!
Possible risks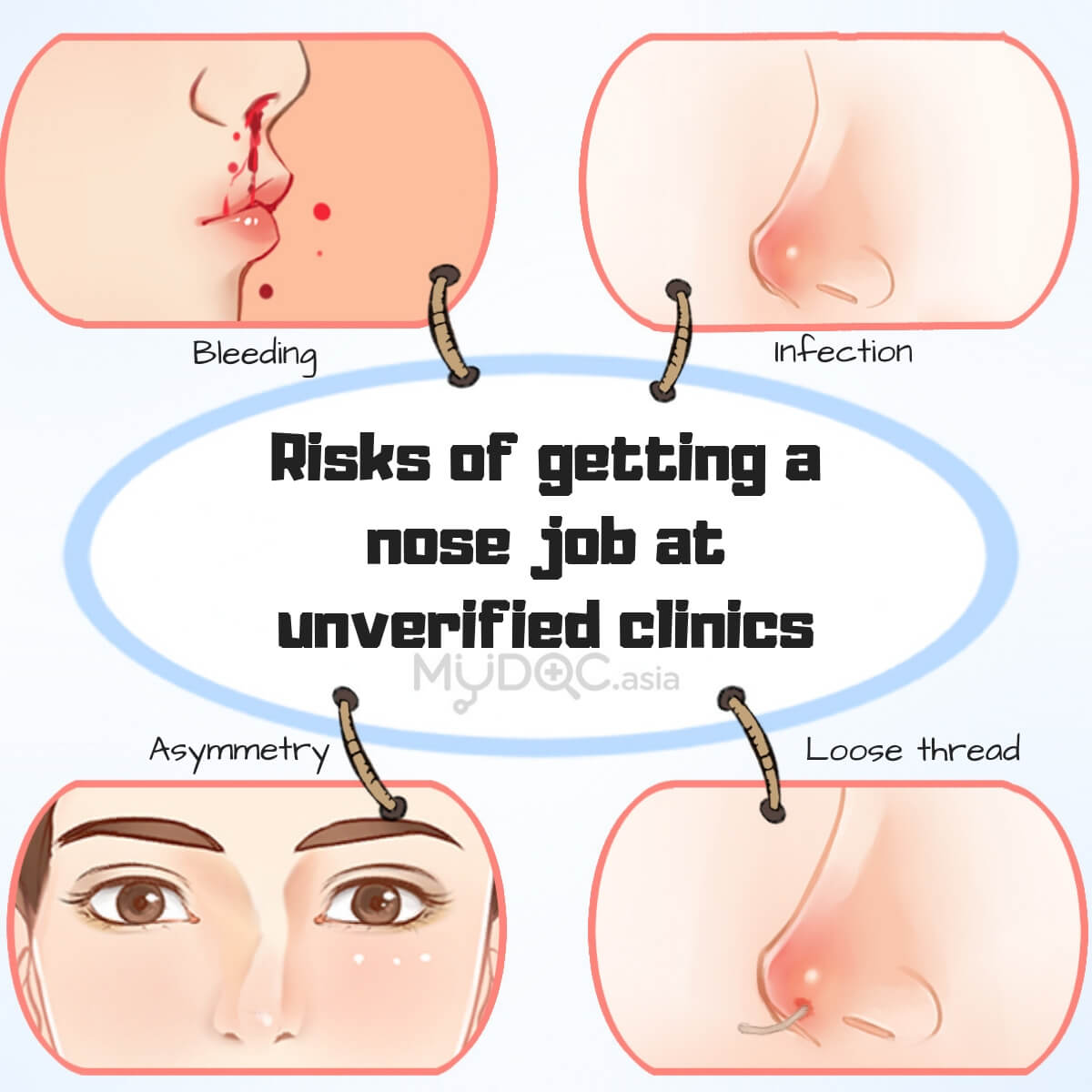 Are there any risks when getting a nose job?
If you get a treatment by a certified and experienced surgeon, the risks are minimal.
However, with aesthetic booming as an industry these days, there are many unverified clinics or beauty centres that provide nose jobs without any certifications or proper permissions.
These doctors or beauticians do not have proper medical training and knowledge to handle the procedure safely and effectively, which may expose you to risks like:
Infection
Poor wound healing
Bleeding (haematoma)
Nose asymmetry
Change in skin sensation (numbness around the nose)
Sutures or threads may surface through the skin because of poor procedures
Possibility of revisional surgery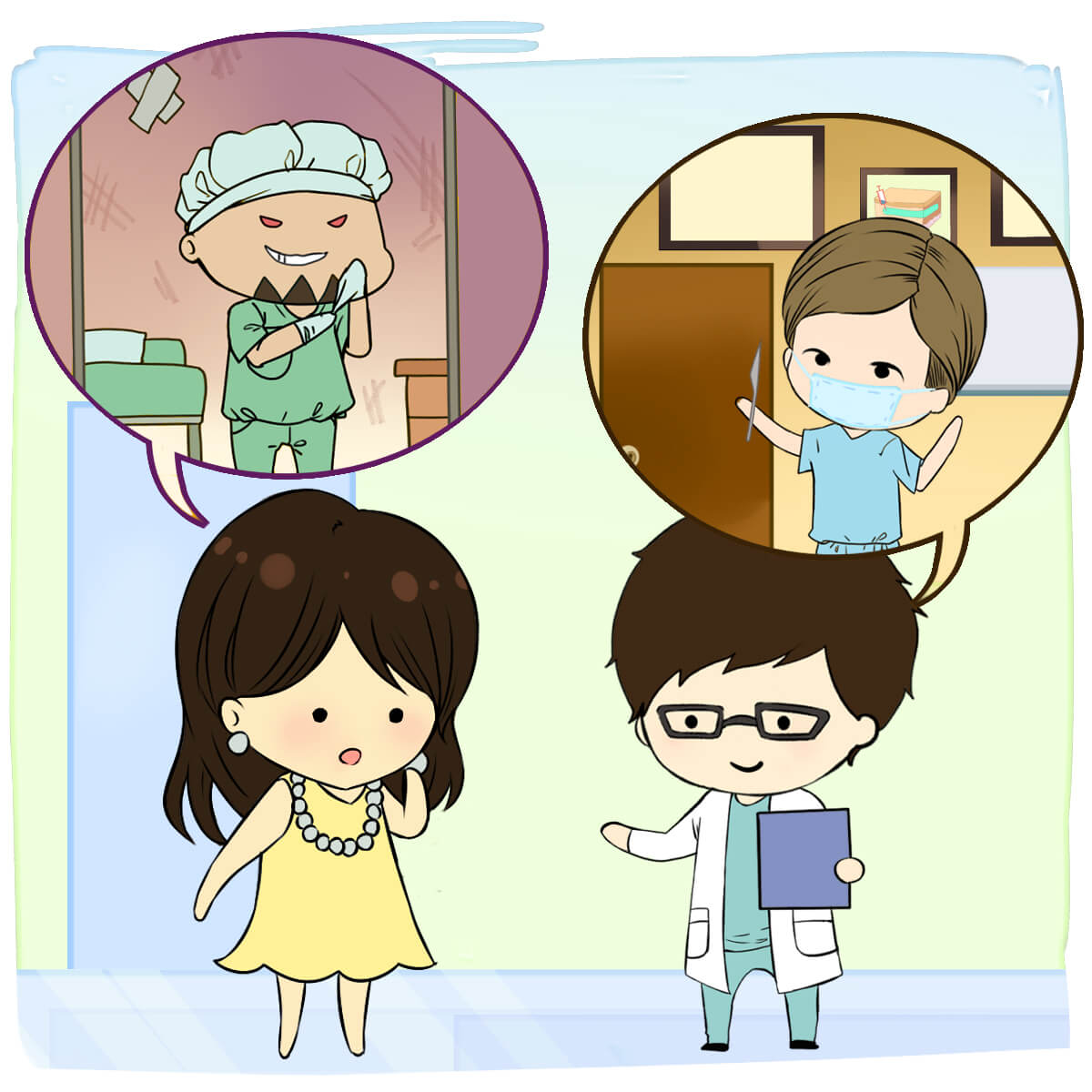 So it is very, very important to first get your condition checked and discuss with a verified professional cosmetic surgeon or aesthetic doctor about your expectations. And get any aesthetic treatments only from experienced surgeons in the treatment that you are looking for.
At ERUFU Care, we list only clinics and doctors that are certified and verified, with genuine patient reviews on the clinic services so that you can make an informed choice.
This also includes Beverly Wilshire Medical Centre, a medical aesthetic centre that focuses on treatment quality, so that you can be rest assured of the premium services you get during your treatment.
So if you're thinking of getting a nose job, send an enquiry here and get a reply within 3 working days!
Or if you're looking for a clinic in places other than Kuala Lumpur, take a look at other clinics near you that provide nose jobs here.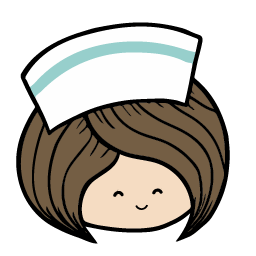 Doctor's special advice:
The surgeon will recommend the best suited treatment method based on your anatomy and desired outcome.
Don't be shy about discussing your concerns so that we can reach a mutually agreeable outcome.
It's natural to feel some anxiety, whether it's excitement for your anticipated new look or a bit of preoperative stress.
Don't hesitate about discussing these feelings with your plastic surgeon.
When it comes to changes, the surgeon is able to produce varying levels of outcome.
So no matter if you are looking to "still look like yourself but better" or "dramatically change your looks", be sure to communicate your expectations with your surgeon well.
The nose is at the center of the face, so a subtle change like altering your nose tip can actually change your facial appearance as a whole.
So instead of simply asking you "what kind of nose you want", a good surgeon will discuss with you a suitable nose shape by taking your facial features into account.
What about non-surgical nose jobs?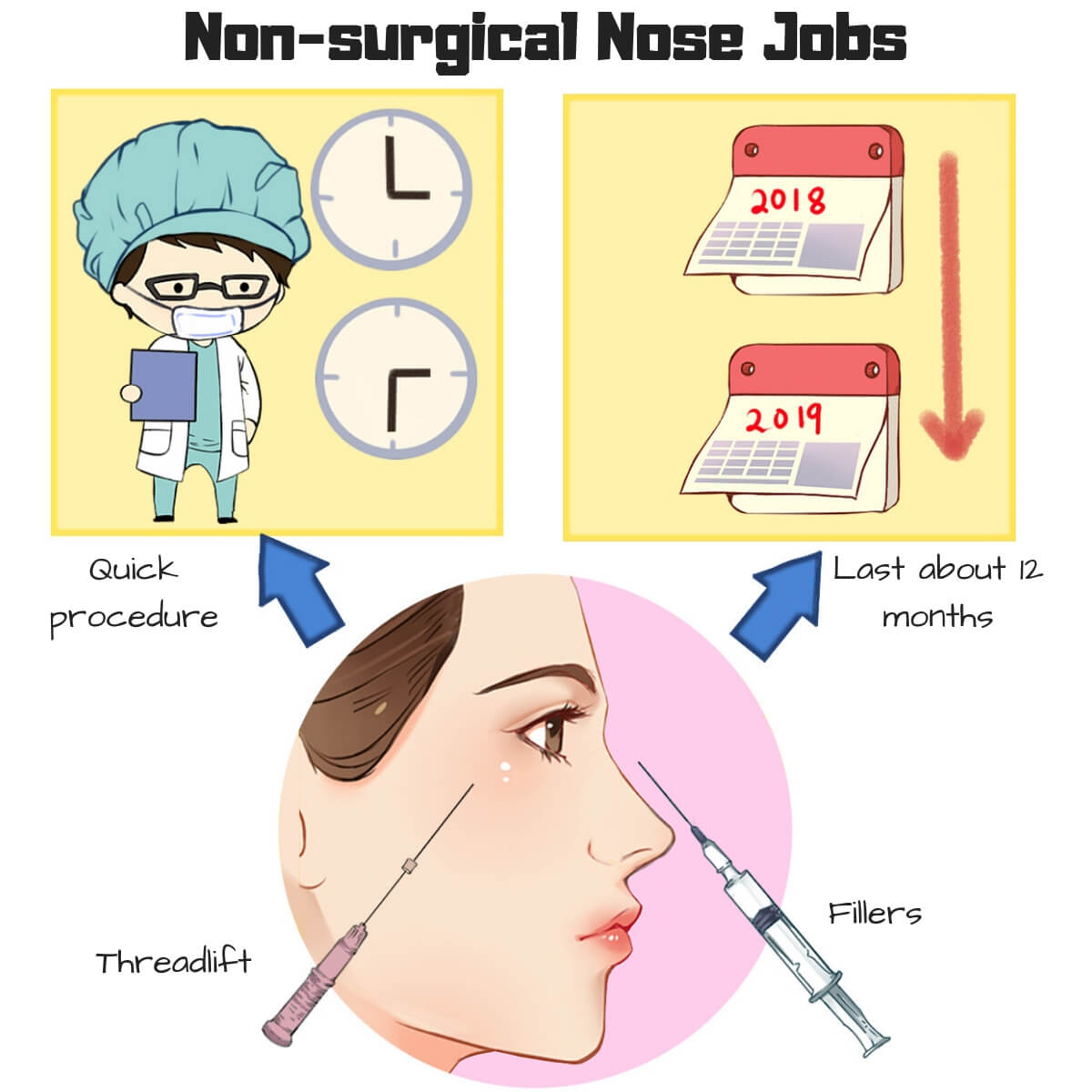 Other than going for a surgical rhinoplasty, there are also non-surgical options for nose jobs like filler injections and thread lifts. Read more about it here, along with more information about all you should know before getting a nose job!