Recently, Shalini has started to complain about developing pigmentations on her face and some areas of her skin.
We suspected that this was due to her being exposed under sunlight often during her outdoor activities.

"Hey hey, I'm still single - I need to take care of my skin to get me a rich and handsome man!"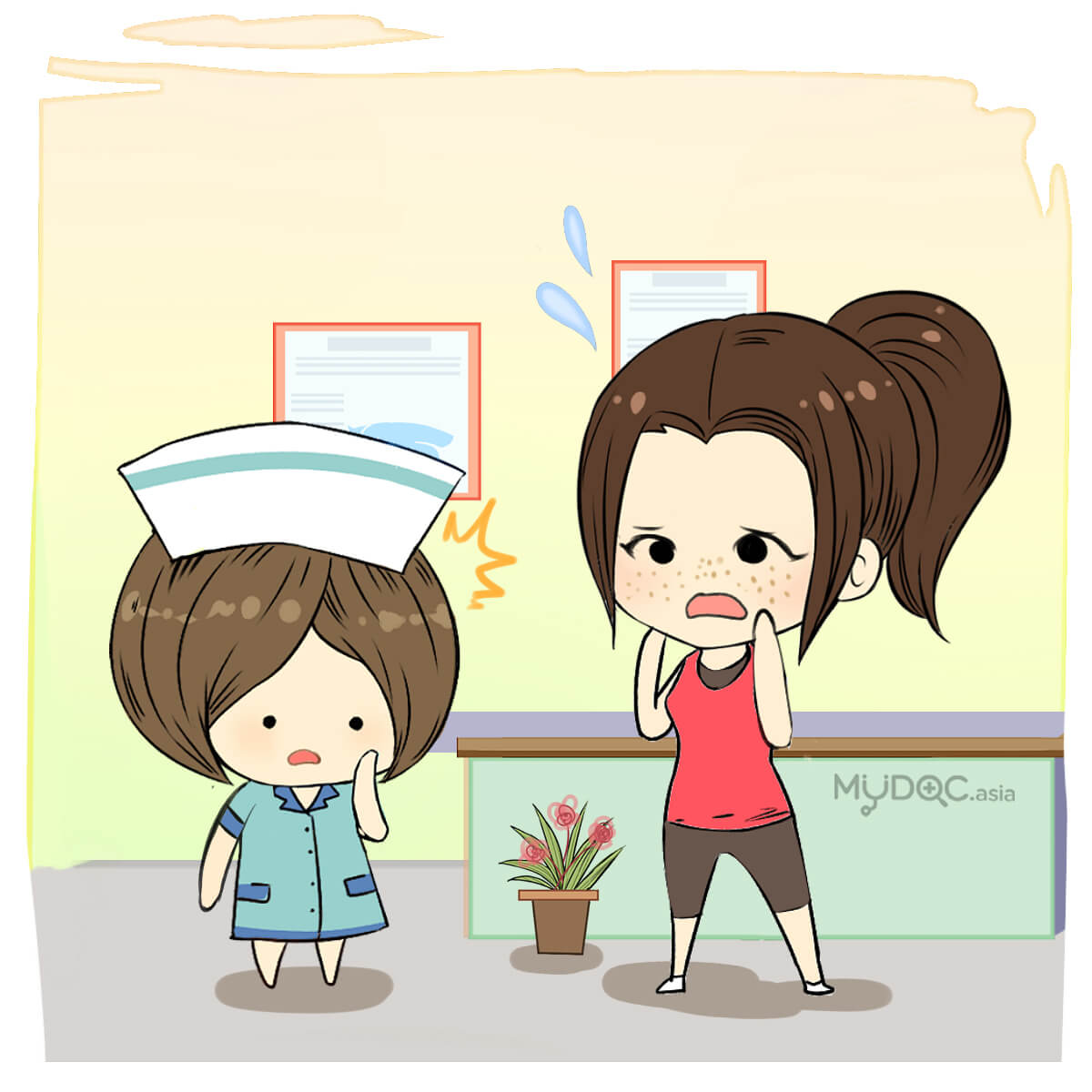 But how? How can we get rid of pigmentations on our face? And how to prevent them from reappearing in the future?
I met up with a specialist doctor in skin aesthetics, Dr Goh Ming Chun - Aesthetic Physician at Clique Clinic - to answer your questions about pigmentation!
Dr. Goh obtained his medical degree from University Putra Malaysia. He then pursued his aesthetic training in Medical Aesthetic Certification Programme (MAC) and American Academy of Aesthetic Medicine (AAAM).
Dr. Goh is highly experienced in conducting wide range of minor surgical procedures, wound care and scar management. Prior to joining Clique® Clinic, he serviced the Penang General Hospital in the Plastic and Reconstructive Surgery Department where he had the opportunity to be trained under one of the Malaysia's renowned plastic surgeons.
Consequently, his interest towards aesthetic medicine was piqued. Dr. Goh is a conscientious practitioner who pays attention to details. He believes that even the slightest enhancement would make someone feel empowered.
+ Read More
Causes of pigmentation
What are the exact causes of hyperpigmentation on the face, especially for us here in Malaysia and across tropical Asian countries?
Dr. Goh: Firstly, we should try to understand how pigmentation or skin colour works - this is determined by the amount of melanin (dark pigments) we have inside our skin.
If we have a higher amount of melanin, our skin will appear darker, and if we have a lower amount of melanin, we have lighter looking skin.
Hyperpigmentation happens when there is an overproduction of melanin in certain areas of the skin. As a result, our skin can have darker patches or spots in these areas, producing an uneven skin tone.
What causes hyperpigmentation? Here are some factors that can be the culprit of that uneven skin tone of yours:
Skin damage from excessive sun exposure
Aging effect
Hormonal changes
Genetics
Skin injuries
Formation of abnormal blood vessels
Skin exposed to trauma and inflammation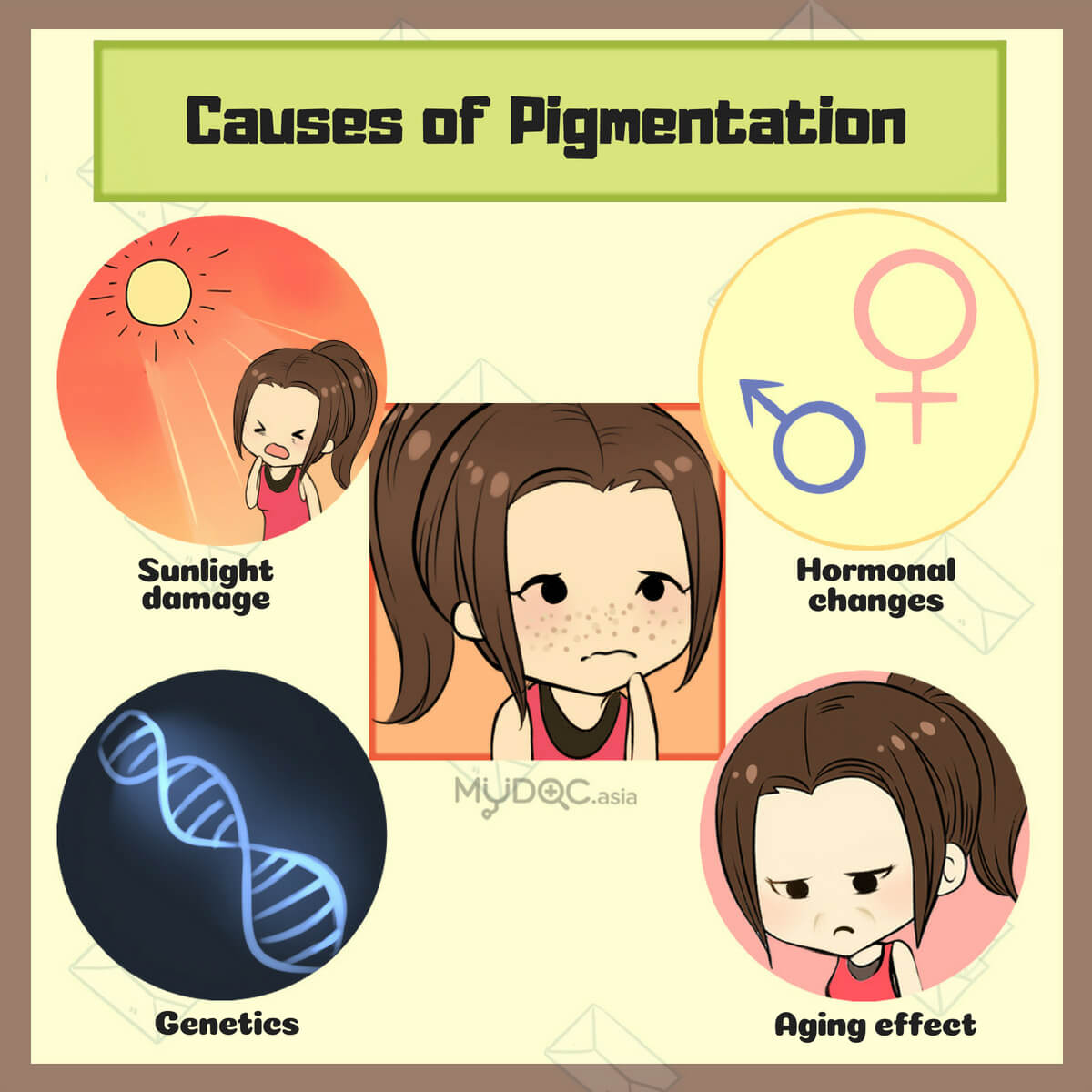 For us in Malaysia and neighbouring Asian countries, we can sometimes be mislead by the usual information about pigmentation found on the internet because a majority of the English information is written from the perspective of a Caucasian.
Asian and Caucasians have different skin profiles.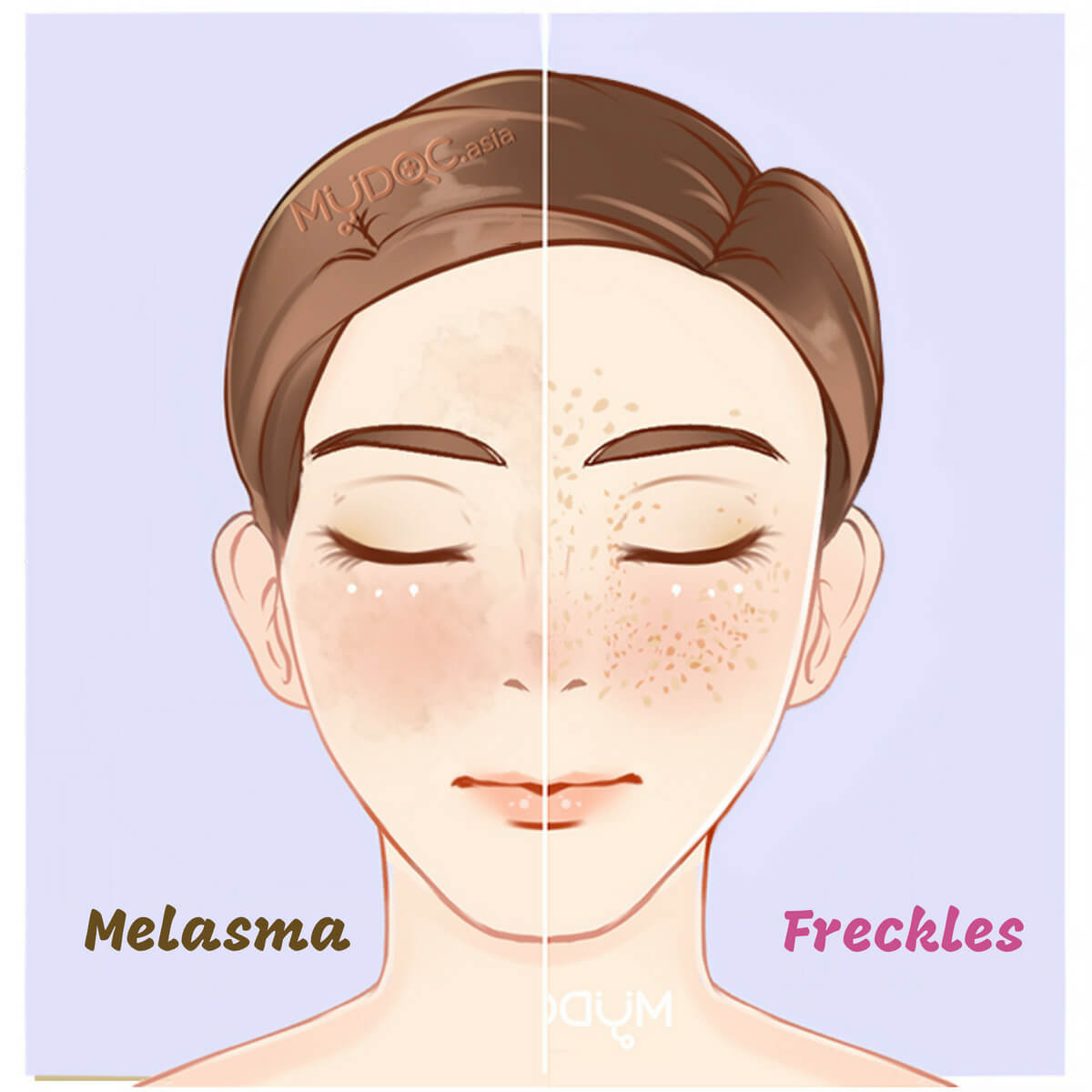 Caucasians who are Fitzpatrick skin type 1-3 usually have very fair skin due to clustered melanins, and are more prone to getting freckles.
Asians, on the other hand, have a combination of clustered as well as singular melanins, and are more prone to getting melasma - creating a stained or unhealthy skin appearance.
Preventing pigmentation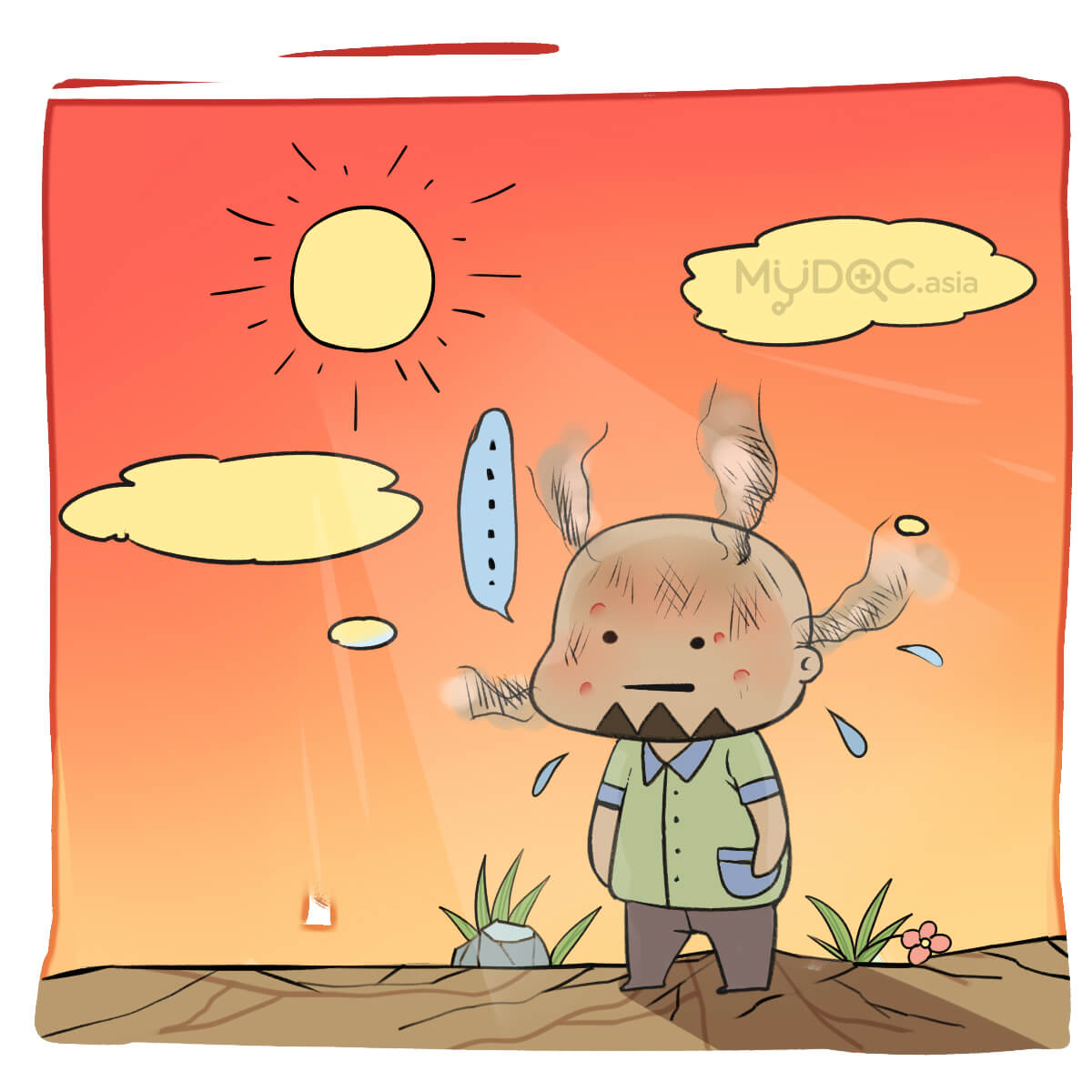 Would it be more difficult to prevent pigmentation for people who are often in outdoor environments? How can we prevent these sunlight damages on our skin in this case?
Dr. Goh: The main culprits for the formation of hyperpigmentation are sunlight and extreme heat exposure.
Which is why we should minimize the time we spend outdoor when the Ultraviolet B (UVB) rays of the sun are the strongest - from 10am to 3pm.
If outdoor activities during these hours are unavoidable, remember to apply sunblock (minimum SPF 50) on your skin!
Getting rid of pigmentation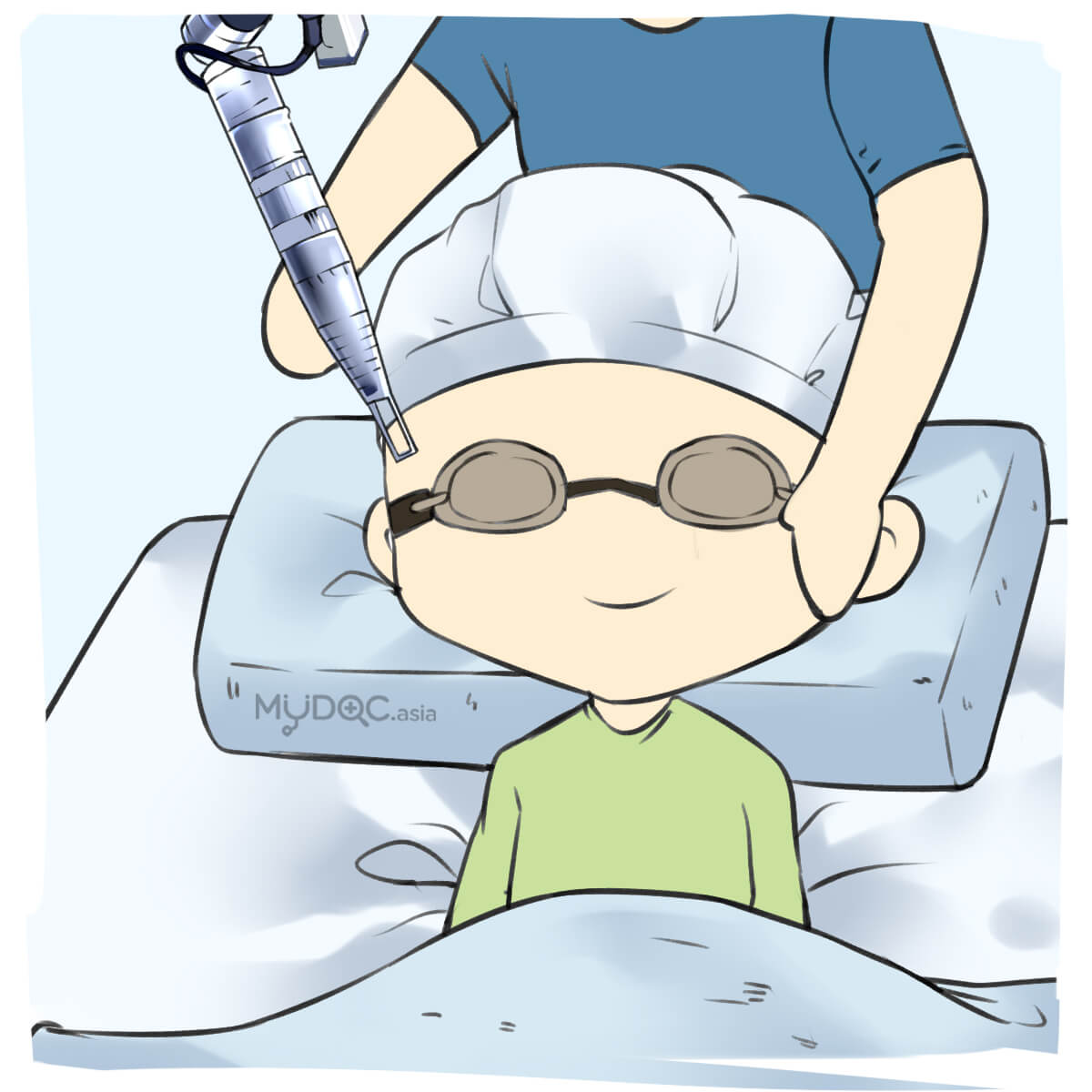 What are some of the medical treatments that can get rid of pigmentation, and how do they work? And are there any risk factors or expectations we should know of to prepare ourselves?
Dr. Goh: To effectively get rid of pigmentation, especially hyperpigmentation, we need a combination of medical laser treatments, proper skin care, and oral medications for the best results.
Medical laser treatments
Laser lights emitted during laser treatments can clear the melanin in our skin via photothermolysis and photoacoustic effects
Melanin is broken down into smaller particles
These particles are then removed by our immune system from our body
Laser treatments also prevent abnormal blood vessels (one of the causes of skin hyperpigmentation) from forming
Skin Care
Proper skin care enhance the results of pigmentation treatment
Topical cream like Hydroquinone (5-8%) with Vitamin A can help enhance post-treatment skin condition, but only under prescription
Avoid sun exposure and whitening products after laser treatment to prevent skin irritations
After a laser treatment, your skin will be dry, so sunblock must be applied along with moisturiser
Tranexamic acid medications
Tablet form medications can help reduce the formation of melanin on the skin
To know more about treatments for pigmentations and how you can get one to treat your pigmentation, just click here and we'll help you find the best pigmentation treatment near you!

...or click here for list of clinics with pigmentation treatment near you!

Are there any chances of recurrence for pigmentation after completing a medical treatment?
Dr. Goh: Yes. As a matter of fact, there is currently no cure for hyperpigmentation. Laser treatments can make them disappear, but pigmentation remains a skin condition, and recurrence is actually very frequent.
Therefore, we need a more holistic approach to keeping pigmentation away from our skin after a treatment. This includes prevention and maintenance programmes which are very important.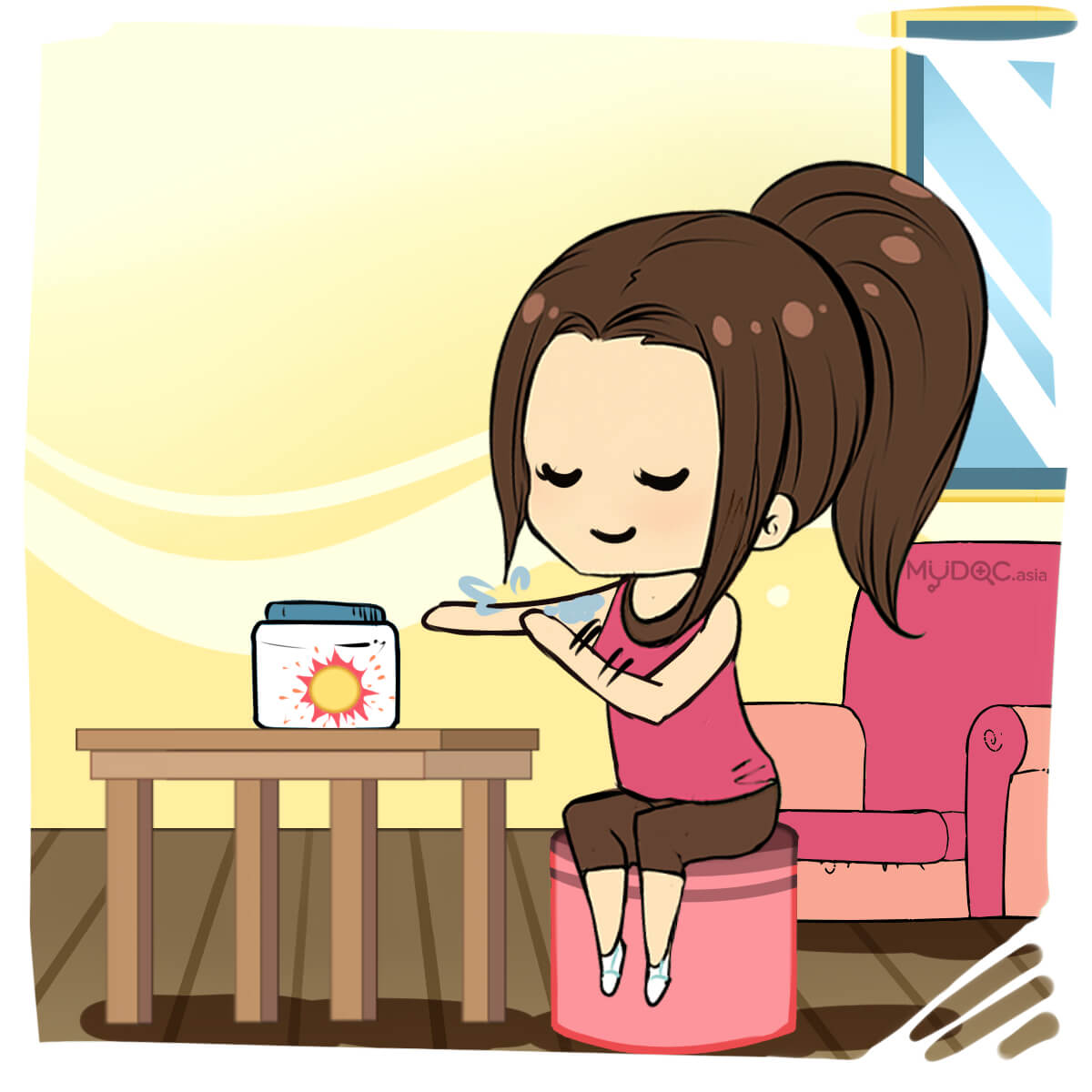 Good practices of sunlight and UV protection, as well as scheduled maintenance laser and microneedle-pulse radiofrequency treatments can help in this.
Pigmentation removal products

Some of us prefer choosing products like pigmentation cream to medical treatments, but we also know that not all products in the market are reliable. What is your advice for us in what to look out for when choosing a pigmentation removal product?
Dr. Goh: Topical treatments like creams are usually limited in efficacy and are not as effective in treating pigmentation on skin as compared to laser treatments.
Besides, creams that are too strong can be harsh on the skin, and can even worsen pigmentations after prolonged use, especially for whitening creams.
Therefore, it is always a better and safer option to seek for a professional doctor's advice, and get the doctor's opinion on over-the-counter product purchases like whitening creams before using them.

What are the risks involved if we do not choose a product like a pigmentation removal cream carefully?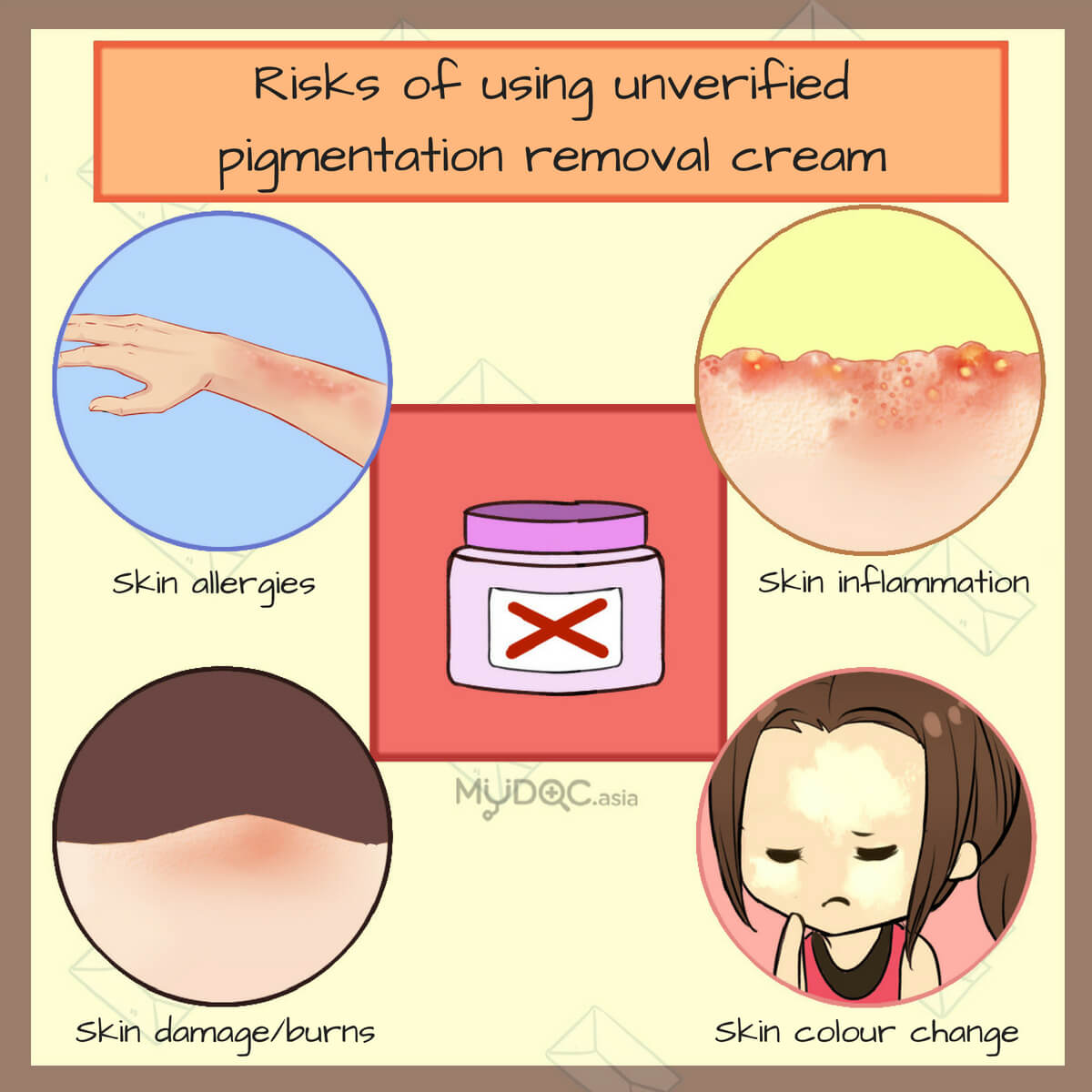 Dr. Goh: The best case scenario - no effective results following the usage if these products.
However, in many cases, there are adverse side effects from carelessly using unsafe products. These effects can involve:
Allergic reaction
Skin burns
Skin colour change
Long-term inflammation of skin, resulting in post-inflammatory hyperpigmentation or scars
Doctor's medical advice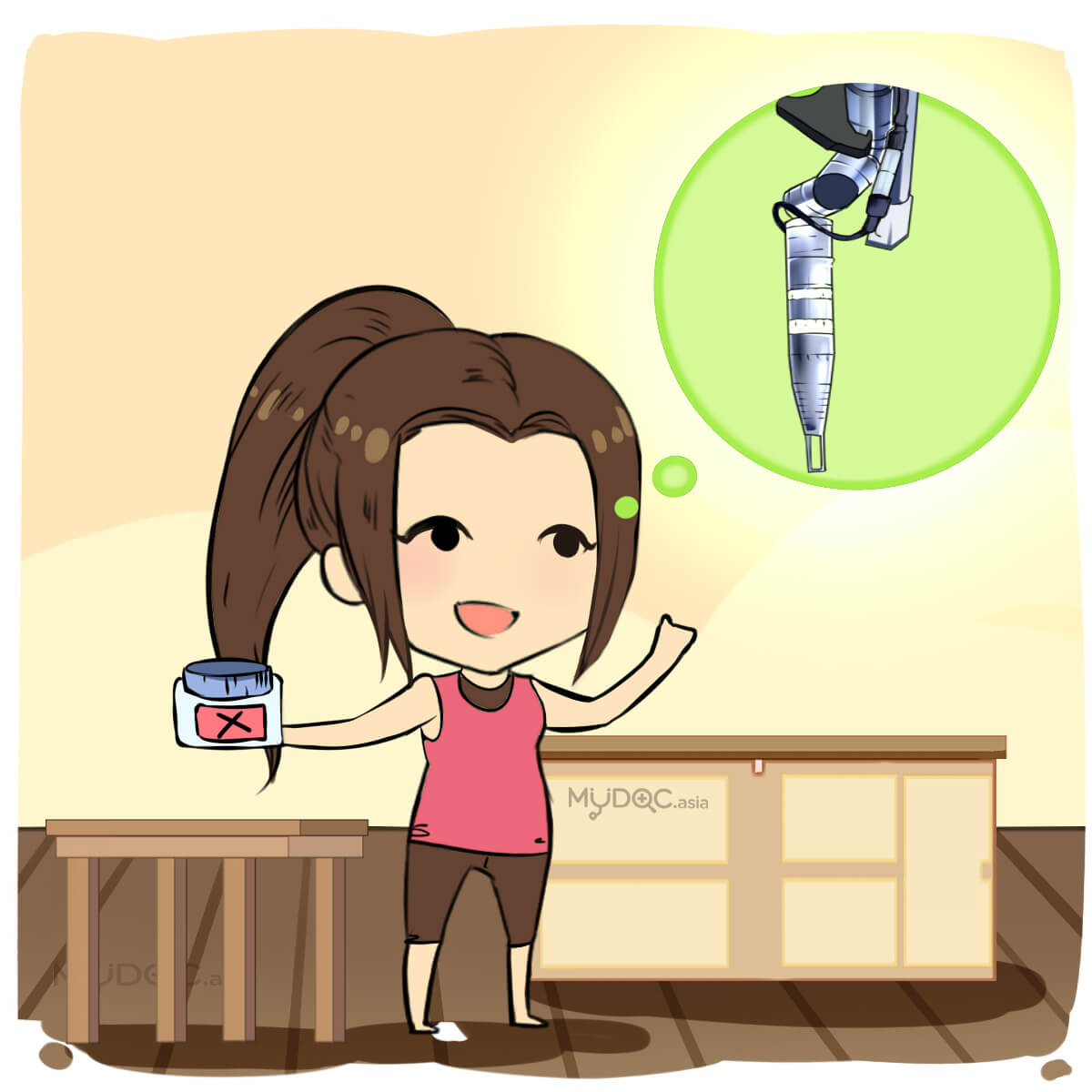 How would you advise someone who is deciding whether to try a pigmentation removal product or to have a medical treatment? What are some of the points to consider?
Dr. Goh: No matter the skin condition, it is best to get a doctor's advice before trying to use any skin products.
This is because everyone has a different skin condition and doctors can diagnose a problem accurately and advise on the safest and most effective treatment in a given situation.

There are also natural remedies that are published online said to be able to remove skin pigmentation, do they really work?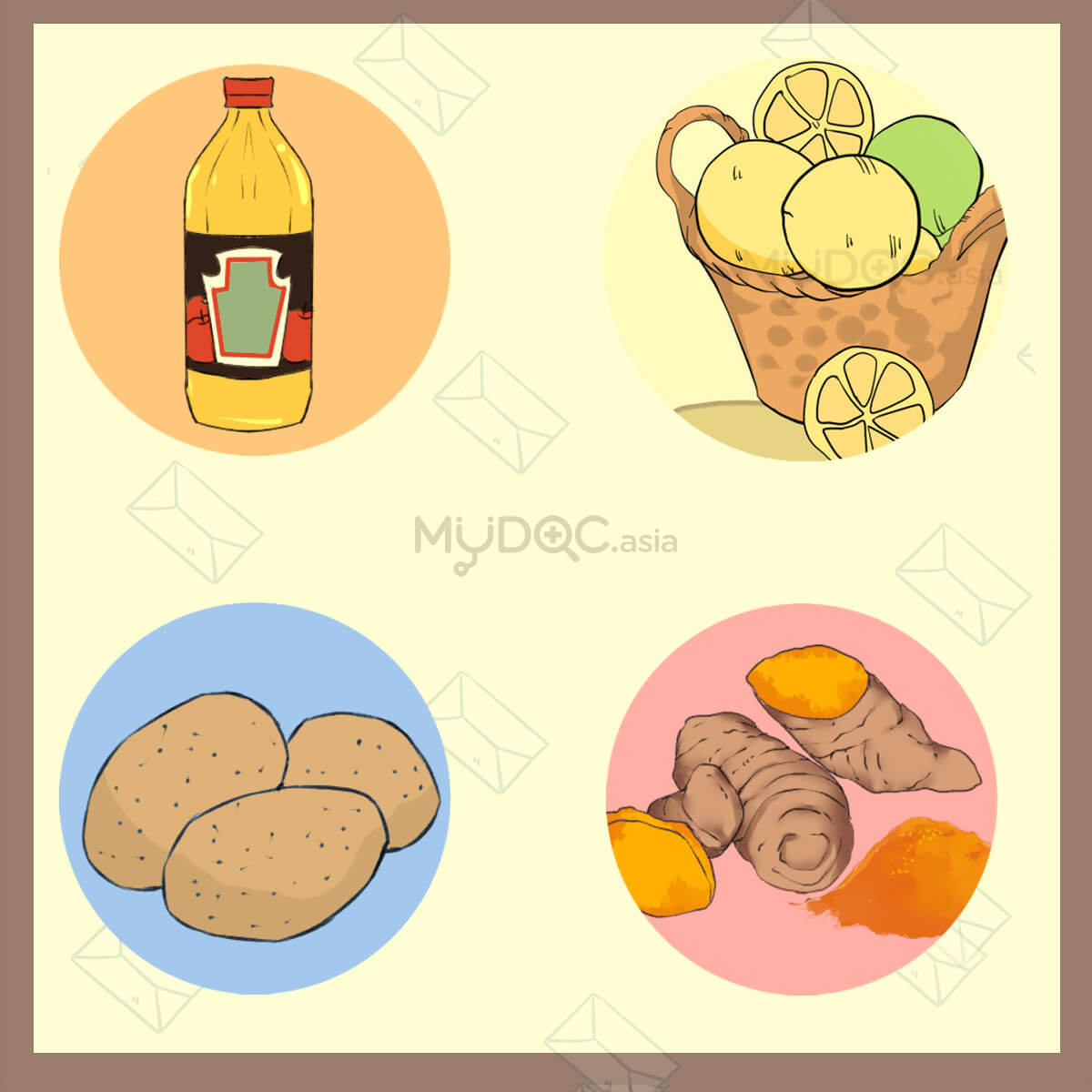 Dr. Goh: Natural remedies are quite popular because they are easily available, cheap and have no artificial chemical compounds.
For example, lemon and apple cider vinegar are acidic, so they can act as a natural exfoliator, removing dead cells from our skin. Turmeric has anti-inflammatory properties and potatoes are rich in enzyme, which can help improve our skin tone.
However, there's a major drawback in using these remedies - they were manufactured as food, not as skin products. Therefore, they are usually not manufactured under quality control for skin use and as a result their hygienic factor is questionable.
This might cause irritation on our skin, especially if we have sensitive skin.
Finally, what's your concluding advice for anyone of us who may be considering a treatment for pigmentation today?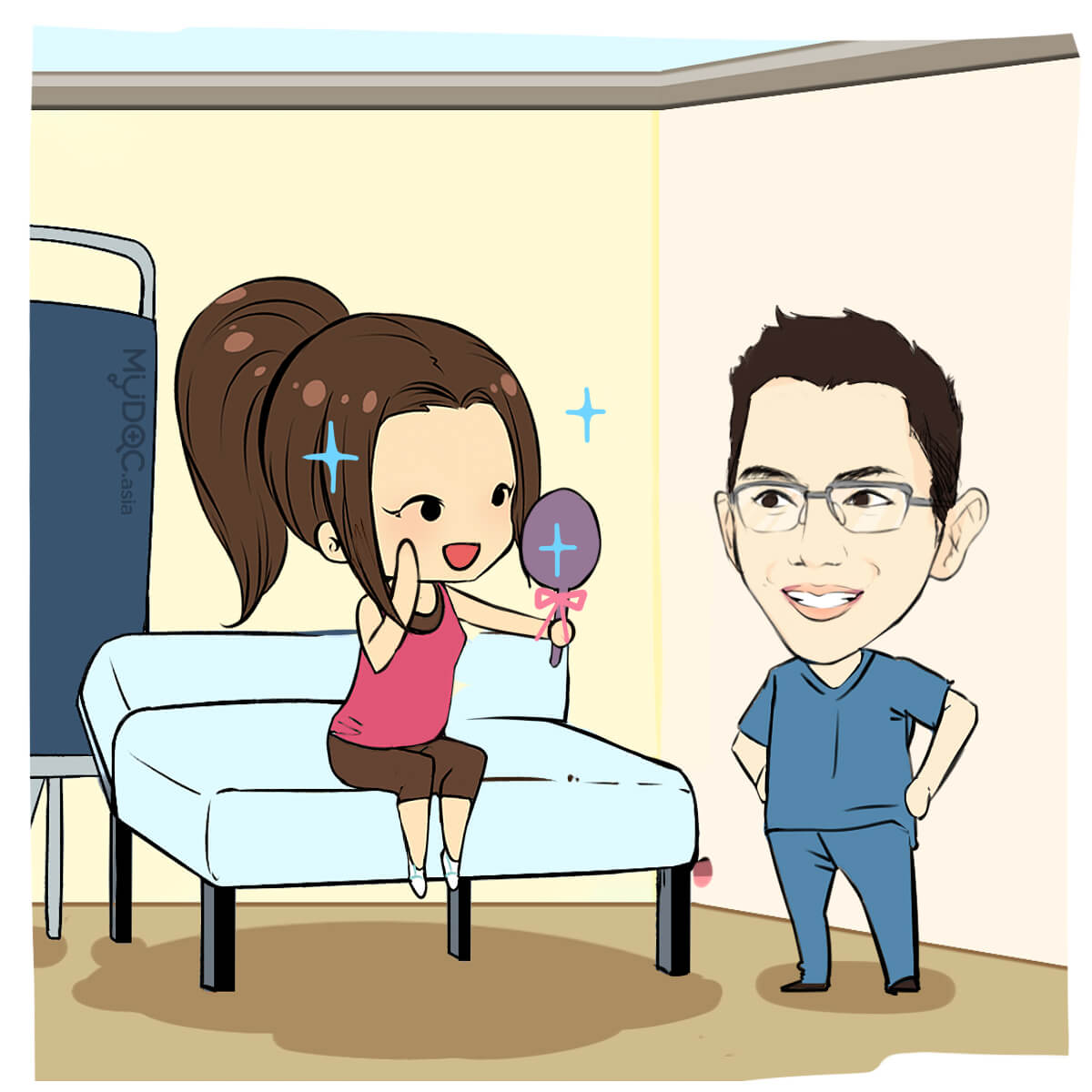 Dr. Goh: Prevention is always better than cure. So effective treatment always starts from yourself.
Always, always practise strict UV protections when going outdoors - simple solutions like hats, sunglasses, and use sunscreen or sunblocks diligently when you go out.
Everyone's skin is different. So before getting a product or a treatment, always consult your doctor to better understand your own skin condition and how to best treat your skin effectively and safely.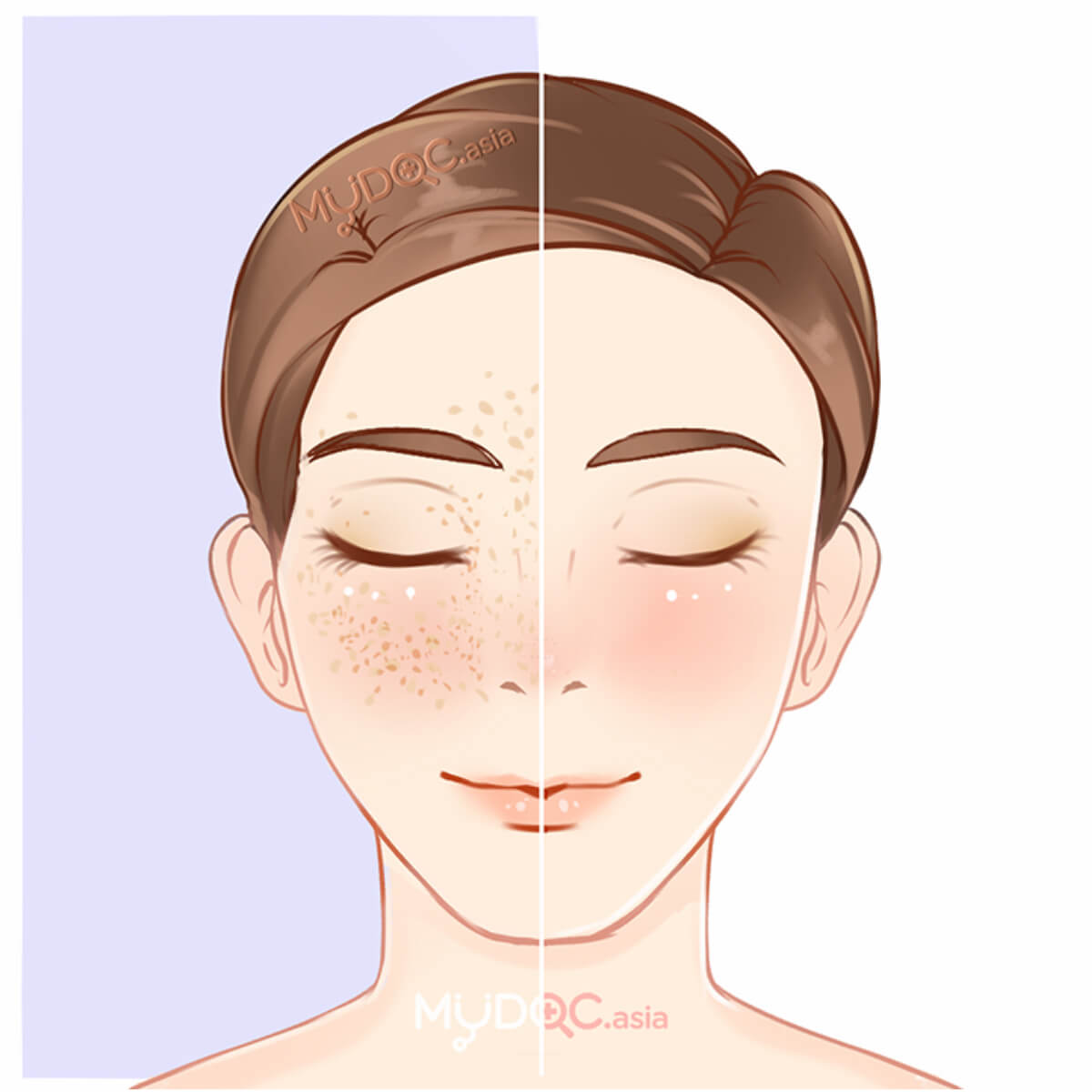 Shalini was inspired, too.
"I guess nothing will improve if I don't put in any effort! Nothing will improve for my skin if I just complain about how bad it is"
What about you? Have you started taking care of your skin?
If you have any questions to ask or anything to share, just leave a comment below!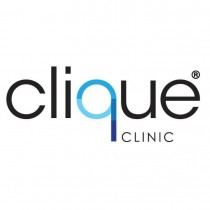 Clique Clinic
As an international award-winning clinic, Clique® Clinic provide evidence-base medical aesthetic treatments using state-of-the-art medical equipments. Pioneering many latest aesthetic treatments and studies, Clique® Clinic is the key opinion leader in many medical aesthetic fields, especially in Asian Face & Body Aesthetics, i.e. CoolSculpting®, Belotero®, dermal fillers, Radiesse Plus, Ultherapy®, Ellansé, Silhouette Soft®, Sylfirm and PICO Genesis™ skin lasers.
Clique® Clinic consists of three main components: Aesthetic Medicine, Regenerative Medicine and Primary Health Care. The clinic is committed to promoting a better, healthier and more functional community. At Clique®, providing the most pleasant patient experience is of utmost importance.
+ Read More